Tuesday Ticketed Shopping at JBF! (PRIME TIME, Early Access, PNO)
Growing kids gets expensive!!! Shopping the Just Between Friends sale will SAVE you money on all the things growing kids need (and want)!
About this Event
You are one savvy shopper! You know that the early shopper gets the bargains and you want to be in the door first!
We know your kids deserve the best! Now you can swoop in and get everything they need (and what they want) for 50-90% off retail with the best selection as possible and the smallest crowd!
We know things are different right now and budgets are tighter than ever! One thing that hasn't changed is that being a parent can be expensive! We have thousands of items your family needs - clothes, shoes, toys, books, and games - all under one roof. As a bonus, when you shop a JBF sale you help support local families in our community!
For this sale, we are offering 3 special early times! PRIME TIME (12PM) will get you in the absolute earliest without being part of the sale - right after our team and consignors.
We have adjusted our schedule for this sale and have added EARLY ACCESS (4PM) passes to get you in at a discounted rate after our special groups, but still before the public and a
PARENTS NIGHT OUT(5PM) time. Pick the shopping time that works best for you!
This presale ticket will get you in the door before the public. You will also get to shop the 50% off sale early! We will allow children, but they must stay with you at all times. For their health and safety, and the occupancy limits, we encourage you not to bring them.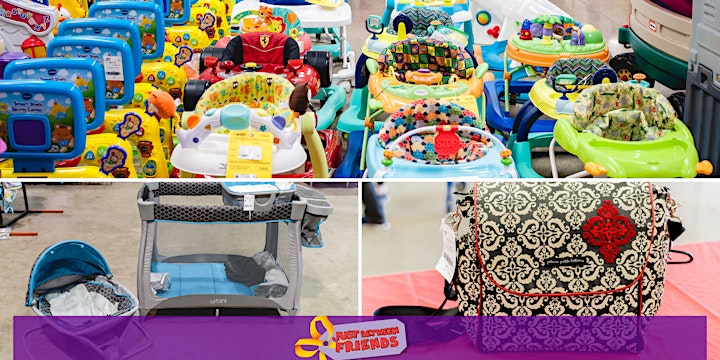 COVID-19: Your safety is our top priority! For our upcoming sale we will follow current COVID-19 local health and government guidelines and adjust our procedures as needed to keep our community safe. We also realize we may be required to adjust the dates of our sale to be in compliance with current local regulations, so we thank you for your flexibility and patience as we navigate this time together.