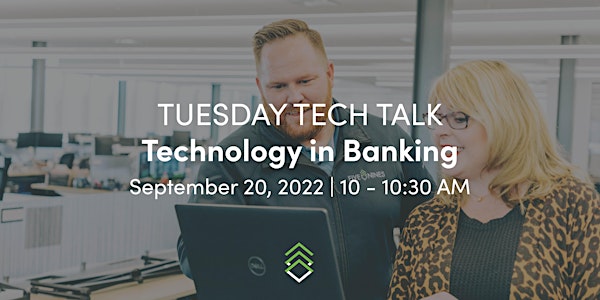 Tuesday Tech Talk: Technology in Banking
Join Five Nines for a Tuesday Tech Talk covering technology in banking!
About this event
Studies show that there's an increasing demand for a digital banking experience from the younger generations - millennials and Gen Z - which is causing a necessary transformation in how the entire industry operates. From retail and mobile banking, technology has been in play in almost every aspect of the industry and it looks to continue down that path. In this webinar, Jarrod Daake, Director of Enterprise Strategy, will cover where we've been, where we're headed, and how to stay ahead of the competition with banking technology.
Top Takeaways
New banking technology we've seen in the last decade
Where we're headed in the near future
Tips to stay in front of the competition
ABOUT FIVE NINES
Five Nines is a managed outsourced information technology services provider headquartered in Nebraska. For 14 years, Five Nines has partnered with Nebraska and Iowa-based companies to advance their technology operations. With offices in Kearney, Central City, Lincoln, and Omaha, Five Nines is the largest, most capable IT service company in Nebraska. In 2020, Five Nines was ranked the top IT MSP in the state of Nebraska by MSP501. Learn more at fivenines.com.