About this Event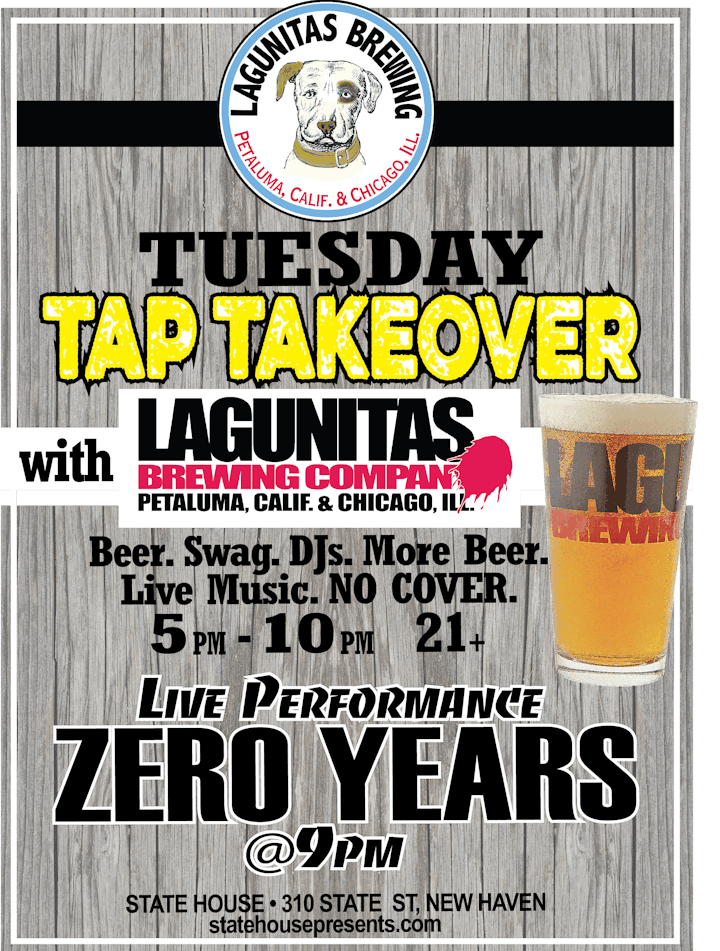 Lagunitas is bringing down some kegs and bunch of swag for everyone to help shake off the work day. Come straight from work or where ever (no judgements) for some Lagunitas beers, djs, and live entertainment.
All for no cover charge!
Drinking starts at 5pm
DJs spin the rock jams throughout the day
And local rock outfit, the Zero Years goes on at 9pm to close out the evening
Home before 11pm, so you're good for whatever Wednesday may bring!