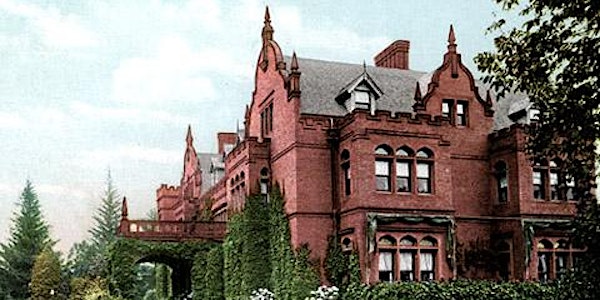 Tuesday Talk:"All That Glitters Is Not Gold – The Perils of Being Too Rich"
René Silvin returns to tell us first-hand that "All That Glitters Is Not Gold – The Perils of Being Too Rich."
About this event
September 15, 4:00 pm. René Silvin returns to tell us first-hand that "All That Glitters Is Not Gold – The Perils of Being Too Rich." His focus will be two wealthy women, both of whom he knew, Ann Woodward, whom he dubs "She was a great shot" with good reason, and Christina Onassis, whom he titles "A Greek Tragedy." His family was close to the banking-fortune heir William (Billy) Woodward Jr., who married showgirl Ann Crowell, who in 1955 was to fatally shoot Billy. She and their two sons were to commit suicide. René befriended Christina, daughter of "The Golden Greek" shipping magnate Aristotle Onassis. Son Alexander, who died tragically, was a classmate of René's.
Ventfort Hall has a strict no-refund policy and tickets are nontransferable. Please ensure you have a strong internet connection and access to Zoom before purchasing tickets.
Listed on the National Register of Historic Places and designated by the Massachusetts Cultural Council as an important partner of the Lenox Cultural District, one of the five such Berkshire County districts, Ventfort Hall Mansion and Gilded Age Museum was built in 1893 for George and Sarah Morgan, the sister of legendary financier J. Pierpont Morgan. Tours of the historic mansion are offered daily, as well as Tea & Talks, such exhibitions as the Bellefontaine Collection, concerts, theater and other programs. This elegant Jacobean-Revival Berkshire "cottage" is open to the public year-round and is available for private rental. Ventfort Hall, also an Official Project of Save America's Treasures program sponsored by The White House, has undergone substantial restoration, which continues.