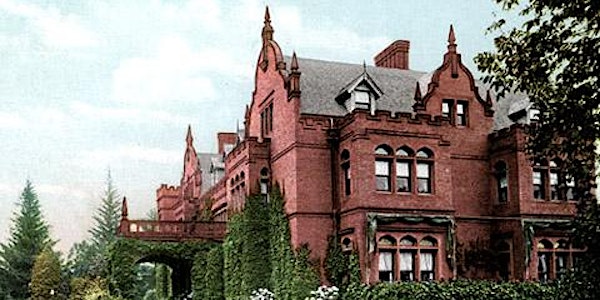 Tuesday Talk: "Silhouette Animation: The Genius of Lotte Reiniger"
Screenwriter and film historian Nannina Gilder will introduce "Silhouette Animation: The Genius of Lotte Reiniger."
Refund Policy
Contact the organizer to request a refund.
Eventbrite's fee is nonrefundable.
About this event
September 22, 4:00 pm. Screenwriter and film historian Nannina Gilder will introduce at Ventfort Hall Mansion & Gilded Age Museum "Silhouette Animation: The Genius of Lotte Reiniger" on Tuesday, September 22 at 4:00 pm. Her presentation is part of Ventfort Hall's Summer 2020 series of Tuesday Talks. Earlier this year Gilder hosted at Ventfort Hall a four-part Women in Film Seminar titled "Invisible: Female Filmmakers Before 1960." She introduced The Adventures of Prince Achmed at the seminar. A former film curator for the Little Cinema at The Berkshire Museum, Gilder will introduce us to other unique films from Reiniger's more than 40 works, including Cinderella (1922); The Stolen Heart (1934); Papageno (1935), with background music from Mozart's The Magic Flute; The Golden Goose (1944), her one film produced in Nazi Germany; Mary's Birthday (1951), made while living in England, and one or two others she made toward the end of her life.
Ventfort Hall has a strict no-refund policy and tickets are nontransferable. Please ensure you have a strong internet connection and access to Zoom before purchasing tickets.
Listed on the National Register of Historic Places and designated by the Massachusetts Cultural Council as an important partner of the Lenox Cultural District, one of the five such Berkshire County districts, Ventfort Hall Mansion and Gilded Age Museum was built in 1893 for George and Sarah Morgan, the sister of legendary financier J. Pierpont Morgan. Tours of the historic mansion are offered daily, as well as Tea & Talks, such exhibitions as the Bellefontaine Collection, concerts, theater and other programs. This elegant Jacobean-Revival Berkshire "cottage" is open to the public year-round and is available for private rental. Ventfort Hall, also an Official Project of Save America's Treasures program sponsored by The White House, has undergone substantial restoration, which continues.