Tuesday Open Mic Night | 14th & V | May 16, 2017| hosted by Droopy the Broke Baller feat LINDO YES!

Tuesday, May 16, 2017 at 9:00 PM (EDT)
Event Details
Tuesday Night Open Mic! A Busboys and  Poetry Event   For two hours audiences can expect a diverse chorus of voices and a vast array of professional spoken word performers, open mic rookies, musicians and a different host every week.
HOSTED BY: DROOPY THE BROKEBALLER
Drew Anderson aka "Droopy the Broke Baller" is the master of multi-dimensional mania. Audiences struggle with whether to label him "comedian" or "poet", "MC" or "emcee", but they never struggle to label his explosive exploits as entertaining. An award-winning filmmaker, veteran educator, and host of DC's legendary "Spit Dat" open mic, Droopy is known lovingly as "The Black Weird Al Yankovic" for his infamously hilarious spoofs of popular songs. His latest critically-acclaimed CD, "The Bully: The Aww-Dacity of Broke", won the Award for Best Spoken Word Album at the 2011 National Underground Spoken-word Poetry Awards (NUSPAs). Droopy enjoys jogging in the middle of impending hurricanes, writing in the middle of impending heartache, and drafting bios that make him look ultimately cooler than he truly is.
FEATURING: LINDO YES!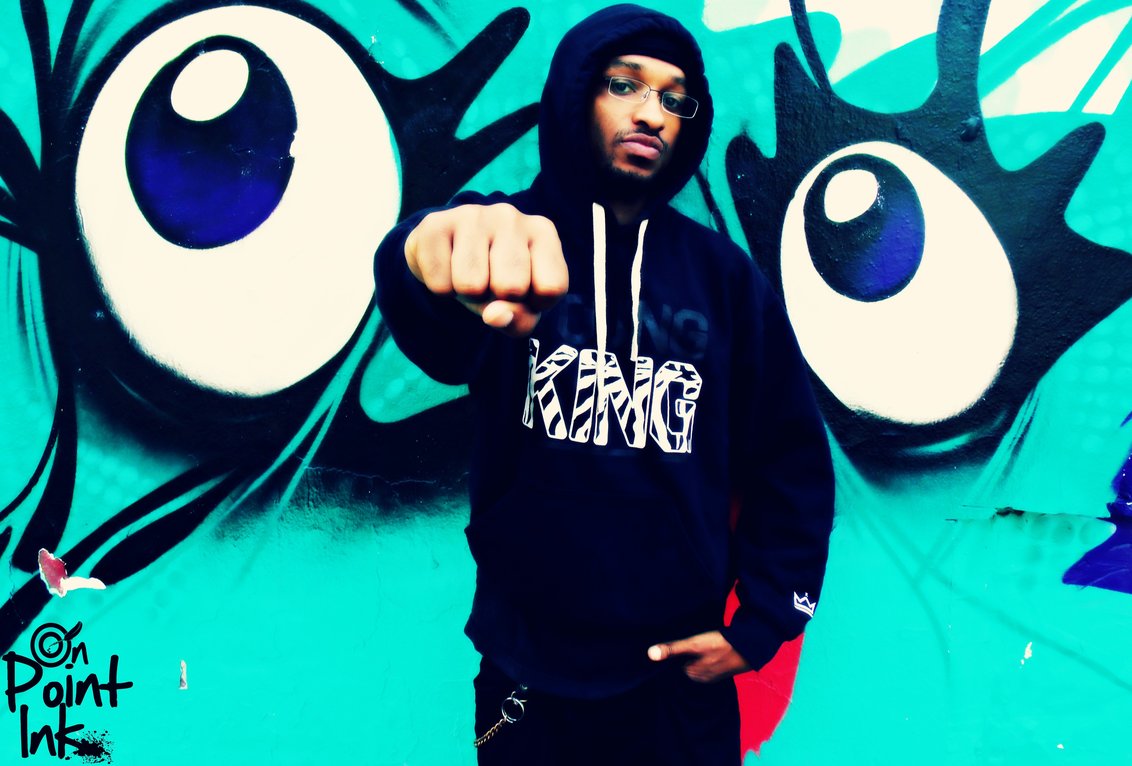 LINDO YES! is a spoken word artist, actor, and emcee born and raised in Philadelphia. He takes the beat of the city streets and turns it from bipolar sunrise to starry throne, paying heed to the wordsmiths that surround and inspire him and assuming their characters to champion their unique stories to be told. Drawing lines out of conversation and gesturing to the hypothetical constructs of love in ideals, gender identity, and social injustice, Lindo leads a chorus of humbleness in front of his audience, taking them beyond their own ordinary experiences. In his own words, he "makes everything living his canvas" and creates worlds out of those words he spits. When not actively performing, Lindo is busy organizing poetry events around the city and working on his graphic design and photography work. He also collaborates with Plain Sight Buttons, a Philly company, to spread the spoken word culture even further. He is currently finishing his first tour, the five-state "CrownMePoet" tour.
Have questions about Tuesday Open Mic Night | 14th & V | May 16, 2017| hosted by Droopy the Broke Baller feat LINDO YES!?
Contact Busboys and Poets
Organizer
Busboys and Poets
Our Tribal Statement 
Busboys and Poets is a community where racial and cultural connections are consciously uplifted...a place to take a deliberate pause and feed your mind, body and soul...a space for art, culture and politics to intentionally collide...we believe that by creating such a space we can inspire social change and begin to transform our community and the world. 
Tuesday Open Mic Night | 14th & V | May 16, 2017| hosted by Droopy the Broke Baller feat LINDO YES!