Tuesday Open Mic Night | 14th & V | April 11, 2017 | Hosted by Joseph LMS Green featuring Quick the Poet | Spotlight Tai Allen

Tuesday, April 11, 2017 at 9:00 PM (EDT)
Event Details
Tuesday Night Open Mic ! A Busboys and  Poetry Event.   For two hours audiences can expect a diverse chorus of voices and a vast array of professional spoken word performers, open mic rookies, musicians and a different host every week.
HOSTED BY: JOSEPH LMS GREEN
Joseph LMS Green is a Washington, D.C.-based performance artist and educator with more than nine years professional experience. As a solo artist Joseph LMS has performed at venues and schools throughout the United States.  As an actor he toured with the educational entertainment group Theatre IV, the country's largest in school touring company. He toured two and a half years at more than 200 high schools and professional theatres educating children and families. His one-man show, "She Is," was commissioned by the Upper Catskill Community Council of the Arts at the Wilbur Mansion in Oneonta, N.Y. (2007). He has self-published a poetry chapbook called "Her and Everything Else" (2010), and a poetry album entitled "Unmastered – Vol. One" (2005). Joseph LMS Green is currently producing his first full-length book of poetry and recording his second full-length spoken word album. He is also working to further establish "poetry.N.O.W." the afterschool creative writing program he co-founded in Northern Virginia.
FEATURING: Quick the Poet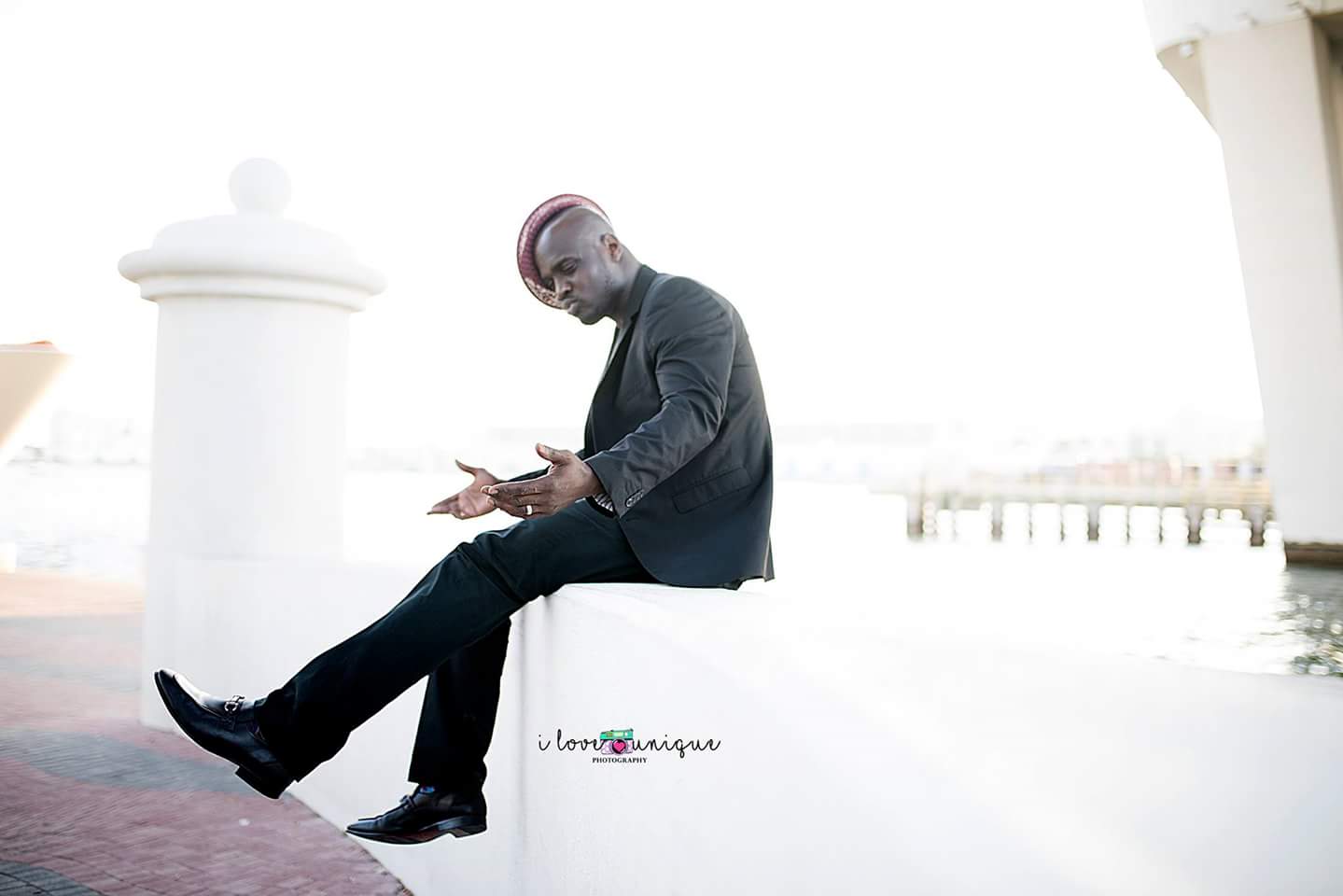 Jerris "QUICKthePoet" Evans is a peot/spoken word artist, host, & motivational speaker from Fort Lauderdale, FL.  He has been performing/writing poetry/spoken word verbal arts & expressions ever since the age of 10 years old (Professionally for the last 7 years and counting).  QuickthePoet's poetry/spokenword experience has stretched to many different locations globally.  His performances as a host & spotlight/feature performer have been in over 100's of shows, elementary/middle/high schools, colleges/technical programs, weddings/anniversaries, churches, corporate events, & various private celebrations. 
In 2013, Jerris "QUICKthePoet" Evans was named "Ft. Lauderdales "top dawg" in the world of spoken word." He is also the founder/CEO/Owner of the poetry/spoken word & live entertainment arts entertainment company FLO'etry (FLO4Me) Entertainment, LLC  that manage/promote poetic artist & entertainers.  He is also founder/CEO/Owner of the nonprofit organization Quick2Love Foundation, Inc.  FFEntLLC produces 4 unique poetry/spokenword & live entertainment shows (FLO'etry Sundays/Every 1st Sunday – (over FLO'n 8 different locations & counting,... & 2 annual mega productions "AnniFLO'etry" (Previous FLO'experiences:  Jan. 2015, 2016, & 2017), & "FLO'pocalypse" (Previous FLO'experiences:  June 2015, July 2016,... next ride set for Saturday July 8th, 2017) back @ our semi-annual home at the world famous Broward Center for the Performing Arts where he & his company are recognized members of the BCPA's Arts Access Program.
Have questions about Tuesday Open Mic Night | 14th & V | April 11, 2017 | Hosted by Joseph LMS Green featuring Quick the Poet | Spotlight Tai Allen?
Contact Busboys and Poets
When & Where
2021 14th St NW
Washington, 20009


Tuesday, April 11, 2017 at 9:00 PM (EDT)
Add to my calendar
Organizer
Busboys and Poets
Our Tribal Statement 
Busboys and Poets is a community where racial and cultural connections are consciously uplifted...a place to take a deliberate pause and feed your mind, body and soul...a space for art, culture and politics to intentionally collide...we believe that by creating such a space we can inspire social change and begin to transform our community and the world. 
Tuesday Open Mic Night | 14th & V | April 11, 2017 | Hosted by Joseph LMS Green featuring Quick the Poet | Spotlight Tai Allen