Description
Grab a friend and come join us for our Tournament Tuesday Mini Golf League starting January 28th!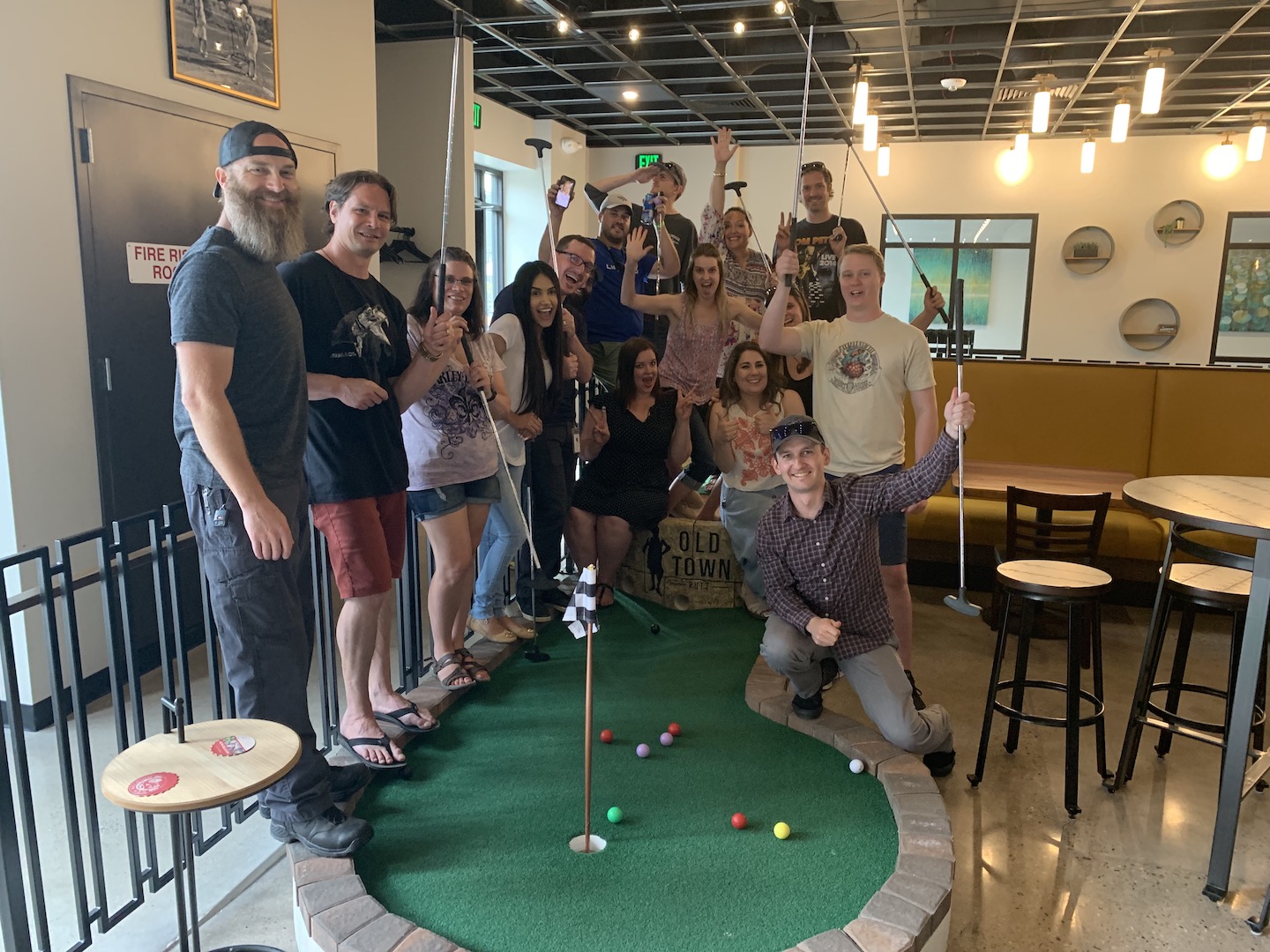 This season will be 7
weeks long
- a 6-week Regular Season, with a 1 week End of Season Tournament on 03/03/20
.
-Each week will be a new format
-Everyone will get 1 FREE taco from Vatos Tacos EVERY WEEK!
-Teams of 2 will compete against another team each week to win as many points as possible (alternates can fill in when needed)
-$25 per player includes green fees for all 6 weeks
-18 holes per week
-Weekly drink specials for participants
-Prizes for weekly winners and League Champions
-The winning team each week will be automatically entered into the fall Tournament of Champions
-The seventh week will be a s
eeded consolation bracket tournament based on Regular Season standings, and ALL teams are competing!
One player from each team draws a card on each hole. The cards drawn determines what object must be used to play the hole
One player from each team will have to play the entire hole blindfolded as their teammate guides them
Both players on a team tee off and the opposing team chooses which shot must be used to finish the hole from
Week 4: Alternate Shot & Wig week
Each team of 2 alternates turns taking shots on each hole. Each player that wears a wig will get an extra 10 points towards their team's season total
Each hole will have a designated way to play. Alternating teammate plays each hole
Week 7: End of Season Tournament!