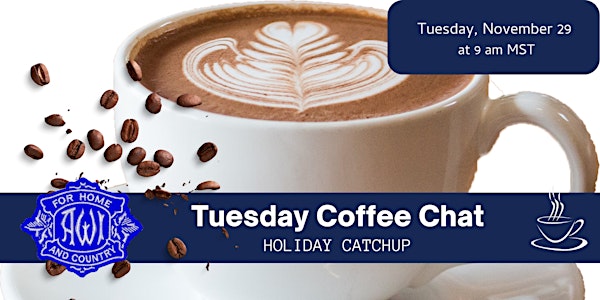 Tuesday Coffee chat
This month's Tuesday Coffee Chat - is a catch up month and holiday sharing.
About this event
Last Month we had a cro-hooking demonstration. This month we want to hear about how you did with your projects. Catch up on Holiday preparations you may have and general sharing. We are looking for ideas for next month's coffee chat.
So put the brew on and join us for a great Tuesday Coffee Chat!