Description
Join the TueNight crew for an evening of storytelling around the theme TRUST. We'll be in the swanky Spring Place red room* (it's seriously cool), where we'll drink cocktails, enjoy hors d'oeuvres and put our trust in — who else? Each other.
*Spring Place itself is wedged between Varick and 6th Ave, with several access points. Give yourself extra time to find the venue and then go through security before elevating yourself to the 6th floor. But you won't regret joining us in the fabulous, velvety Sunken Living Room.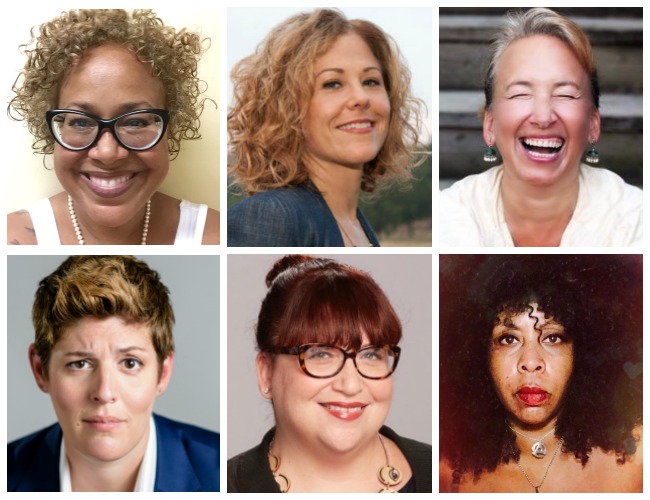 Our Storytellers:
Jenny Douglas (@BrooklynCottage), founder of The Brooklyn Cottage, television producer, and helper of women going through divorce

Issa Mas (@IssaMas), New York single mom balancing writing, raising a 10-yr-old and staying sane. BlogHer Voice of the Year, 2012
Sally Kohn (@sallykohn), founder and CEO of the Movement Vision Lab and CNN commentator
Crystal Durant (@DJCrystalClear6), Black Renaissance woman, vocalist and performance artist who writes for the Z Review and Forces of Geek
Lu Chekowsky, SVP of Brand Creative at Comedy Central. She once ate a turkey sandwich with Britney Spears

Dori Fern (@dorifern), Content marketing strategist and award-winning latke expert
**BUY TICKETS IN ADVANCE — WE WILL NOT SELL TICKETS AT THE DOOR**

Sponsored By: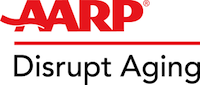 -------------------------------------
Never seen a show? We're grown-ass lady storytellers who host evenings on the regular with a variety of authors, each reading her personal essay around a common theme -- like this: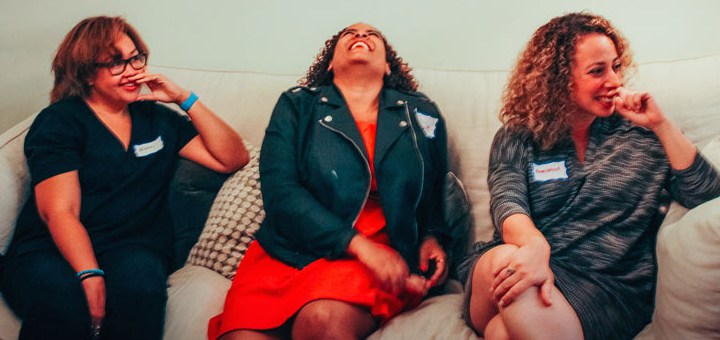 And like this: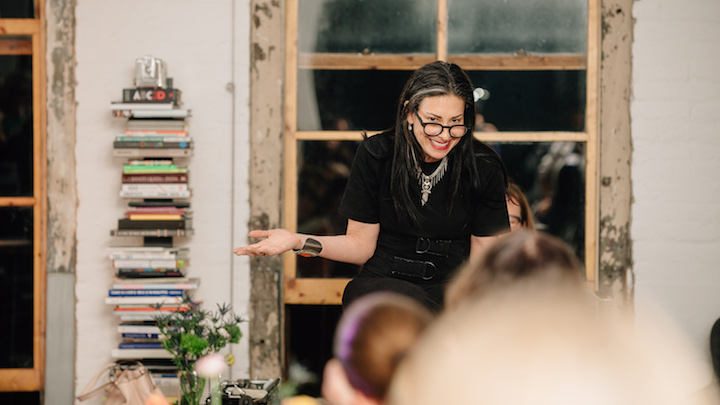 And sometimes like this. Come join us!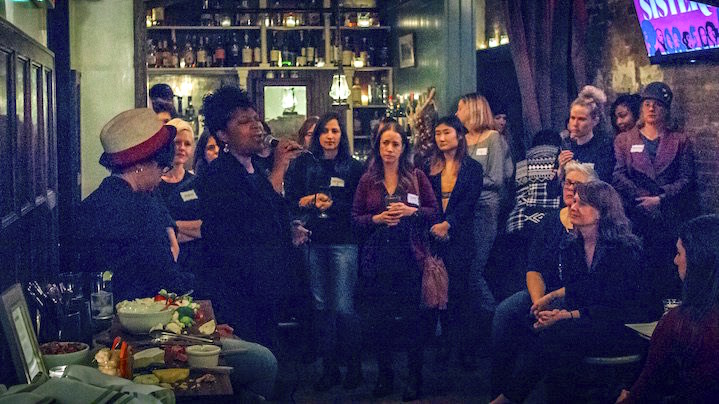 What people say about us....
"TueNight is a great place to share and exchange work, thoughts and ideas in an intimate and safe environment. I highly recommend it as a speaker or a listener to feel more connected to a wonderful community." —Stacy London, What Not to Wear
"TueNight is a cathartic, fun evening with a bunch of wonderful strangers and friends. It's pretty much the only reason I ever leave my house on a weeknight." —Lori Leibovich, Time Inc
"A wildly entertaining evening in a raw, visceral setting" — Ines Peschiera, Able.co
"TueNight readings feel like a giant hug from that one friend that *gets* you." — Amy S Choi, Mashup Americans