Description
Switch it, flip it, swap it. Sometimes we need a shakeup — and the bigger, the better. Join the TueNight crew in beautiful, relaxing, super creative Collab fabrication lab and innovation studio in downtown Manhattan while we eat snacks, drink wine and share -- er, swap stories.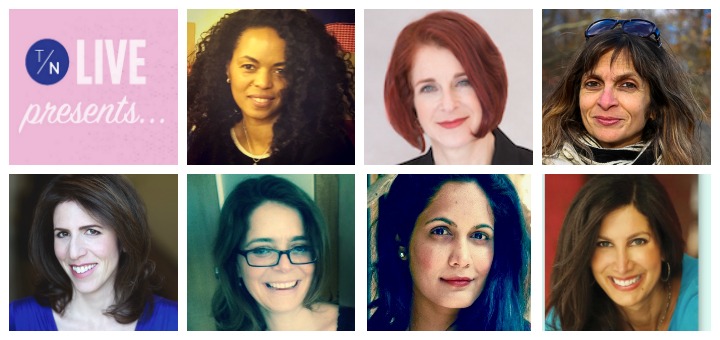 OUR STORIES:
Sarayu Srinivasan leaves her life as a venture capitalist to become a company founder (more from Sarayu)

Lynn Harris makes a feminist statement with her child's name (more from Lynn)
Wendy Marston attends a "bitch and swap" clothing party and gives us the real dirt

Robin Gelfenbien should probably swap out her therapist (about Robin)

Wendy Sachs, author of Fearless and Free, on why women need to pivot and relaunch their careers (buy her book!)

Dionne Ford switches religions from one where she fits in to one where she's a minority (about Dionne)

And Marcelle Karp is swapping her age on Tinder! Let's just say... she has some tales to tell. (more from Marcelle)

... Plus, we're holding a real SWAP MEET! Bring any small item that tells a story and is something you're ready to be rid of. (Gram's brooch you've never worn? The pen you signed your mortgage with? The postcard from Hawaii you forgot to send to your ex?) Leave with someone else's gem.
---
NOTE: We will sell tickets at the door, but only cash money — not credit cards, sorry. We might be persuaded to barter if you bring a cool enough swap meet item.
---