Description
Join the TueNight crew and our friends at The Wing for another night of Gen-X storytelling. This time we're all about recalling our "First Jobs" — the nostalgia, angst, terror, and of course, hilarity.
Proceeds from the evening will benefit Higher Heights for America, building the collective political power of Black women from the voting booth to elected office. Higher Heights is a rapidly growing national organization engaging a network of Black women leaders, activists and voters to elect Black women, influence elections and move progressive policy. If you can't join but would like to donate, click "tickets" and select "donate." Ticket proceeds and donations will be generously matched by Ruth Ann Harnisch.

Tish James!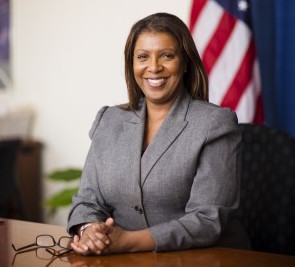 We will be joined by Letitia James, Public Advocate for the City of New York, the second highest ranking elected office in the City. As Public Advocate, she serves as a direct link between New Yorkers and their government, acts as a watchdog over City agencies, and investigates complaints about City services. She made history in 2014 by becoming the first woman of color to hold citywide office in New York City. And we're thrilled to hear her story!
Our Fabulous Storytellers: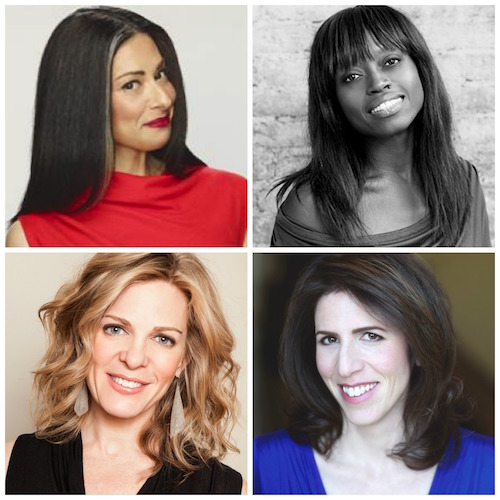 Stacy London (@stacylondon) Yep, the fashion legend. Stacy is joining us for a second time; this round to tell us a story about her first job. Stacy was the host of What Not to Wear for 10 years, and most recently Love Lust or Run. Stacy contributes style commentary to Access Hollywood and Rachael Ray's syndicated talk show, Rachael. Her first book, entitled Dress Your Best, was published to stellar reviews. Her second book, The Truth About Style, a New York Times bestseller, is both a memoir and a style guide.

Dee Poku Spalding (@deepoku) is the founder and CEO of WIE, an influential women's leadership network which connects emerging and established women leaders, and equips the next generation with tools to succeed. She is also the founder of a first-of-its-kind, all female showcase, The Other Festival. Dee was named a CUP Catalyst Changemaker and one of TRUE Africa's 100 Top Innovators. She serves on the boards of the British Academy of Film & Television (BAFTA), GLAM4GOOD, Maverick and MAZA, and was previously on the Credit Suisse New Markets Women's Advisory Board. She is an advisor to various startups and a member of the Women's Forum and CUP.
Robin Gelfenbien (@robingelfenbien) is also a second-timer for TueNight Live and we're so excited to have her back. Robin is the creator and host of the storytelling series and podcast, Yum's the Word, that features her homemade ice cream cakes. The show has been named one of the "5 Best Storytelling Series in NYC" by CBS, and a New York Times and Time Out New York Critic's Pick. She's performed her original comedy songs at The Kennedy Center, Lincoln Center and on Sirius Radio. She's also been featured in Marie Claire magazine and she starred in a commercial directed by Spike Lee. You can find her on the internet at www.robingelfenbien.com and @yumsthewordshow.
Mallory Kasdan (@MalloryKasdan) is a regular TueNight contributor and the host of MILK Podcast: Moms I'd Like to Know. Like MILFs, but not. She is the author of ELLA, published by Viking Children's Books. The grooviest six-year-old since Eloise ruled The Plaza in the 1950's, ELLA lives at The Local Hotel with her Manny, her pets and her scooter. Mallory is also a professional voice actor for television and radio, represented by Buchwald. She writes essays about parenting and has produced arts & culture pieces for public radio. She lives in Brooklyn with her family, not in a hotel and with no room service to speak of.
Ticket proceeds and donations will benefit:
---

---
** PLEASE BUY TICKETS IN ADVANCE — WE WILL NOT SELL TICKETS AT THE DOOR
** IF YOU ARE A WING MEMBER YOU DO NOT NEED TO BUY TICKETS BUT MUST RSVP ON THE WING WEBSITE
** THE WING ALLOWS ONLY WOMEN TO ATTEND EVENTS
---
What Is TueNight?
We're grown-ass lady storytellers who host evenings on Tuesday Nights with a variety of readers, each sharing a personal essay around a common theme -- like this: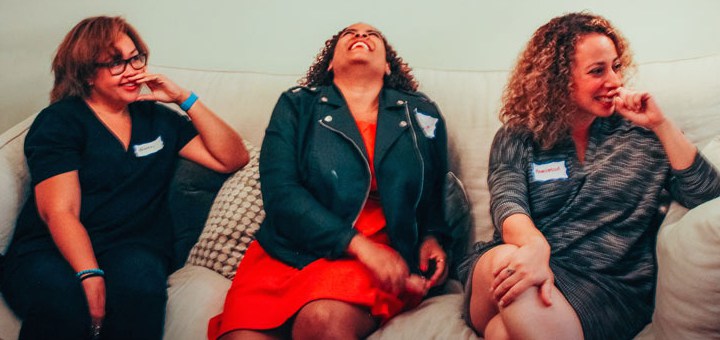 And like this: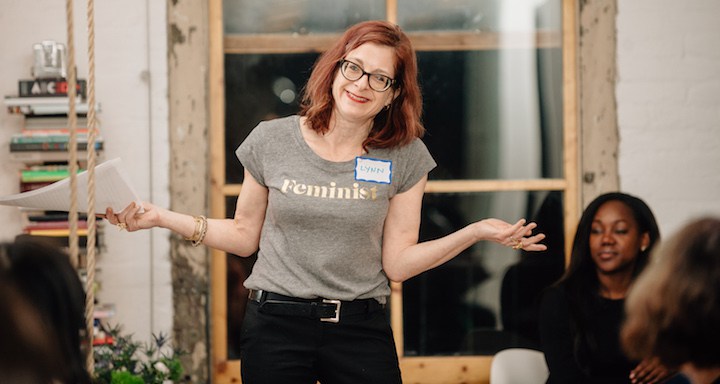 And sometimes like this. Come join us!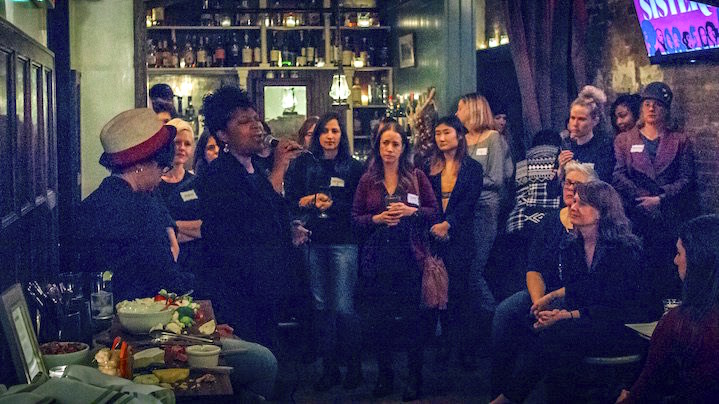 What people say about us....
"TueNight is a great place to share and exchange work, thoughts and ideas in an intimate and safe environment. I highly recommend it as a speaker or a listener to feel more connected to a wonderful community." —Stacy London
"TueNight is a cathartic, fun evening with a bunch of wonderful strangers and friends. It's pretty much the only reason I ever leave my house on a weeknight." —Lori Leibovich, Health magazine
"A wildly entertaining evening in a raw, visceral setting" — Ines Peschiera, Able.co
"TueNight readings feel like a giant hug from that one friend that *gets* you." — Amy S Choi, Mashup Americans