Description
You can't win 'em all -- but fortunately, misery loves company. Join the TueNight crew in an evening of stories about big, big mistakes: divorces, start-ups, stage humiliations, ugly drugs and other assorted #lifefails.
The wine will flow freely and we'll stuff ourselves with comfort food in the beautifully designed and cozily decorated Friends Work Here in Brooklyn.
We only laugh because it's awful.
---
WE'LL HEAR STORIES FROM: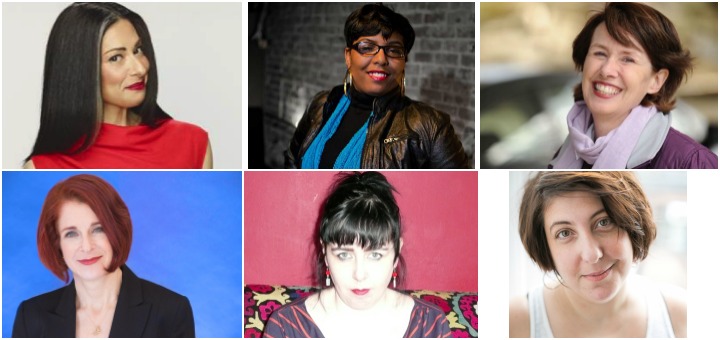 STACY LONDON (@stacylondon) is one of America's foremost fashion experts. She is best known as the co-host of TLC's hugely popular show, What Not to Wear for 10 years, and most recently hosted three seasons of Love Lust or Run. She's also a style contributor on Access Hollywood, Access Hollywood Live! and Rachael Ray's syndicated talk show, Rachael. Her first book, entitled Dress Your Best, was published to stellar reviews. Her second book, The Truth About Style, a New York Times bestseller, is both a memoir and a style guide. Stacy contributes time to charities such as Step Up!, the American Cancer Society, and as many animal charities as possible.
STEPHANIE MCRAE (@smacfunny) has been featured as a comedian on BET, Wendy Williams, Gotham Comedy Live, Caroline's and recently headlined at the Apollo Comedy Club at the historic Apollo Theater. She smacked down Meme on Comedy Battle Federation and toured Holland with Da Bounce Comedy Tour. Born and raised in Brooklyn, NY, she raised two boys in Virginia Beach, VA before making her way back.
JANE CONDON (@janecondon) won Audience Favorite (NY) on NBC's Last Comic Standing. She has also appeared on the The View, 24, and The Today Show. The Associated Press calls her "an uppercrust Roseanne." Her acclaimed one-person Off-Broadway show is called Janie Condon: Raw & Unchained! She was the 2011 Commencement Speaker at Wellesley College.
ASHLIE ATKINSON (@ashlieatkinson) recently played Imogen in the world premiere of Imogen Says Nothing at Yale Rep. She won a Theatre World Award and Lortel and Outer Critics Circle nominations for originating the role of Helen in Neil LaBute's Fat Pig. She is a proud Arkansas native and South Brooklyn resident, and a former skater and current board member for the five-time World Champions, Gotham Girls Roller Derby.
JUDY MCGUIRE (@HitOrMissJudy) is a recovering advice columnist/turned-just-plain-writer. She's the author of How Not to Date and the Official Book of Sex, Drugs, and Rock 'n' Roll Lists. You can find her on Twitter at @HitOrMissJudy or Instagram at @bad_advice.
LYNN HARRIS (@harrislynn) is founder of the just starting-up startup GOLD Comedy, designed to give women and girls the tools to find their funny and the places to share it with the world. An award-winning journalist and experienced storyteller, she is a former stand-up comic, author, and communications strategist for women's/human rights causes. She also played Tonya Harding on Geraldo, which is a long story.

---
NOTE: We will sell tickets at the door, but only cash money -- not credit cards, sorry.
---
Be there or FAIL!