Description
Hello and Welcome.... We are are a team of Active Real Estate Entrepreneurs actively building Long Term Wealth and Financial Independence while helping others do the same.
Our local successful Tucsonans real estate investor mentor team is expanding and looking for 18 good individuals to train and join our Real Estate Investing Team in the next few weeks.
We specialize in all aspects of real estate investing and offer weekly coaching and study group sessions to help others do the same.
Our Proven education puts you on SOLID Ground to Launch or build "YOUR" real estate investing career.
Join Our National Team of Investors and our LOCAL Team, we train, support, coaching and a community of Like-minded" investors who are Interested in Your Success
SCOTT ROWE, one of our top income earners and a Founders Advisory Board member will be training on how to earn 6 figures in the next 12 months. Here's the outline:
HOW TO MAKE A 6-FIGURE INCOME, While Learning To Become A Real Estate Investor, Your Very First Year! (even if you have to start off part-time)
This is a VERY SPECIAL "HOW TO" event!
If you've been trying to become a successful real estate investor...and haven't broken the 6-figure income barrier yet...this is a class you MUST ATTEND!
With the information you'll be receiving in this event there is no reason on earth why you wouldn't be able to make a 6-figure income, while learning to become a real estate investor, in your very first year. Even part-time people are able to do it when you follow the model that will be shared with you.
The Speaker/Trainer/Mentor Scott along Linda and JC has been helping people do this in multiple states throughout the United States...and YES has even helped people do it in our Tucson Market and Phoenix Metro Area Market.
If you want an actual plan to succeed at becoming a successful real estate investor BE SURE YOU ATTEND THIS EVENT! It will be fun to share this information with you and have you attend as our guest and bring friend!!
Are you a motivated individual that have an interest in learning the ins ad outs of Real Estate Investing While Making a Lucrative Strem of Income during the learning process. Would it be worth your time to get into the game and learn strategies that will pay you BIG $$$ in this down market? If you have experience and looking to get back in the game we'll take you to the next Level.
Attend the Event Our Local Team is Hosting a Free Real Estate Investing Event in Tucson, Arizona
Saturday - May 7 at 10:00 am - 3:00 PM
The Perfect Income Supplement
Earn While You Learn Program
Make $1,000 - $10,000 monthly Helping Investors


-

LOCAL

TUCSON R.E.I. TEAM
-

LOCAL

TUCSON MENTORS
-

LOCAL

ARIZONA PEOPLE
"

Work On Your Job Full Time and On Your Future Part-Time

"
Whether you're a seasoned real estate professional or sales professional, a junior level, or brand new, you'll want to be the first to observe our three-step business model for building lucrative investor communities.
We will email you the address and parking instruction.
Don't miss the opportunity to learn from some of Tucson finest local investors, as well as some of the best real estate investors in the nation! These are REAL people, doing REAL deals, teaching you how they did it locally in your "backyard"
Come out and meet our Local Team see if it's a Good Fit.

Saturday May 7, 2016 @ 10AM – 3PM
We're looking forward to working with you, helping you reach your goals and building generational wealth for you and your family
____________________________________________________________________________________________________

Our NATIONWIDE COMMUNITY of Real Estate Investors and Entrepreneurs are blowing the socks off of a number of markets such as Chicago, New York, Atlanta, Salt Lake City, Washington DC, Honolulu, Seattle, Sacramento, Los Angeles, San Diego, Phoenix and now we're launching into Tucson!! --



About Our Speaker: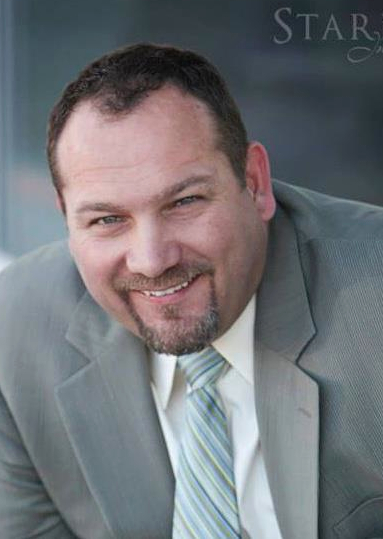 Scott Rowe
Founders Advisory Board Member - Chicago
Scott Rowe and his wife Nanci began working with this group in the summer of 2006. They used their skills previously learned in their jobs, and earned $421,000 from home their first year. As top performers, Bob Snyder, the CEO of the Company, began to personally mentor this power couple and with his guidance they have become million dollar earners, and the top team leaders.
Scott, Nancy, and their National Support System are currently assisting and mentoring over 3,800+ Investors and Small Business Entrepreneurs to Financial Success in Business and Real Estate Investing throughout all 50 states in the US, including Hawaii.
This event is going to be too good to miss!
Get Registered NOW and Position YOURSELF for Success!
We're looking forward to working with you, helping you reach your goals and building generational wealth for you and your family