Description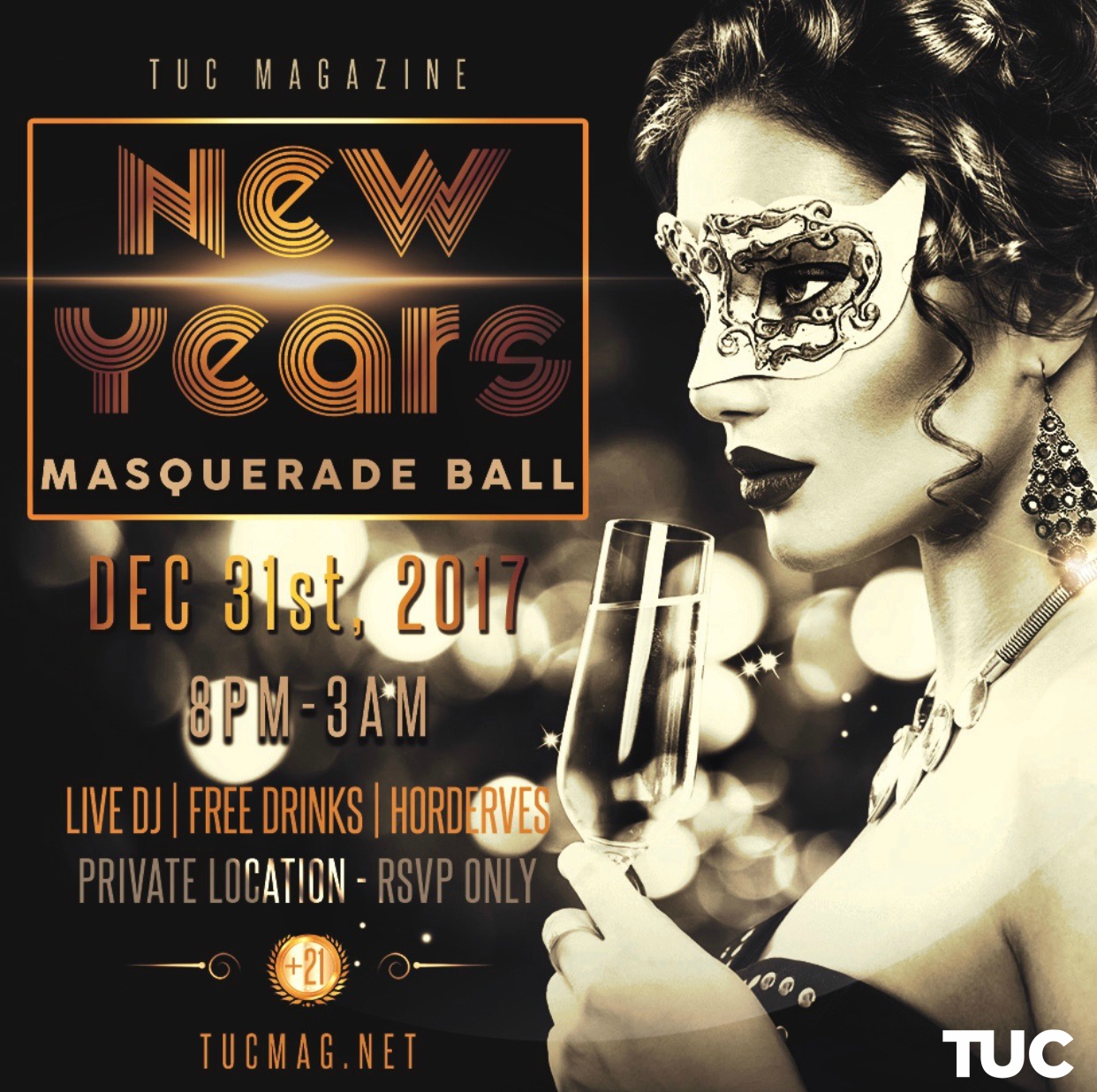 Introducing:
TUC NYE 2017 MASQUERADE BALL! This year's masquerade ball will be held in Atlanta, GA at PEO CLUB HOUSE
from 8 pm - 3 am
at the historical Fort McPherson army base. It is the new home for millionaire Tyler Perry Studios right in the heart of Atlanta. Our theme for this event will be Venetian Gothic. This is a mix of Gothic lancet arches with a touch of Byzantine and Moorish influences! We promise this is going to be a cultural and colorful phenomenon for the ages. Hosted by us TUC Magazine, TUC is one of the foremost leading urban culture magazines on the internet with over 1,000,000 monthly visitors. We are also a partner of IHeart Radio and Georgia State University. This spectacular event will offer an extraordinary elite guest list and guarantee to spark up the night during one of the world's most celebrated holidays of all-time New Year's Eve!
Dress code: Upscale , must have a masquerade mask.
Free Cocktail Tasting from 9pm - 10pm sponsor by Purity Vodka & Clearwater Vodka !
Must be 21+
RSVP ONLY
For more details text (678) 856-1951

WE WILL REVEAL THE ADDRESS OF CLUBHOUSE FRIDAY DECEMBER 29th ! SO PLEASE CHECK YOUR EMAIL ON THAT DAY AND CHECK BACK WITH OUR EVENTBRITE CHEERS