Description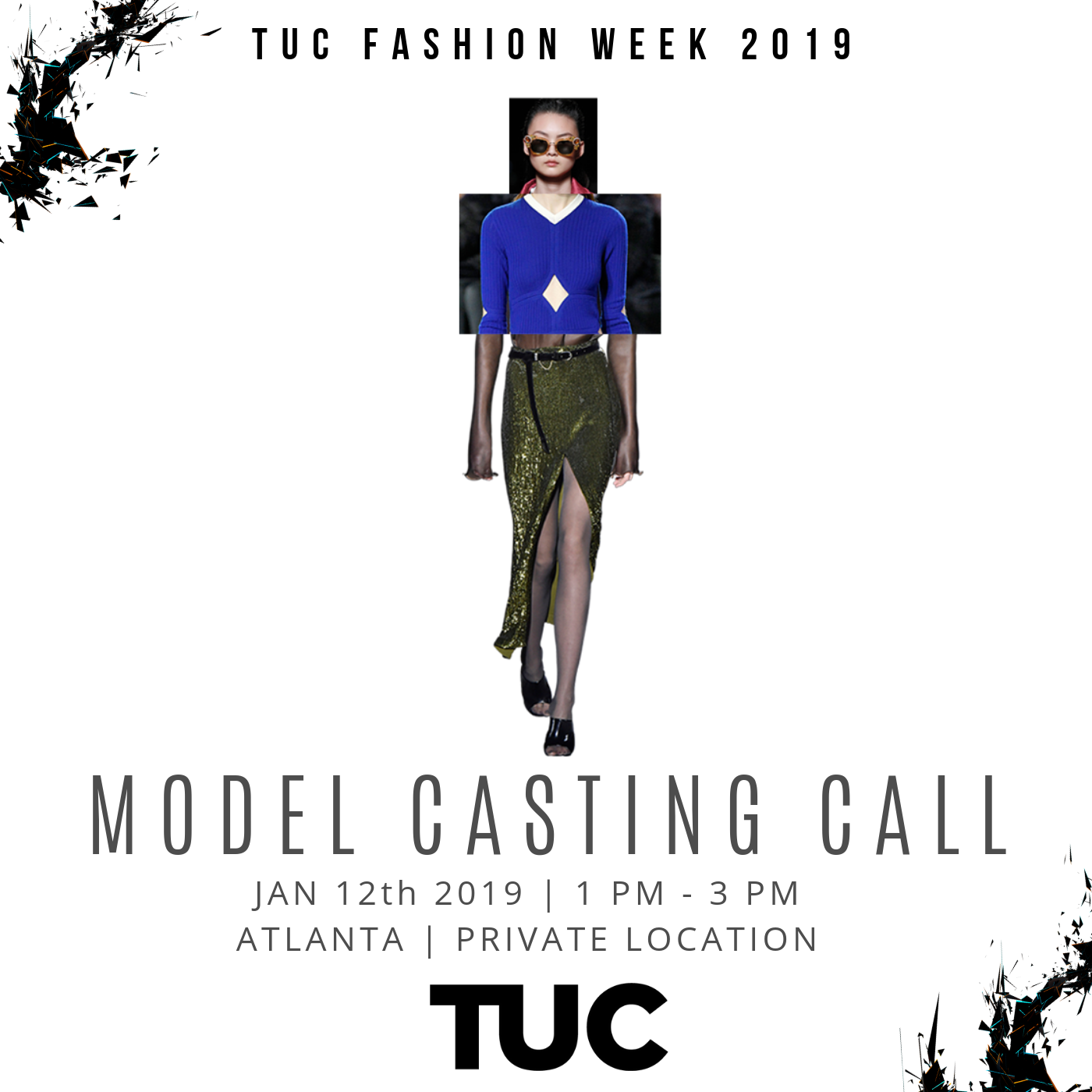 Hello Atlanta!

We are calling all models to come with their professional walk and comp card as TUC FASHION WEEK kicks off 2019 looking for the next top runway models for our series of runway shows that will be held during our three day fashion week weekend!

In the past 4 of our models have signed right on the spot either at our model call or after one of our runway shows by some of the biggest modeling agencies in Atlanta and the southeast!
This intensive, two hour model call is designed to make sure our fashion week team and designers get a good look and meet the potential models of 2019 TUC FASHION WEEK!

KEY THINGS TO KNOW:
Walk confidently on the runway

Make sure your posture is perfect

Pose on the runway

Please control your facial expressions

Always make a great first impression at casting
WHAT TO WEAR:
Wear all BLACK

SHOES / HEELS
This will be held at a Private Location. The location will be unveil a week before the date so that unwanted guest or random people don't show up to our location we want this to be very exclusive!
Any questions please email models@tucfashionweek.com
Call 678-856-1951
TUCFASHIONWEEK.COM