Description

Pls Note : This Workshop is restricted to 20 Delegates Per Workshop
To Register Click :https://www.meraevents.com/event/ttst-train-the-sales-trainer?ucode=organizer
WORKSHOP DESCRIPTION
TTST is Open to Sales Professional who have 8+ yrs of Sales Experience across Industries.
TTST vs TTT (The Difference)
A TTT certification can be acquired by any professional who with or without any working experience, he or she can acquire a certificate based on a Specific Subject such as soft skills, NLP Skills, leadership Skills etc which are commonly covered as part of College Curriculum.
TTST is a practical hands-on Workshop specially designed for Sales Professionals ranging from Senior Sales Executives, Sales Managers, Zonal Sales Head, International Sales Heads, VP Sales to President Sales across Industries, who are Subject matter experts both Knowledge and Skill wise.
In today's ever-growing Training & Development Market there are hardly 2 to 3 Sales Trainers per 100 Trainers of various subjects particularly Soft Skills.
TTST is a combination of TTT + Sales, a Sales Trainer by his work experience has both Theoretical and Field Knowledge and is a combination of Soft Skills + Sales + leadership Trainer.
Every organization thrives on its Effective Sales Teams, as a Sales Trainer you have opportunities to conduct various Training regard to the Subject matter such as Product Training for Sales Teams, Basic & Advanced Sales process Training, Range/ Cross & UP Selling, key Account Management, Field Selling, Sales Negotiations-Influence-Persuasion Skills, Objection Handling Skills, Closing Skills, Customer Service Skills etc.
TTST is Sales School's signature Workshop to train, certify and hand hold its pool of Sales Training Partner Consultants. We have a rigorous certification process for conducting the TTST, each of the Sales Trainer irrespective of Designations is taken through a Series of Interventions, assessments and practical exercises before the TTST Certification is granted.
TTST Certification will add value to your existing Sales experience and after conducting few Training Assignments you can based on your experience can across Industries.
* Train Senior Management and C- level Executives with ease.
* Grow from Trainer to OD & OF (On Field) Consultants
* Develop Online Sales Modules
* Research and Validate Internal Sales Training
* Become your own Brand
WORKSHOP COVERAGE
* A complete "Train The Sales Trainer" System.
* Adult- Learning process based on validated skills assessments,
* Reinforcement and certifications.
* Application & Performance change.
* Complete learning transfer system.
* Customized to your selling environment and your training requirements.
* New Business Development (Templates, Sales Talk).
* How to use DM Tools to Sell.
and Much More…….
Methodology: Discovery Learning, FLD's, Presentations, VBD's, Role Plays etc.
WORKSHOP BENEFITS

Support Worth Rs.100000.00
* Industry Faculty
* TTST Certification
* 1 Yr Free Profile display on the Trainers Hub worth Rs.15000.00 ( www.salesschooljobs.com)
* Courseware & Stationery
* Industry Content (For Reference Only)
* Seminar & Webinar support worth Rs. 30000.00
* Sales School goodies
Pls Note:
* Participants must carry their own laptops, pen drives and Dongles.
* This is not a residentail Workshop, outstation Delegates to arrange their their own accomidation.

* Food, Snacks and Tea is part of the Workshop.

ABOUT THE FACULTY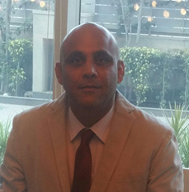 R.Amar Reddy is among the Top 10 Sales Trainer / Coaches in the Country. He is the founder Director of Sales School Private Limited, Bengaluru. www.salesschooljobs.com
He has trained more than 5 Lakh Sales Professionals across 100 + Corporates across India and South-East Asia.
He has trained, Coached Sales Professionals ranging from Field Sales Executives, Territory Managers, Sales Managers, Zonal Heads, National Heads, VP Sales to CEO's.
Few of his training assignments includes organizations such as TVS, Yamaha, Hyundai, Honda, IBM, Red Hat, Cognizant, Aditya Birla, Home Lane, Club Mahindra, Sterling Resorts, Common Floor, HUL, HLL, Godrej.
Amar has been in various organizations such as NIIT, NIS, Expert Solutions, TMI, Vidula Solutions and Services in different Sales Roles and Managing Key Accounts for 15 yrs Plus.
He has completed his Masters in Psychology, PGDGSM - Sales & MBA, he has been Certified for World Class Sales Certifications such as SPIN Selling, TACK, DISC Sales Profiling, Negotiation Master Class etc.
His main strength is Workshop customization and value creation.
He stays with his family at Bengaluru.
For more details and support contact:
* Ms. Anuradha: 9945226570 Mr. Amar Reddy 9886722123.
* Email: amarreddy@salesschooljobs.com anuradha@salesschooljobs.com.
DISCLAIMER
Sales School TTST Certification is not a placement opportunity, it is a certification workshop, attending any level of the TTST is not an assurance from Sales School to get the participant any kind of permanent or temporary employment opportunity.
However, Team Sales School during the next 6 months will assist & promote you through Sales School Portal, connect you to various Digital Marketing agencies for creating your personal brand and assist you to conduct your subject matter specialized workshops (for a fee), network you with other organizations who require Sales Trainers.
We are sure with so much support and opportunities you would be able to successfully launch yourself into a career in Sales Training and Development without our help especially since our focus is on competency development and not on merely issuing you a certificate.