TTMA's 2021 Annual Awards Luncheon honoring Roger Dow and Knott's Berry Farm
About this event
To purchase a table or for sponsorship opportunities, program ads / award recipient tributes, or general questions, please email micha@ttma.org.
It's time to reserve your seat as we visit California's first theme park on October 12, 2021. This year we will be hosting the celebration at Knott's Berry Farm by honoring two of the tourism industry's icons: Roger Dow, President & CEO of US Travel will be receiving the Anastasia K. Mann (AKM) Leadership Award in recognition of all of his incredible accomplishments and his countless contributions to the tour & travel industry. Equally exciting, a world-renowned theme park built over 100 years ago, Knott's Berry Farm, will be recognized with the Landmark Award.
Arrive early for networking with your industry colleagues, bid on our silent auction items and get a complimentary ticket into the theme park after the event concludes (ticket only valid for October 12, 2021). Seating is limited so reserve your spot today! Parking is included in your ticket price.
October 12, 11:00AM - 2:00pm*
Event Check-in, Networking & Silent Auction: 11:00AM
Lunch, Presentation and Awards: 11:30AM
Networking & Theme Park Entry: 1:30PM
*Run of show subject to change
**Discounted tickets are for current, named TTMA members. Curious about the status of your membership? Contact Micha via email: micha@ttma.org.**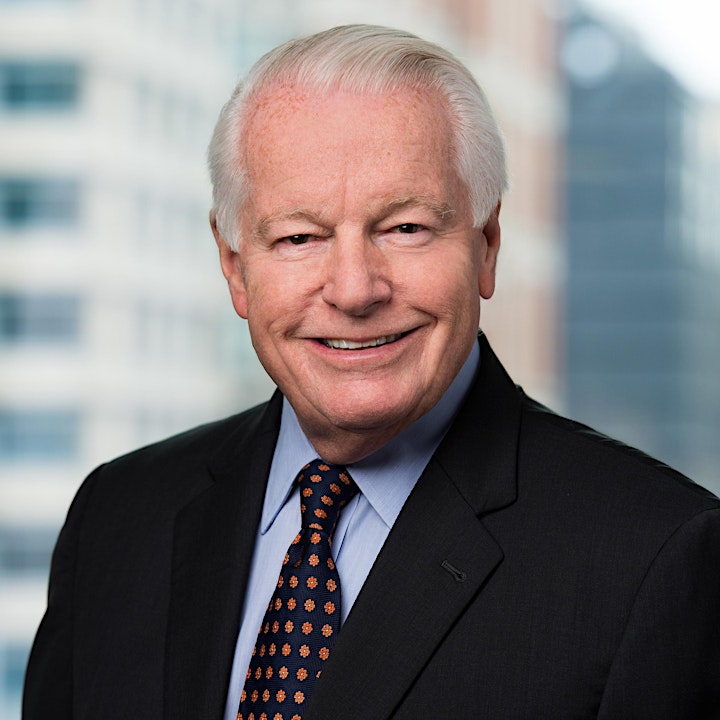 Roger Dow
President and CEO, U.S. Travel
Roger Dow is president and CEO of U.S. Travel Association, the Washington, D.C.-based organization representing all segments of travel in America. U.S. Travel's mission is to increase travel to and within the United States.
As the leading travel industry advocate, Dow and his team regularly confers with administration and congressional leaders to advance policies that benefit the broader travel industry. His efforts have resulted in major legislative victories, including securing pandemic-related relief for the hard-hit travel industry, establishing and renewing Brand USA, the highly effective national travel and tourism promotion program, and procuring funds to maintain America's treasured national parks. Dow and U.S. Travel are also leaders of the Meetings Mean Business Coalition which promotes and defends the value of face-to-face business meetings, trade shows, conferences and conventions, as well as the Let's Go There Coalition, a domestic initiative to inspire future travel following steep declines associated with the coronavirus pandemic.
U.S. Travel provides the industry with unrivaled research and insights and holds renowned annual events, such as IPW, the leading international inbound travel trade show, and ESTO, the premier learning and knowledge-sharing forum for destination marketing professionals. Most recently, Dow launched The Dow Report, a regular video series that features conversations with prominent CEOs across the industry about their leadership throughout the pandemic.
For his efforts to unify the travel industry and increase its effectiveness on Capitol Hill, Dow has received multiple honors and awards. Dow has also held seats on several boards, including ASAE, GWSAE, MPI Foundation, PCMA, Tourism Diversity Matters, RE/MAX International, the Travel Institute, and the U.S. Chamber of Commerce Committee of 100, among others.
Prior to joining U.S. Travel in 2005, Dow spent 34 years at Marriott International, rising to senior vice president of global and field sales. Dow served in the United States Army with the 101st Airborne Division in Vietnam, where he received the Bronze Star and other citations. He earned a Bachelor of Science degree from Seton Hall University and was honored as a Most Distinguished Alumnus in 2012. In addition, he holds an honorary degree from Johnson & Wales University.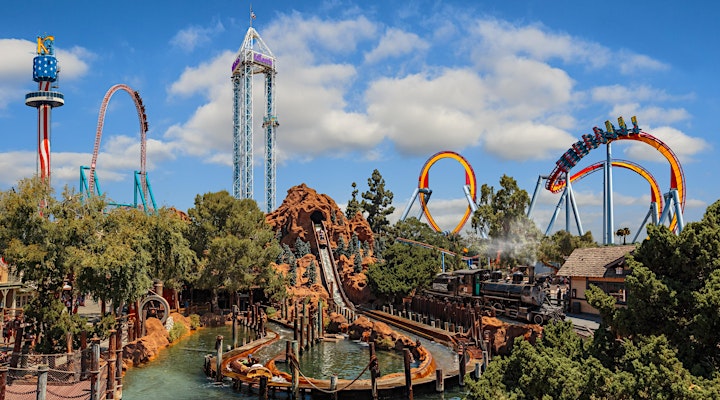 Knott's Berry Farm is a world-renowned theme park built from the humblest of beginnings nearly 100 years ago. Starting with a simple roadside berry stand, then a restaurant serving mouthwatering chicken dinners, Walter and Cordelia Knott attracted long lines of customers to their Buena Park farm. To keep crowds entertained, the Knott family built an entire western-themed town that remains the heart of Knott's Berry Farm today. Anchored in its rich California history and charm, Knott's Berry Farm now bursts with attractions and entertainment for all ages, including first-class roller coasters and thrill rides, elaborate stage shows, interactive entertainment, and family-friendly fun featuring Snoopy and the Peanuts Gang. To complete the family resort, the Knott's Soak City Waterpark and Knott's Hotel are located within walking distance of the theme park. Plus, true to its roots, Knott's continues to serve up delicious food creations that can only be found at Knott's Berry Farm— California's first theme park.
Organizer of TTMA's 2021 Annual Awards Luncheon
TTMA's goal is to enhance the effectiveness and knowledge of professionals working in the travel and tourism industry in Southern California by offering education in the areas of sales, marketing, communications, tourism research and key industry issues, thus bridging the gap of understanding between these highly inter-related specialty areas in the travel industry today. TTMA holds monthly networking and educational luncheons and an annual awards fundraiser. We invite you to join us to learn more.
Questions or feedback contact: michelle@ttma.org