TTC Facilitator Training March 2018

Thursday, March 8, 2018 at 5:00 PM

-

Sunday, March 11, 2018 at 6:00 PM (PST)
Event Details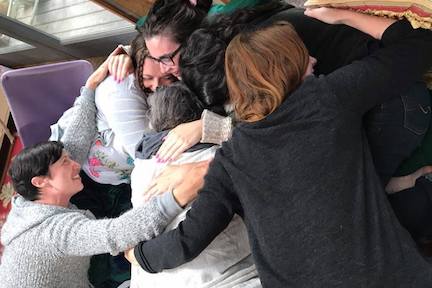 About the Training: The Teen Talking Circle (TTC) Facilitator's Training is an opportunity for adults to learn how to facilitate a Teen Talking Circle so that they can bring the skills back to run circles in their communities.
This training will give you a chance to experience what it feels like to be part of a strong, healthy circle, and to learn the art and practice of facilitation. You will learn the basic skills of Compassionate Listening, an enlightened gift of listening, and communication tools that have been successful in fostering greater intimacy and connection with teens in our circles. In this training, we will discuss the fundamentals of creating a successful circle that young people will want to be part of, as well as how to prepare to become a facilitator, and how to start and lead circles. We will share both the pearls, pitfalls and best practices developed over 20 years of leading circles.
Remembering what it felt like to be a teen is the best way to understand from the what teens are going through, how to be with them, and how to help them feel safe enough to open up about their lives and the issues and choices they face. In the Facilitator's Training, we will revisit our own teen years, experiencing a renewed connection to your own teen self, a connection that can be, in it and of itself, a healing process.  By having this experience, you will be better prepared to run your own circle. This kind of personal work, listening and mentoring is what young people are wanting and needing from us! 
About TTC:  TTC was born in 1993 as part of research for the book Daughters of the Moon, Sisters of the Sun, a book for teen girls inspired as a gift for our Founder Linda Wolf's own coming–of-age daughters. It began as a 10-week girl's group that evolved into a two-year weekly circle for Teen Girls, included several day-long GenderTalks with teen guys, and a Guy's Talking Circle. TTC has produced two highly-praised books, dozens of inspiring blog interviews with world leaders and consciousness shapers, and years of workshops, trainings, retreats and circles around the world. TTC is recognized worldwide as a pioneer in the field of Teen Talking Circles and a paradigm shifter.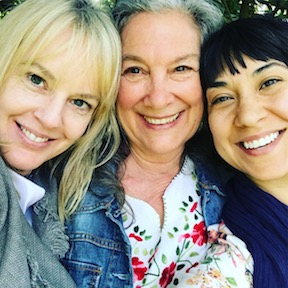 About the Trainers: Kimberley Lafferty brings twenty-five years of experience to the field of non-profit leadership, education, group process, and human development. We are beyond excited and inspired by Kimberley's contributions of real world knowledge of systems and best practices, as well as her contagious enthusiasm and positive energy. 
Founder and Executive Director, Linda Wolf will make a guest appearance to facilitate a morning session and answer any questions. 
Pricing: Your payment covers the TTC Facilitators Training, Handbook, and coffee, tea, snacks and lunch. The fees do not cover lodging. We recommend participants find their own lodging on Bainbridge Island with friends, at local bed & breakfasts or hotels. 
Please note, refund policy is as follows:
$100 non-refundable registration fee (covers handbook and administrative costs)
--Cancellations more than 30 days from the training, will be refunded all but the non-refundable registration fee.

Teen Talking Circles is a 501C-3 nonprofit organization.
For more info, email us at info@teentalkingcircles.org or phone us at 206.842.3000. 
We are deeply grateful to the ancestors of many indigenous cultures and women's sacred traditions for their parts in the birthing of circles as a healing process. 
Compassionate Listening is a service mark of the Compassionate Listening Project.  compassionatelistening.org
When & Where

Bainbridge Island

Bainbridge Island, WA 98110


Thursday, March 8, 2018 at 5:00 PM

-

Sunday, March 11, 2018 at 6:00 PM (PST)
Add to my calendar
Organizer
Our mission since 1993 

has been 

to inspire, empower young women & men; 

foster partnerships between the genders, generations, & cultures; 

and support youth in positive self-expression and social action for a just, compassionate & sustainable world. 
Our main job is to give young people a safe space to tell their truth, feel their feelings, and discover that they are not only seen and accepted for all of who they are, but they are gifts to this world.