TSW Women's Edition Pitch Practice - 09/23/2014

Tuesday, September 23, 2014 from 6:00 PM to 9:00 PM (EDT)
Event Details
Pitch Practice
We know that during a Startup Weekend event there isn't a lot of time to learn new things. You have an idea that you would like to work on at Startup Weekend and you do the best you can with the tools you have.  However, sometimes those tools aren't enough, which is why we're running this pre-Startup Weekend pitch practice.
Register here so we have enough refreshments: bit.ly/learntopitch
Pitching is an art and can make your start-up "Hot or Not". Pitching your start-up ideas effectively is a crucial skill that will help you acquire financing, customers, partners, and top talent.This intensive, collaborative workshop begins with a talk by leading start-up Founder designed to help you understand the key ingredients of a successful pitch. Then, you can apply that learning and pitch to both experts and peers to receive constructive feedback. Join us for a fun evening!
* Light snacks and wine will be available. Compliments of SOAR.

Your Mentor: Whitney Rowe

 Whitney Rowe is a Kauffman Fellow, curator of RTP Startup Digest and principal at TechCXO. She works with early to growth stage companies on finance, operations and fund raising strategy.

She is also founder of Joosy. JoosyCloud lowers the cost of online video delivery while improving end-user experience.


Previously she was principal at The Startup Factory, the Southeast's premier accelerator, providing startups with hands-on mentorship and up to $200,000 in seed capital.
The address is 334 Blackwell St. Durham, NC 27701.  It is in the basement of the Strickland building, just below Cuban Revolution.  I've also included instructions to the classroom from the South Parking Deck.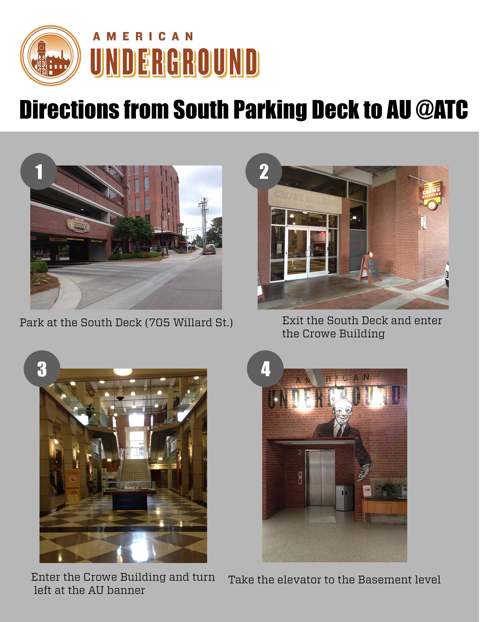 When & Where

334 Blackwell St. Durham, NC 27701
American Tobacco Campus Classroom (AU at ATC)
Durham, NC 27701


Tuesday, September 23, 2014 from 6:00 PM to 9:00 PM (EDT)
Add to my calendar
Organizer
Techstars is a global ecosystem that empowers entrepreneurs to bring new technologies to market wherever they choose to live. With dozens of mentorship-driven accelerator programs and thousands of community programs worldwide, Techstars exists to support the world's most promising entrepreneurs throughout their lifelong journey, from inspiration to IPO. Techstars provides access to tens of thousands of community leaders, founders, mentors, investors, and corporate partners, allowing entrepreneurs to accelerate the pace of innovation and do more faster. Techstars supports every stage of the entrepreneurial journey – from early stage grassroots community development to more formal opportunities that provide education, experience, acceleration, funding, and beyond. Techstars Startup Programs include Startup Weekend, Startup Digest, and Startup Week. By purchasing a Ticket you agree to the Terms and Conditions.