About this Event
Our next Literary Series selection is The Awakening of La Muse by S.R. Strickland.
It will be held on July 14th at 4 pm at the Stella Adler Theatre. Excerpts from the novel will be performed by professional actors. The Awakening of La Muse is about Muse, a sixteen-year-old American slave, driven by a secret that nurtures her spirit but binds her to a crippling silence, is petrified when she travels with her owners to Europe. The journey sweeps her from the rocky dirt roads of a plantation to the elegant avenues of Paris. In 1855, she escapes but soon learns a French bounty hunter is in pursuit. When the day of reckoning arrives, she battles for the right to liberty.
A short talkback with the author immediately following the performance.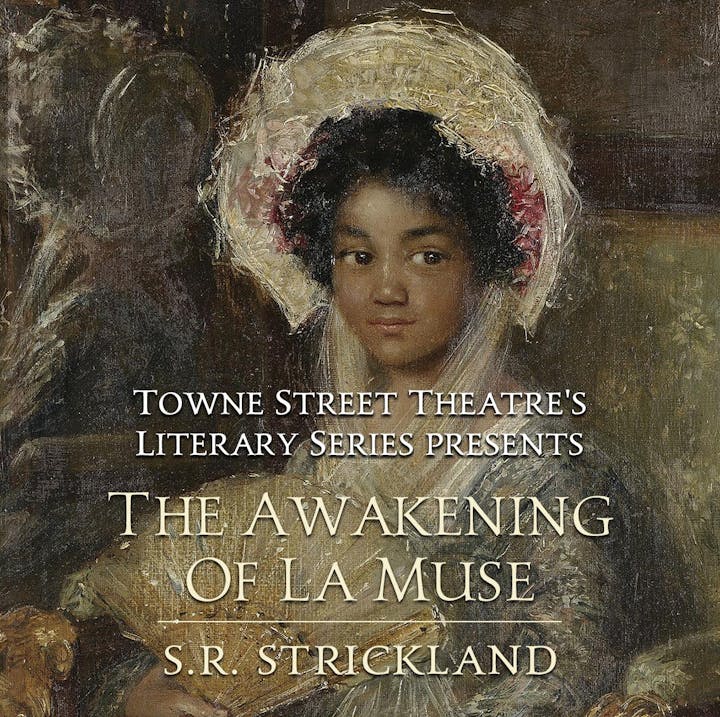 PARKING AND METRO INFORMATION:
GO METRO!
For more details, click here.
Take the Metro Red Line to Hollywood/Highland Station and walk across the street to the Stella Adler Theatre on Hollywood Blvd. For your best route, fare information, or more info visit the Metro Trip Planner or call (323) Go Metro or (323.466.3876).
Park at Hollywood & Highland Mall
http://hollywoodandhighland.com/
Enter on Highland or Orange. $2 for 2 hours - $1.50 every 15 min after​(Validation at their Information Booth or if you buy something from there - Please get before coming to the show in the evening as Information booth may be closed when you return to car)
$10-$20 Cash ONLY Lots North and South of Hollywood Blvd on Las Palmas and Cherokee (2 blocks to Stella). $15 cash only lot on McCadden north of Hollwood Blvd. Must say Stella Adler.$10-$20 Cash ONLY Lots North and South of Hollywood Blvd on Las Palmas and Cherokee (2 blocks to Stella). $15 cash only lot on McCadden north of Hollwood Blvd. Must say Stella Adler.Parking Information: