Event Information
Refund policy
Refunds up to 7 days before event
Eventbrite's fee is nonrefundable.
Updating Drugs & Devices in Cardiac & Pulmonary Care: What CR & PR Practitioners Should Know about Their Patients' Treatment
About this event
The symposium will again be split into 3 sessions, each lasting 2.5 hours.
This meeting is intended for healthcare professionals specializing in the delivery of cardiac and pulmonary rehabilitation services, including nurses, exercise specialists, or physiologists, respiratory therapists, registered dieticians, physicians, nurse practitioners, physical therapists, and others.
TSSCVPR is approved as a provider of nursing continuing professional development by the Pennsylvania State Nurses Association (PSNA), an accredited approver by the American Nurses Credentialing Center's Commission on Accreditation. A minimum of 2 contact hours will be provided for each session by PSNA, AACVPR, AARC. They will also apply to ACSM certification requirements.
The 2022 Symposium will be FREE to TSSCVPR Joint Affiliate Members
Nonmembers - $50/session or $105/3 session package
Students - $20/session or $50/3 session package
A prize will be awarded to 1 registrant who signs up for the 3 session package. Details to come.
For more information: foxjw2@upmc.edu / dsheffield@jcblair.org
FYI, to receive contact hours a post session evaluation must be completed. Please complete the evaluation as soon as you finish the session. To access the evaluation you'll need to login to eventbrite, and the link will be on the event page where you accessed the zoom session. Please read carefully to provide the information needed to get a certificate such as name, credentials (RT, EP, RN, CCRP) and personal email address (NOT your work email). Credentials are important for us to know which certificate to send. Work email gets blocked so we cannot use them to send certificates.
Agenda:
Session 1 - April 19, 2022 from 4:00PM - 6:30PM
Latest Treatment Trend for COPD : Surgical & Devices - Sandeep Bansal MD, Pulmonologist, Penn Highlands Dubois & Huntingdon
Latest Treatment Trends for atrial fibrillation: classic vs. contemporary techniques: Surgical & Devices - Genevieve Everett MD, Electrophysiologist, UPMC Altoona & UPMC Somerset
Session 2 - May 24, 2022 from 4:00PM - 6:30PM
Newest Drug Therapies for Selected Patients in Cardiac Rehab - Jennifer D. Kliner CRNP, ACNP-BC, Clinical Project Director, Nurse Practitioner, Advanced Heart Failure Program, UPMC Heart & Vascular Institute
Newest Drug Therapies for Non-COPD Patients in Pulmonary Rehab - Deborah Yommer CRNP, Wellspan Pulmonary & Sleep Medicine, Yorktowne Medical Center
Session 3 - June 28, 2022 from 4:00PM - 6:30PM
The Role of Medical Marijuana in Cardiac & Pulmonary Rehab: What Rehab Staff Need to Know - Paul Oh MD, MSc, FACP, FAACVPR ; Medical Director & Associate Professor, Cardiac Rehab Program, University of Toronto.
The Role of Medical Marijuana in Cardiac & Pulmonary Rehab: What Rehab Staff Need to Do - Maria Foy PharmD, BCPS, CPE; Clinical Pharmacist in Palliative Care, Jefferson – Abington Hospital
Thank You to our Sponsors: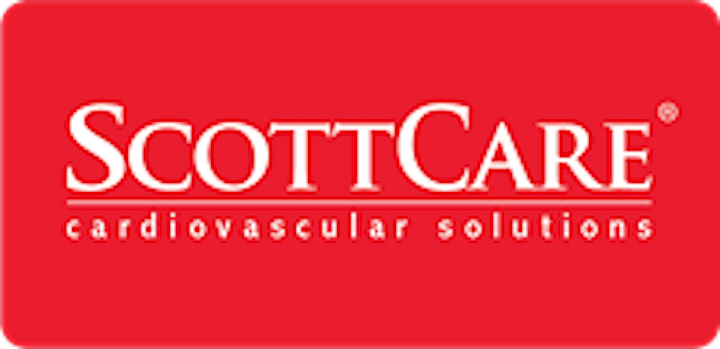 Click Here to learn more about ScottCare Cardiovascular Solutions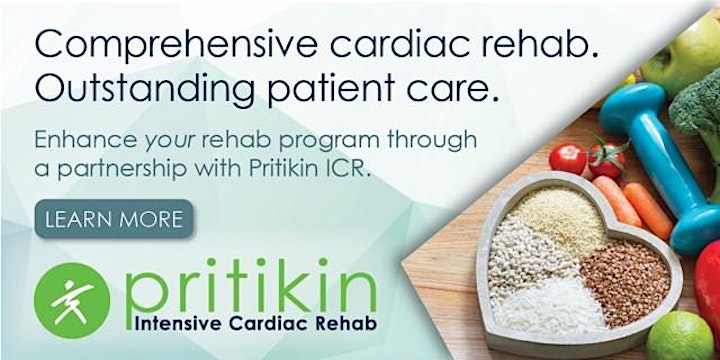 Click Here to learn more about Pritikin Intensive Cardiac Rehab
Speaker Bios
Sandeep Bansal MD : Pulmonologist
Sandeep Bansal, MD, is the Medical Director of The Lung Center and Interventional Pulmonology at Penn Highlands Healthcare. He has extensive training and experience in minimally invasive pulmonary procedures including navigational and robotic bronchoscopy, bronchial thermoplasty, endobronchial ultrasound and chest sonography, argon plasma coagulation, cryotherapy, airway stenting, bronchoscopic lung volume reduction and indwelling pleural catheters.A principal investigator of several clinical research trials and a journal reviewer for several medical journals, he has been instrumental in developing a comprehensive lung center that allows a rapid assessment and management of healthcare needs based on the population characteristics and available resources. The model has been very successful in bringing advanced pulmonary services, including the latest technology and population health services such as a robust lung cancer screening program, to support the clinical needs in the region. See below for COI information.
Genevieve Everett MD : Electrophysiologist
Genevieve Everett-Sigwalt, MD, specializes in electrophysiology and cardiology and is certified in clinical cardiac electrophysiology and cardiovascular disease by the American Board of Internal Medicine. She is affiliated with UPMC Somerset and UPMC Altoona. Dr. Everett-Sigwalt completed her fellowship at the University of Pittsburgh School of Medicine and her residency at Thomas Jefferson University Hospital. She earned her medical degree at Jefferson Medical College.
Paul Oh, MD, MSc, FACP, FAACVPR
Dr. Paul Oh is Medical Director, GoodLife Fitness Chair and Senior Scientist in the Cardiovascular Disease Prevention and Rehabilitation Program at the KITE Research Institute at University Health Network and Peter Munk Cardiac Centre of the University Health Network, and Associate Professor of Medicine at the University of Toronto. His academic focus is on the design, delivery and evaluation of exercise, lifestyle and educational interventions for the prevention and management of diabetes, heart disease and other chronic conditions.
Maria Foy PharmD, BSPS, CPE: Clincal Pharmacy Specialist
Maria Foy, PharmD, BCPS, CPE is a clinical pharmacy specialist in Palliative Care at Abington Hospital Jefferson Health, a 660 bed community teaching hospital outside of Philadelphia. Maria graduated from Temple with a BS in Pharmacy and holds a PharmD from USciences. A Certified Pain Educator (CPE) and board certified in pharmacotherapy (BCPS), Maria received the Joe E. Smith Award from the PA Society of Health System Pharmacy in 2017, the states' recognition for excellence in clinical practice. She was recognized with a Patient Safety Award at Abington Jefferson Health for her work to develop safe opioid prescribing practices.Maria is also on the faculty of the Substance Use Disorders Institute (SUDI) where she teaches both patients & professionals about safe & appropriate use of medical cannabis.
Jennifer D. Kliner CRNP, ACNP-BC
Jennifer Kliner, CRNP, ACNP-BC is the Clinical Project Director and Nurse Practitioner in the Advanced Heart Failure Program at UPMC Heart and Vascular Institute. She specializes in heart failure and transplantation cardiology and is a certified nurse practitioner by the American Nurses Credentialing Center. She practices at the UPMC Heart and Vascular Institute and is affiliated with UPMC St. Margaret, UPMC Presbyterian, UPMC Passavant, and UPMC Shadyside. Kliner completed her Master of Science in Nursing at the University of Pittsburgh.
Deborah Yommer CRNP
Deborah Yommer is a CRNP in Wellspan Pulmonary & Sleep Medicine, Yorktowne Medical Center. Her clinical interests include pulmonary medicine and sleep disorders. She is board certified by AANP as an Adult-Gerontolgy Primary Care Nurse Practitioner. She completed her undergraduate and graduate education at York College of Pennsylvania. Deborah is affiliated with Wellspan Gettysburg and York Hospitals.
Date and time
Location
Refund policy
Refunds up to 7 days before event
Eventbrite's fee is nonrefundable.