Sales Have Ended
Ticket sales have ended
Registration has ended for the current session.
Event Information
Refund policy
Refunds up to 7 days before event
Eventbrite's fee is nonrefundable.
Sales Have Ended
Ticket sales have ended
Registration has ended for the current session.
Recovery 2021: Rethinking and Rebuilding Rehab
About this event
The symposium will again be split into 3 sessions, each lasting 2.5 hours.
As part of our educational mission, this meeting is designed to provide rehab professionals with an update on the impact COVID-19 has had on cardiac and pulmonary rehabilitation programs, and to explore alternate delivery models. It is intended for healthcare professionals specializing in the delivery of cardiac and pulmonary rehabilitation services, including nurses, exercise specialists, or physiologists, respiratory therapists, registered dieticians, physicians, nurse practitioners, physical therapists, and others.
TSSCVPR is approved as a provider of nursing continuing professional development by the Pennsylvania State Nurses Association (PSNA), an accredited approver by the American Nurses Credentialing Center's Commission on Accreditation. A minimum of 2 contact hours will be provided for each session by PSNA, AACVPR, AARC. They will also apply to ACSM certification requirements.
***If you allowed TSSCVPR to retain your 2020 symposium registration fee, there will be no charge to you for the 2021 symposium. If this applies to you, you should receive an email that includes a discount code/link. Please contact us at reg.tsscvpr@gmail.com if you have not received your code and one will be provided.***
For more information: foxjw2@upmc.edu / dsheffield@jcblair.org
Agenda:
Session 1 - April 27, 2021 from 4:00PM - 6:30PM
Impact of COVID-19 on Hearts: What we know so far - Gavin Hickey, MD; Cardiologist, UPMC Advanced Heart Failure Clinic, HVI
Impact of COVID-19 on Lungs: What we know so far - Rebecca Bascom, MD; Pulmonologist, Penn State Health, Hershey Medical Center
Session 2 - May 25, 2021 from 4:00PM - 6:30PM
Hybrid and Home-based Rehab: a service strategy whose time has come? - Robert Berry MS, RCEP, FAACVPR; Henry Ford Hospital; Detroit, MI
Remote Rehab: Cautions and Considerations - Pat Comoss RN, BS, MAACVPR; Nursing Enrichment Consultants, Inc.; Harrisburg, PA
Session 3 - June 29, 2021 from 4:00PM - 6:30PM
Psychosocial Fallout from COVID: Patient PTSD & Similar Distress States - Elissa M. Kaplan PhD, Rehab Psychologist; Johnson Rehab Institute at JFK University Medical Center; Edison, NJ
Psychosocial Fallout from COVID: Staff Anxiety, Depression, and More! - Peter G. Kauffman PhD, Associate Dean of Research and innovation; Villanova University College of Nursing
Thank You to our Sponsors: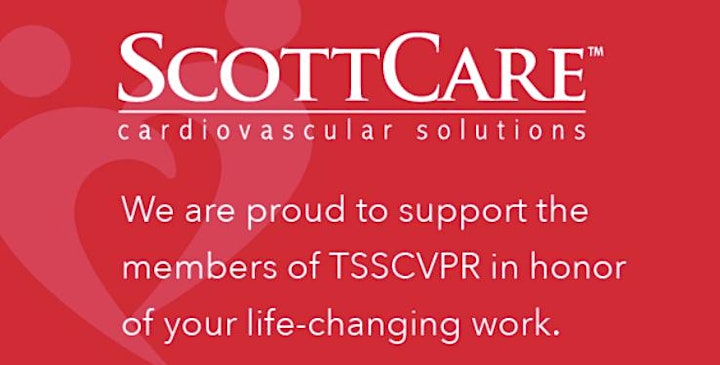 ScottCare is now offering Virtual or Hybrid Cardiac Rehab!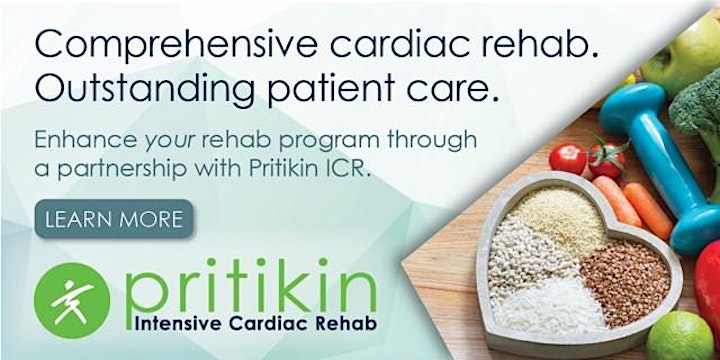 Click Here to learn more about Pritikin Intensive Cardiac Rehab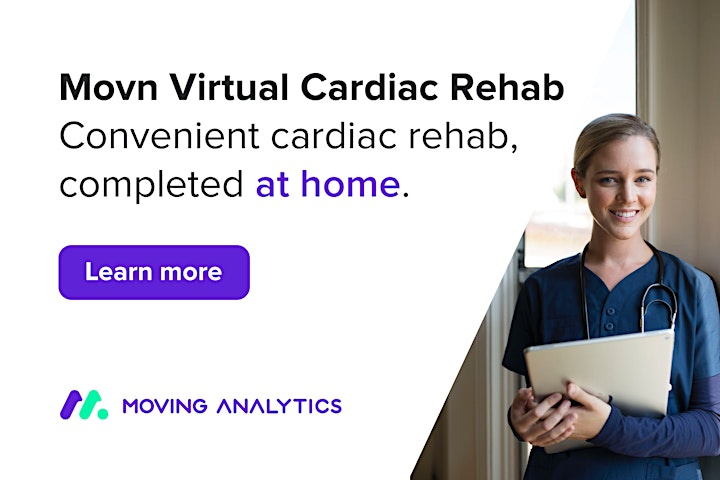 Speaker Bios
Gavin Hickey, MD: Cardiologist
Gavin W. Hickey, MD, is an advanced heart failure and transplant, pulmonary hypertension cardiologist and is certified in cardiovascular disease, advanced heart failure and transplant, and echocardiography by the American Board of Internal Medicine and the American Society of Echocardiography. He is Medical Director of the Ventricular Assist Device Program, Program Director of Advanced Heart Failure and Transplant, Associate Director of the Pulmonary Hypertension Fellowship, Chair of the Cardiogenic Shock Committee, and is an Assistant Professor of medicine at the University of Pittsburgh School of Medicine. He received his medical degree from University of Rochester School of Medicine and Dentistry and completed his residency at the University of Pittsburgh, followed by his Cardiology and Advanced Heart Failure and Transplant, and Pulmonary Hypertension fellowships at UPMC.
Dr. Hickey joined the UPMC Heart and Vascular Institute in 2015. His clinical interests include heart failure, heart transplantation, mechanical circulatory support (including ventricular assist devices), and cardiogenic shock. Dr. Hickey has numerous publications and has presented at national meetings for heart failure. He is a member of the American College of Cardiology, Heart Failure Society of America, and International Society of Heart and Lung Transplant. He lives in Murrysville, PA with his wife and three children and continues to play and coach soccer.
Rebecca Bascom, MD: Pulmonologist, Medical Director - Pulmonary Rehab
Dr. Rebecca Bascom, MD, MPH is the director of Penn State Health Milton S Hershey Medical Center's Pulmonary Fibrosis Foundation Care Center, serves as Medical Director for their pulmonary rehab program, and is a professor in the departments of Medicine and Public Health Sciences. She is certified in pulmonary disease and critical care by the American Board of Internal Medicine and in occupational medicine by the American Board of Preventive Medicine. She received her medical degree from the University of Oregon, residencies in Internal Medicine and Occupational Medicine, followed by her Pulmonary/Critical Care fellowship at John's Hopkins University. She previously served as chief of the Division of Pulmonary, Allergy and Critical Care Medicine.
Dr. Bascom is co-principal investigator of the Patient-Centered Outcomes Research Institute (PCORI)-funded Pulmonary CRG, associated with the COPD Foundation Patient-Powered Research Network. She is a coinvestigator on "A PaTH Towards a Learning Health System in the Mid-Atlantic Region – Health System Leaders Demonstration Project," and clinical lead for the PaTH Network's IPF cohort study. She participates and has participated in many clinical trials, including the NIH's Pulmonary Trials Cooperative; Network Management Core (NEMO); INSIGHT (COPD); and CLEANup IPF. She has presented at numerous regional, national and international conferences and is a frequent speaker for departmental and divisional Grand Rounds. She is a member of the National Ehlers-Danlos Syndromes (EDS) Comorbidity Coalition, American Academy of Allergy, Asthma and Immunology, American Lung Association and American Thoracic Society where she has served on the BOD and numerous committees. Dr. Bascom's educational activities center on the clinical training of fellows, residents and medical students in pulmonary medicine, and her clinical care focuses on ILD/diffuse parenchymal lung disease, occupational and environmental respiratory disease and EDS. For complete bio, Click Here.
Robert Berry MS, RCEP, FAACVPR: Clinical Coordinator Cardiac Rehabilitation
Robert Berry is the clinical coordinator of the cardiac rehabilitation program at Henry Ford Hospital in Detroit, MI where he developed a telehealth based, home based cardiac rehabilitation program. He has also served as the manager of the cardiovascular rehabilitation department at Baystate Medical Center in Springfield, MA, and as a clinical exercise physiologist at Windham Hospital in CT, St. Clair Memorial Hospital and UPMC Shadyside Hospital in Pittsburgh, PA. Mr. Berry obtained his B.S. in Exercise Science and M.S. In Health Promotion and Education, both from the University of Pittsburgh. He has been actively involved in committee work for the American Association of Cardiovascular and Pulmonary Rehabilitation (AACVPR), American College of Sports Medicine (ACSM) and Clinical Exercise Physiology Association (CEPA); and is past president of CEPA and MACVPR. Mr. Berry has numerous publications and has presented at AACVPR annual meetings along with regional events.
Pat Comoss RN, BS, MAACVPR: Consultant, Cardiac and Pulmonary Rehab
Pat Comoss has spent most of her four decades of nursing practice focused on cardiac rehabilitation. Her experience includes roles as clinician, educator, consultant, and author. Career highlights include:
Co-author and editor-in-chief of the first nursing text on cardiac rehabilitation: Cardiac Rehabilitation: A Comprehensive Nursing Approach which was published in 1979. Since then, she has been published extensively in books and journals and had another landmark publication released in 1999: Cardiac Rehabilitation: A Guide to Practice in the 21st Century of which she is an author and co-editor with other national leaders in the field.
Pat has been extensively involved with the AACVPR serving as President in 1992. In that role, she successfully negotiated a million-dollar contract with the federal government to develop the Clinical Practice Guideline on Cardiac Rehabilitation – a project she chaired through its completion in 1995. She continues to be actively involved in health policy & reimbursement issues currently serving as Chairperson of the Professional Reimbursement Committee for the Tri State Society (DE, NJ, PA). Additionally, in 2002 she completed a year as a Cardiovascular Fellow with the American Hospital Association's Health Forum. In 2004, Pat Comoss received AACVPR's most prestigious honor – the Award of Excellence, recognizing her career and commitment to the development & success of cardiac rehabilitation. In 2010 she was given the honorary title of Master of AACVPR.
She has lectured on cardiac rehab topics in over 35 states, and she currently operates her own consulting firm that provides:
educational programs for nurses entering cardiac rehabilitation practice; and consulting services to assist starting new programs or updating old ones
Nursing Enrichment Consultants currently serves over 45 hospitals in 8 states.
Her professional contributions and continuing involvement in cardiac rehabilitation make Pat Comoss one of the best-known nurses in this specialty field in the country.
Elissa M. Kaplan PhD: Psychologist
Dr. Kaplan completed an undergraduate degree in psychology at Cornell University and her doctorate in psychology at Columbia University. Her postdoctoral fellowship in Rehabilitation Neuropsychology was done at JFK University Medical Center in the Johnson Rehabilitation Institute where she continues to provide services. She has been treating rehabilitation patients for 30 years. Currently, she treats cardiac, pulmonary, ambulatory stroke, chronic pain and general rehabilitation patients. In recent years, she has been incorporating more mind-body work, including Mindfulness Meditation, in her practice with rehabilitation patients.
Peter G. Kauffman PhD
Peter G. Kaufmann, PhD, is Professor and Associate Dean of Research and Innovation at the M. Louis Fitzpatrick College of Nursing, Villanova University. He obtained his PhD in Psychology from the University of Chicago with post-doctoral research in Neuroscience at Duke University. At the National Institutes of Health he was prominent in clinical trials for the treatment and prevention of cardiovascular disorders. He served as Chief of the Behavioral Medicine and Prevention Branch at the National Heart, Lung and Blood Institute, Senior Scientist in the Center for Translation and Implementation Science at NHLBI, and Acting Director of the Office of Behavioral and Social Sciences Research. With numerous awards from the NIH and various scientific societies, he was elected President of the Society of Behavioral Medicine, served on the Boards of the International Society of Behavioral Medicine and the Academy of Behavioral Medicine Research, to which he was elected a Fellow. Dr. Kaufmann is dedicated to addressing contemporary challenges in health care and to implementing effective intervention strategies through clinical research.
Date and time
Location
Refund policy
Refunds up to 7 days before event
Eventbrite's fee is nonrefundable.