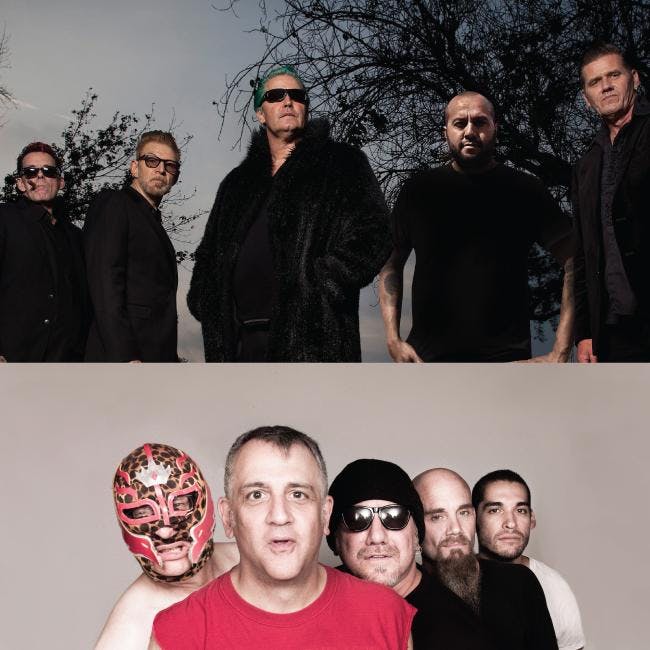 About this Event
T.S.O.L.
T.S.O.L. are an American punk band. T.S.O.L. is short for True Sounds of Liberty although they are rarely referred to by their full name. Although most commonly associated with the burgeoning West Coast hardcore punk movement of the late 1970s and early 1980s, T.S.O.L. have released music in the styles of both punk and hard rock. Formed in 1979 and hailing from Long Beach, California, T.S.O.L. developed from earlier bands Johnny Coathanger & the Abortions and Vicious Circle.
--
Dwarves
Birthed in the garage rock revival of the 1980's and weened in the punk and grunge scenes of the 1990's, the Dwarves continue to entertain, shock and mystify audiences all over the world with groundbreaking records and chaotic live performances.
The relentless middle finger drive, catchy songwriting and deft production that set the Dwarves apart have never sounded better and with way over a thousand shows to their credit, there's really only one punk band left that matters- THE DWARVES ARE ROCK LEGENDS!
Performers
Date and Time
Location
Refund Policy