Description
The 2019 Texas School Nurses Organization Conference, School Nursing: Navigating the River of Complexity, has been designed to provide many evidence-based practice opportunities to enhance the skills and improve the quality of care provided by school nurses, opportunites that will help you in the management of chronic, acute and psychological health-related conditions. This conference is geared towards providing what the school nurse needs to navigate the river of the complex health issues they face each day while practicing in the independent setting of school nursing.
Please download and read the conference brochure before registering!
CHRISTUS Santa Rosa Health System, is an approved provider of continuing nursing education by the Texas Nurses Association - Approver, an accredited approver with distinction, by the American Nurses Credentialing Center's Commission on Accreditation.
This activity provides up to 11.62 contact hours for successful completion of this educational activity.
This CNE activity is being jointly provided by CHRISTUS Santa Rosa Health System collaboratively with Texas School Nurses Organization.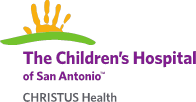 Please note: Payment options include credit card or check- no purchase orders, please. To pay by check, click on "Show other payment options" and select the "Pay Offline' button.