TSL Supports Semi Annual Institutional Investment Conference

Monday, October 31, 2016 from 8:30 AM to 5:00 PM (IST)
Event Details

Supports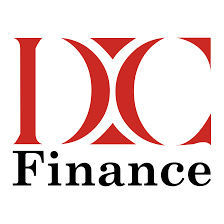 '
The Tel Aviv Semi-Annual Institutional Investment Conference
October 31, 2016
Convention Center, Tel Aviv Stock Exchange
Tel Aviv, Israel
The Tel Aviv Semi Annual Institutional Investment Conference, Israel's largest institutional investors' event, will take place at the TASE, Tel Aviv, Monday, October 31st 2016.

The Tel Aviv Institutional Investment Conference brings approximately 650 investment managers and investment committee members of pension, provident and mutual funds, nostro managers at the local banks and insurance firms, CFOs of large cap firms and private institutional investors with more than 350 Billion USD under management.
The agenda explores the following areas: commodities, infrastructure, real estate, forex, asset allocation strategies, risk management, equities, fixed income, global private equity strategies, ETFs, green energy projects, Chilean pension system based investment vehicles, institutional credit loans and other related topics.
Agenda: TBA
Speakers include:
Prof. Manuel Trajtenberg, Member of the Kenesset, former chairman of The Trajtenberg Commity
Prof. Shmuel Hauser, Chairman, Israel Securities Authority (ISA)
Dr. Gil Bafman, Chief Economist, Bank Leumi
Mr. Yossi Beinart, Chief Executive Officer, TASE
Mr. Robby Goldenberg, Senior Vice President, TASE
Mr. Alex Zabezhinsky, Chief Economist, Meitav Dash Investment House
Mr. Zvi Stepak, Chairman, DS-Meitav, Investment House
Prof. Zvi Weiner, Head of Finance Department, School of Business Administration, The Hebrew University of Jerusalem
Mr. Amir Hessel, Executive vice president, Chief Investments Officer, Harel Insurance & Finance
Mr. Yoni Tal, Chief Investment Officer, Menora Mivtachim Insurance 
NOTE: This event had been scheduled originally to September 20th but has been postponed to Oct. 31, 2016.
When & Where

Convention Center
Tel Aviv Stock Exchange
Tel Aviv
Israel

Monday, October 31, 2016 from 8:30 AM to 5:00 PM (IST)
Add to my calendar
TSL Supports Semi Annual Institutional Investment Conference