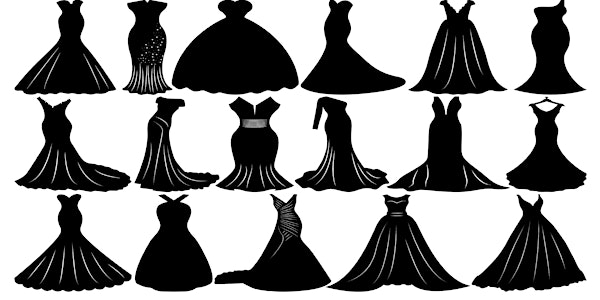 Trying on Your Perfect Dress
See yourself in the perfect wedding dress, participate in a self-care activity, get professional pictures to share & enjoy some bubbly!
By Magnificent M.Iles Events
Date and time
Thursday, March 30 · 6 - 8pm CDT
Location
Volle's Bridal & Boutique 53 South Old Rand Road Lake Zurich, IL 60047
About this event
WHO SHOULD ATTEND?
· Do you deserve love/hope/joy now and want to honor yourself with the "Trying on your Perfect Dress" experience? (Having met your special someone yet is not required.)
· Do you want to know what this experience is like even though you are not ready to tie the knot with your special someone yet?
· Never got a chance to go through or enjoy this experience even though you've been married before? You can do it now!
· Did you previously go through this experience and appreciated it so much that you want to do it again? We are here for you!
If you answered yes to any of these questions you should purchase admission to this FUN event today, before it's too late!
WHAT TO EXPECT?
See yourself in the perfect wedding dress (with the guidance of a bridal stylist)
Self-care/love activity
Professional pictures capturing this magnificent experience (shared within 7 business days)
Beverages in an intimate setting
Self-care/love is key to helping us achieve our own happiness as well as helping us be in the proper state to have a healthy relationship.
By going through the "Trying on your Perfect Dress" experience, you are taking a step towards your own self-care/love, which may:
· Prevent you from rushing to the altar to marry someone before you are ready.
· Make you less likely to settle for less than you deserve.
More benefits from participating in this "Trying on your Perfect Dress'' event:
Feeling less societal pressure
Practice run for the future
Less influence on the experience from family/friends
Learning opportunity
PLEASE NOTE THE FOLLOWING:
Dress purchase is optional
A maximum of 6 women can participate
Attendees must be 21 or older
No guests are allowed
We may use pictures taken at this event for advertising
Pictures shown here are to give you an idea of the concept of this event and are not indicative of this bridal boutique's inventory. If you'd like to know more about Volle's Bridal & Boutique check out their website: https://www.vollesbridal.com/.
WHAT'S NEXT?
This event can be the first of many towards a woman choosing to invest in herself through Sologamy. Would you marry yourself? Here's some more information on what Sologamy is: https://www.brides.com/story/sologamy-why-women-are-marrying-themselves.
If this peaks your interest, attend to learn more and continue on this journey with me. A reminder, there are limited spots for this intimate and fun event. Guests are not allowed so if you would like to participate you must purchase admission to attend.
MAGNIFICENT M.ILES EVENTS will go the extra mile for you but why not let us help you go the extra mile for yourself?
https://www.magnificentmilesevents.com/