Description
Question how your screentime is shaping your perceptions.

With ad revenue and personal data now the currency of the day, businesses are converting your hours and clicks into capital by maximizing your screentime.
Aza Raskin is all too familiar with the tricks and strategies tech uses to capture your attention: he invented the infinite scroll. As an entrepreneur and designer, he's also seen the consequences: screen-addiction, isolation, and misinformation.
In 2013, Aza and Tristan Harris co-founded the The Center for Humane Technology to ring an alarm for governments, companies, and individuals. Today Aza's using his insider's knowledge to realign technology with humanity's best interests.
A life-long visitor of the Exploratorium with his father and fellow tech-design legend Jef Raskin, Aza now adds his voice to our forum on the misperceptions of human perception. Join us to discuss the ways you can win back control of your tech experiences and how the Exploratorium—as a portal for the public to investigate the world through hands-on inquiry—leads that effort.
Light refreshments will be served. More event details to follow.
---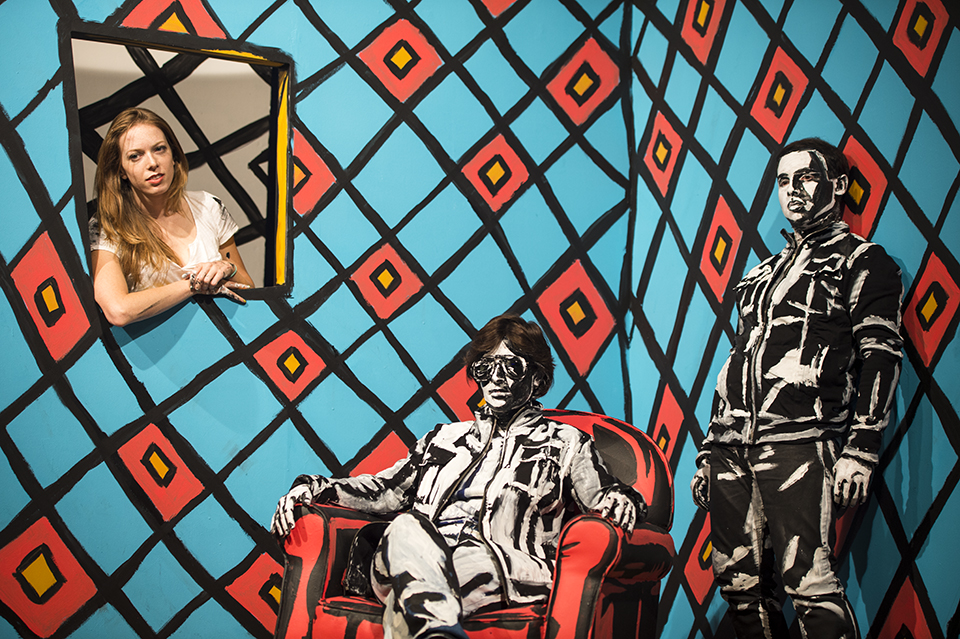 Artist Alexa Meade paints designer Aza Raskin and journalist Kara Swisher, creating the illusion of 2D art at the Exploratorium's After Dark, 2015.
---
Truth or Consequences: The Misperceptions of Human Perception is an exclusive series for donors at the Catalyst Circle level and above, and their guests. The series challenges audiences to grapple with complex ideas without offering one "right" answer. Perception is not always reality, and Truth or Consequences encourages people to investigate, explore, question, doubt, and engage, rather than simply absorbing information.
Aza Raskin is a cofounder of The Center for Humane Technology, which is leading the charge in reversing the digital attention crisis. Previously, Aza Raskin helped build the web at Mozilla as head of user experience and was named to Inc and Forbes 30-under-30. He became the Fast Company Master of Design for his work founding Massive Health, an early consumer health behavior change company. The company was acquired by Jawbone, where he was VP of Innovation. Before that, he founded Songza.com (acquired by Google), Humanized (acquired by Mozilla), and was a dark matter physicist at both University of Chicago and Tokyo University.