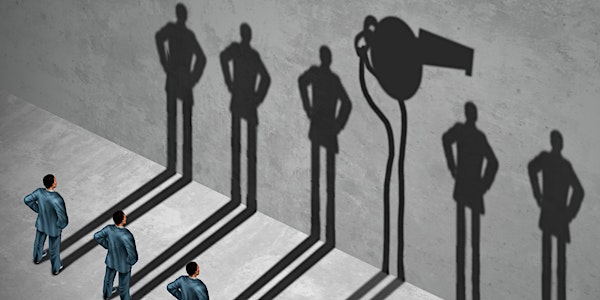 Truth Be Told: Whistleblowers, Journalism & Democracy
When and where
Location
UDC David A. Clarke School of Law 4340 Connecticut Avenue Northwest Room 518 Washington, DC 20008
Description
Truth Be Told: Whistleblowers, Journalism & Democracy
Cosponsored by SPJ National/FOI Committee and the Government Accountability Project
Journalists have a long history of working with their sources to reveal essential information and inform the public. A free press is one of the cornerstones of American democracy. But when governments attack reporters or their sources and try to control the exposure of the truth, power is taken away from the citizens and that pillar of democracy crumbles.
Today, whistleblowers and those that reveal government secrets are under attack by politicians, the public and the very people whose wrongdoing they expose. They risk their lives and careers to reveal the truth.
In celebration of Sunshine Week, the Society of Professional Journalists' Freedom of Information Committee and SPJ's Washington DC chapter have teamed up with the Government Accountability Project to tell the stories of two whistleblowers who stood up for transparency in the face of reprisal, and two journalists who have worked with brave sources to report the truth.
Government employees who reported serious abuses at the Department of Veterans Affairs and the Nuclear Regulatory Commission will share their experiences blowing the whistle, and seasoned journalists who have covered whistleblower issues and worked with whistleblowers will share how they worked with to verify and report their sources' information while minimizing their risk of retaliation.
The Whistleblowers:
Brandon Coleman, an ex-Marine and addiction specialist with the Department of Veterans Affairs, blew the whistle on the Phoenix VA's failure to monitor and care for suicidal veterans.
Larry Criscione, an engineer and Reliability and Risk Analyst with the Nuclear Regulatory Commission (NRC), reported to Congress that the NRC was deliberately concealing evidence contained in a report of severe flood risks at 39 nuclear plants sited on waterways downstream from reservoirs and dams that could lead to worse damage than at Fukushima.
The Journalists:
Joe Davidson is a journalist for the Washington Post, where he writes the Federal Insider, a column that covers the federal government.
Jenna McLaughlin is an intelligence reporter for Foreign Policy, where she focuses on the culture, dynamics, and events happening in the National Security Agency, the Central Intelligence Agency, and the other 15 members of the intelligence community.
Moderators:
Dana Gold, attorney and GAP's Director of Education
Danielle McLean, SPJ's Freedom of Information Committee Chair and Investigative Reporter at ThinkProgress
For those unable to attend in person, this event will be livestreamed. Register here for the webcast.