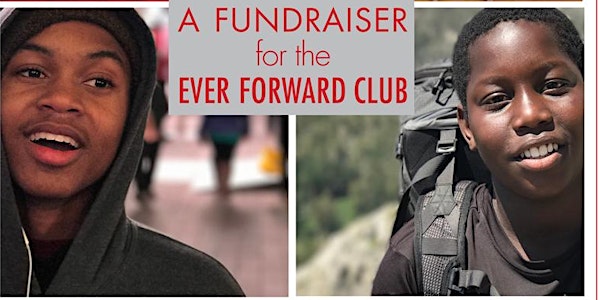 Truth Be Told-- A Fundraiser for the Ever Forward Club
When and where
Location
B'nai Israel Jewish Center 740 Western Avenue Petaluma, CA 94952
Description
Back by very popular demand, the 3rd annual Truth Be Told event will be a good one!
Please, join us for a unique evening of stories, humor, reflection and inspiration.
The format is simple:
This night's event will feature 6 Bay Area people (mothers, fathers, local community members, artists, teachers, givers, warriors of the heart) each with a 10 minute personal and inspirational story to share.

It could be humorous, insightful, creative, moving or all of the above.
The impact is great:
Stories are what bring us together.

They are the thread that can connect two complete strangers and deepen the bond between two lovers.

Through levity through depth we gain understanding and reach more places of connection.

In a time when our communities and our world is threatened by the possibility of becoming divided, it is essential that we find ways to slow down and spend time together, laugh, listen and be inspired.
---
Featured Speakers:
Cully Fredricksen ~ Buddy Wakefield ~ Shannon De Jong~ Marcellus Demer Pitre ~ Rich Schaeff ~ Jessicca Moore
---
NO ONE WILL BE TURNED AWAY FOR LACK OF FUNDS.
Information on the Recipients :
At The Ever Forward Club, we believe that all young men have the desire to be fully alive –– to be loved, respected, held in high regard, held to high expectations, held accountable for their actions and supported to help achieve their goals. But too many young men –– particularly underserved and at-risk young men of color –– have been forced to hide their dreams and hopes within them. They think they have it all figured out. They don't, and it's no secret why.
Founded in 2004, the Ever Forward Club mentors young men of color in middle and high school by providing them with safe, brave communities that build character and transform lives. We specifically serve teens who are:
Under-schooled, De-schooled, or Over-schooled
Mission: To create communities of young men who are setting and achieving their personal goals inside and outside the classroom while becoming Social Emotional Leaders(SM) in their communities.
Building Character. Transforming Lives. While helping young men turn their War Stories into Medicine Stories.
www.everforwardclub.org
Please reach out with any questions to Sarah Healy at sarahhealy17@gmail.com
chin up. stick your landing. best foot forward. love wins
--Sarah