Join us for a Q&A with TrustLaw Director Nick Glicher as he chats to our network about the impact legal pro bono has had on their mission!
About this event
We know how easy it can be to get caught up in the numbers, so we're inviting you to something a little different. Join TrustLaw Director Nicholas Glicher in conversation with two of our most active and impact-driven members as they discuss how pro bono legal support is helping them achieve their missions.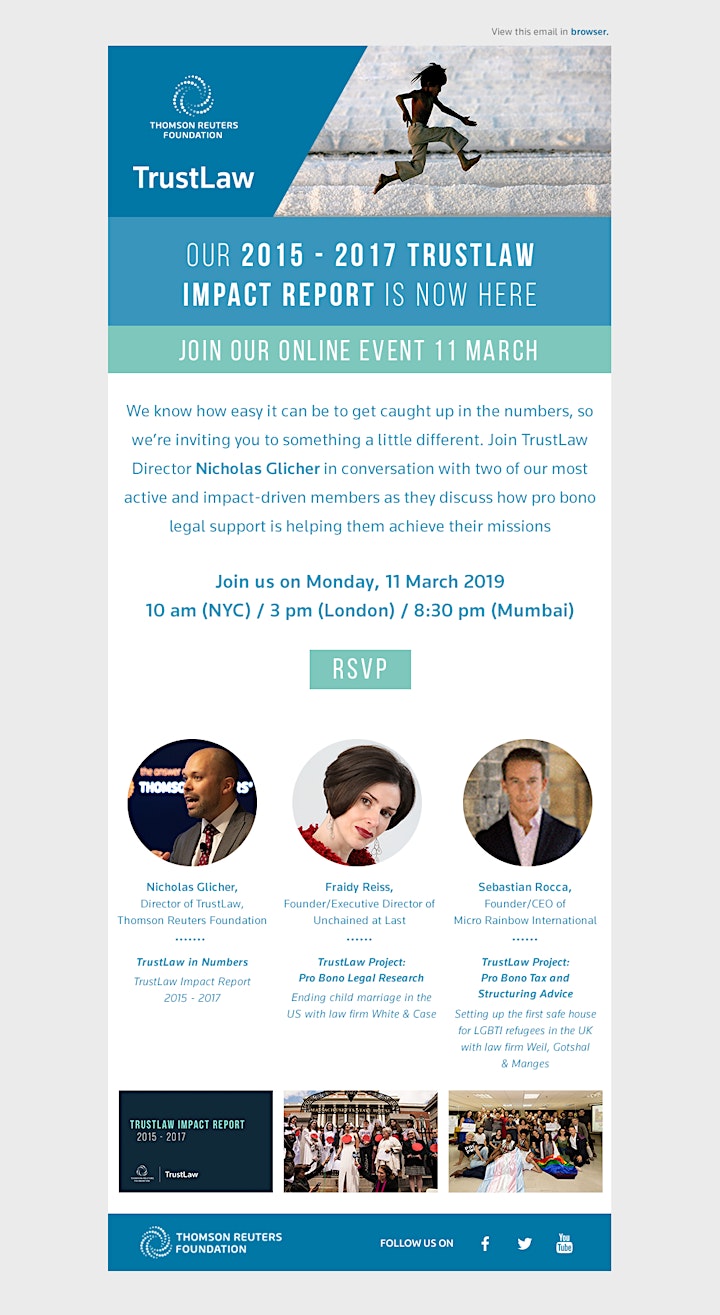 Organizer of TrustLaw's Impact
We are the corporate foundation of Thomson Reuters, the global news and information services company. As an independent charity, registered in the UK and the USA, we work to advance media freedom, foster more inclusive economies, and promote human rights. Through news, media development, free legal assistance and convening initiatives, we combine our unique services to drive systemic change.