Description
EVENT SOLD OUT!!!!!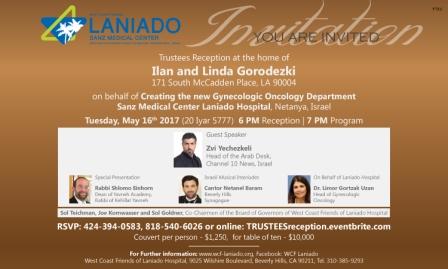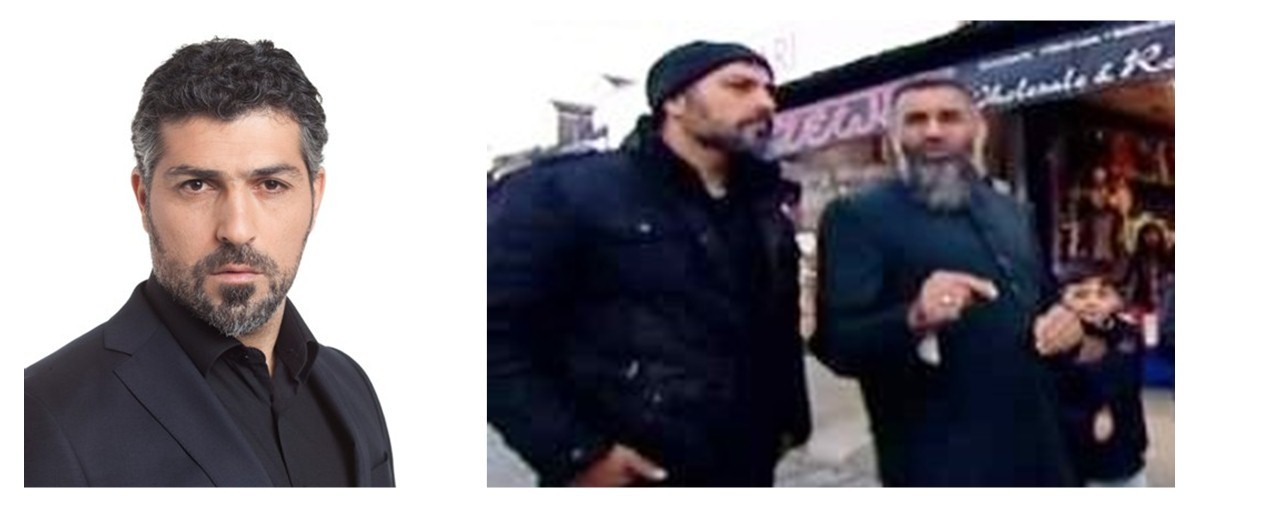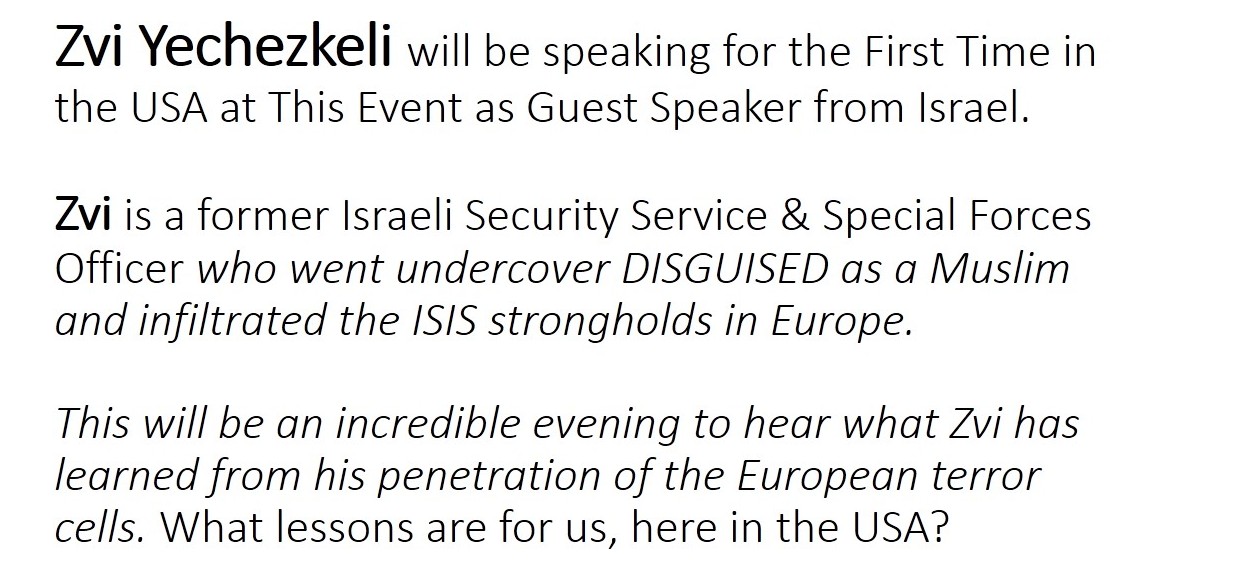 Click the link to see a one minute video on Zvi Yechezkeli: https://youtu.be/vdbV1HF_Wtw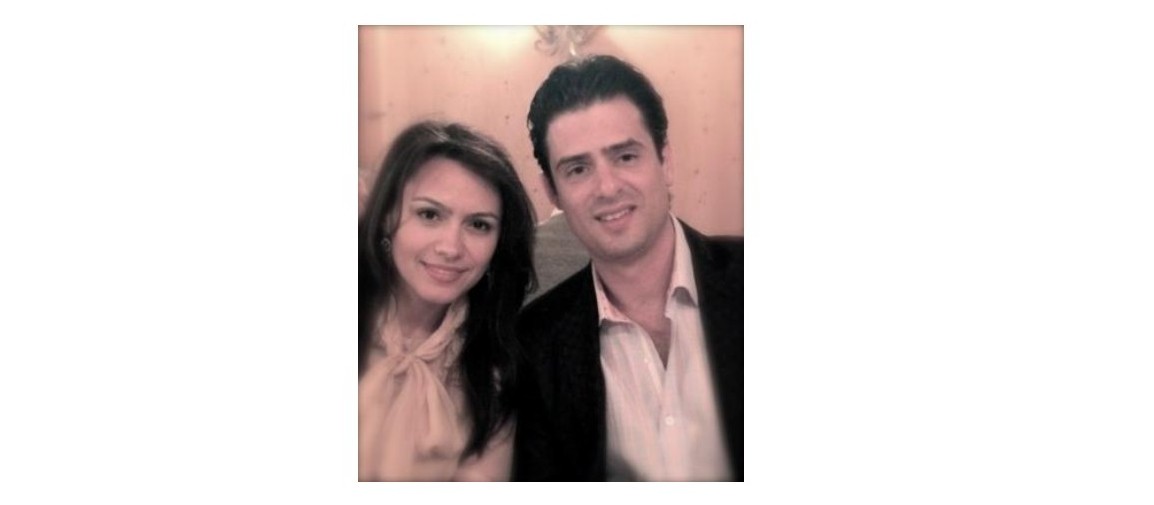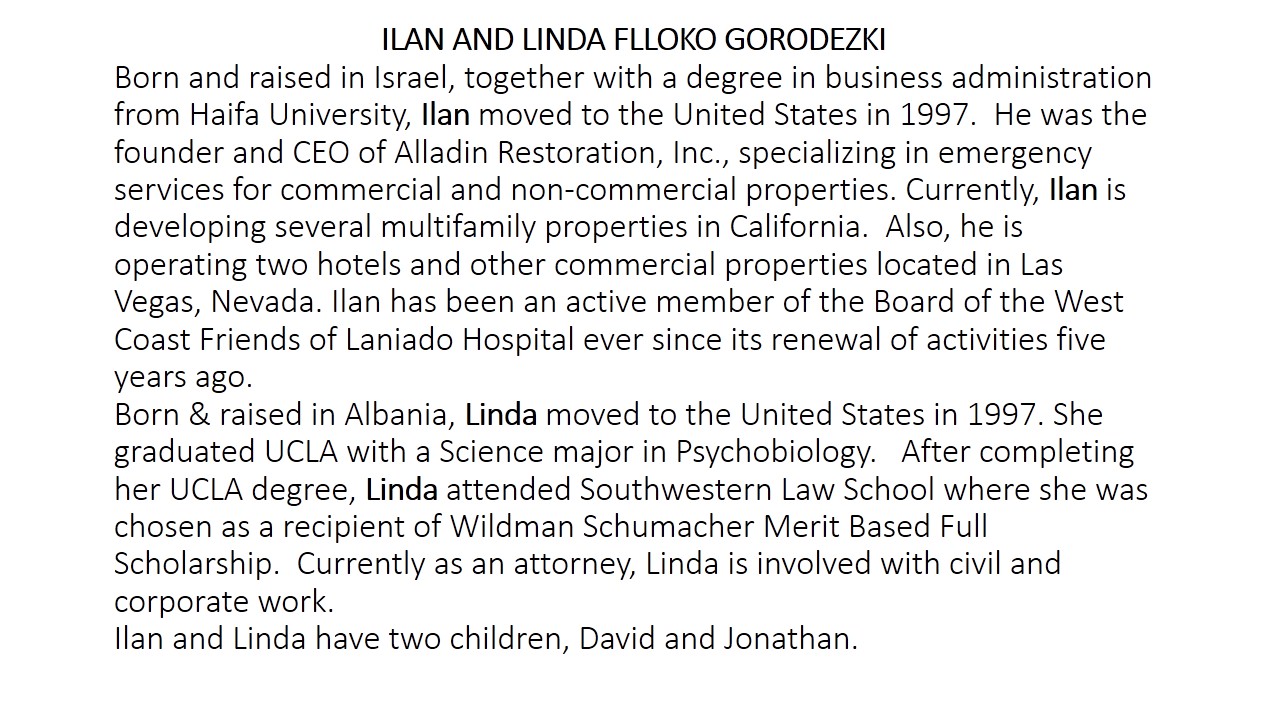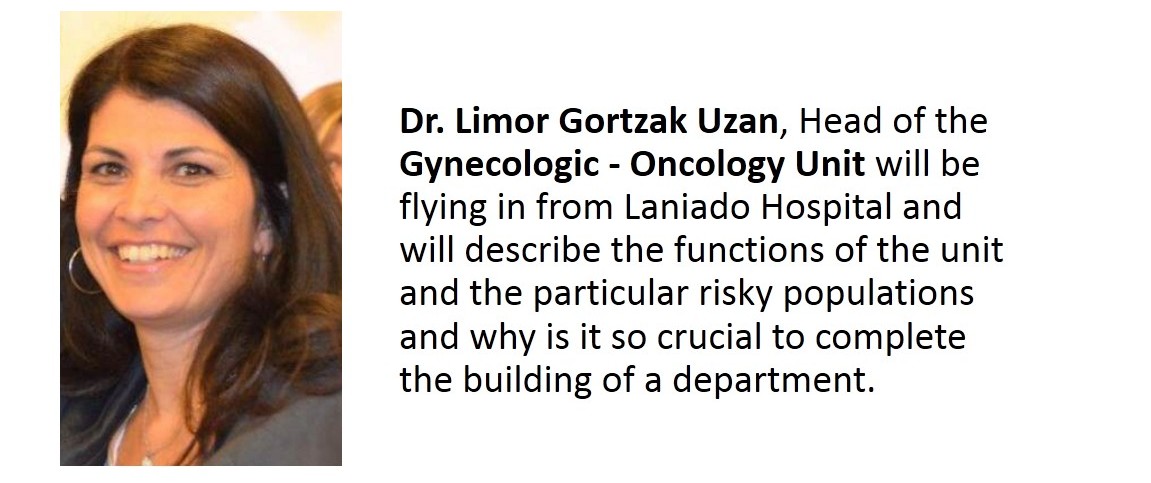 Inaugurating New Campaign to Build Gynecologic – Oncology Department, at Trustees Reception, Tuesday, May 16th 2017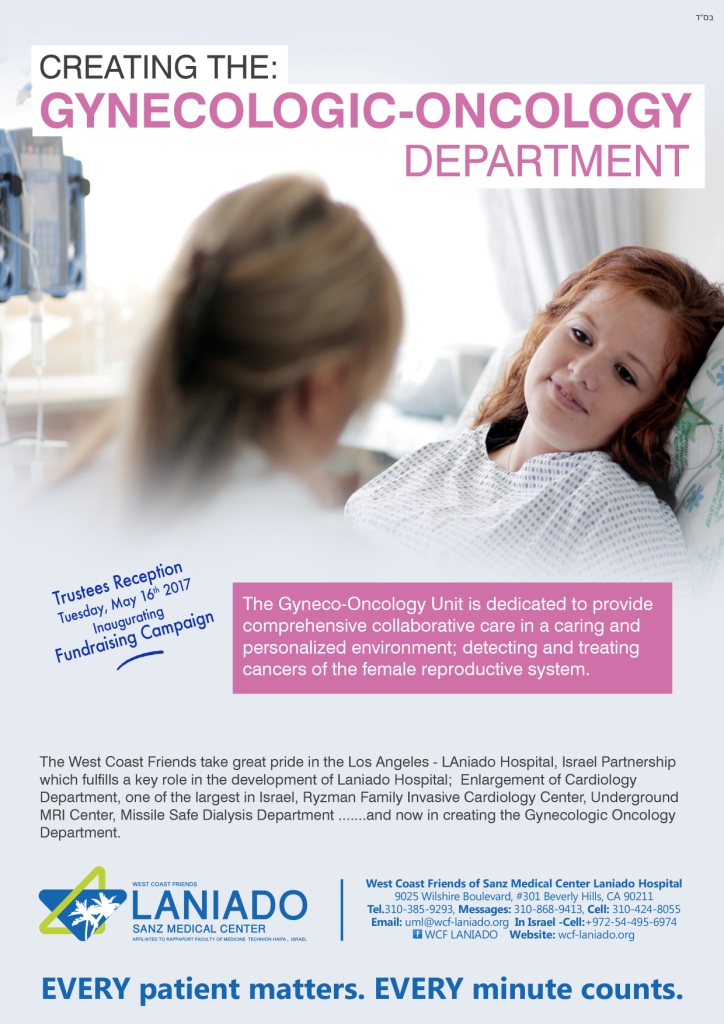 Trustees Reception Steering Committee:
Ilan & Linda Gorodezki- Hosts of Reception
Mazal & Victor Hadad- Chairman of West Coast Friends committee
Gabriella & Sol Goldner- Co-Chairman of Board of Governors
Michael & Sheryl Rosenberg- Members of Boad of Governors
Urie Lieberman- Director of West Coast Friends of Laniado Hosptial



Co-Chairmen of Board of Governors
Sol Teichman, Joe Kornwasser, Sol Goldner
Organizer of Trustees Reception
LANIADO HOSPITAL IN NETANYA, ISRAEL
Laniado Hospital is the 

only

 medical center in the city of Netanya, located between Tel Aviv and Haifa, which serves close to a half million residents.

Laniado Hospital serves as a university hospital teaching facility, affiliated with the Ruth and Bruce Rappaport Medical Faculty at the Technion – Israel Institute of Technology, Haifa.

  An important medical center for the region with almost 700 births per month, 84,000 Emergency Room Referrals and 186,000 hospital admissions per year.

 Due to the unfortunate circumstances forced upon us, Laniado Hospital has acquired world-class expertise in management of mass casualty events. Laniado Hospital treated the victims of the infamous Park Hotel Massacre on Passover Seder night, 15 years ago. To date, Laniado has treated over a thousand injured victims of terrorist atttacks.
Among Laniado Hospital's prestigious medical departments:
One of the

largest

Heart Institutes in Israel, with one of the lowest mortality rates on an International level.

The

First

Comprehensive Diabetes Medical Center in the Middle East.

One of the most

modern

Maternity wards with women coming from the entire country.

Innovative Stem Cell & Hematology Research Centers

The hospital was founded by, Rabbi Yekutiel Yehuda Halberstam ZT"L , the Sanz Klausenberger Grand Rabbi,  a Holocaust survivor and legendary figure, fulfilling his vow made when he was shot by the Nazis on the death march from the Warsaw Ghetto to Dachau. He pledged then and there that if he were to survive he would establish a hospital in Israel.

The hospital functions and abides by the "Nine Founding Principles" articulated by its Founder, ever since Laniado Hospital opened its doors in 1975. Laniado's staff is wholeheartedly committed to nurturing every patient's physical and spiritual well-being. Laniado "heals the world" by treating anyone and everyone who seeks help with outstanding medical professionalism in a spirit of dignity, kindness, equality and compassion.

Laniado Hospital carries out in practice "a message of peace" on an everyday basis and is proud to have both staff and patients made up of Jews, Moslems, Christians and Druse – a veritable rainbow of cultural diversity that embodies the important principle of tolerance every day.

Laniado Hospital prides itself serving as a university teaching hospital affiliated with  the Ruth and Bruce Rappaport  Medical Faculty at the Technion – Israel Institute of Technology, Haifa.

Laniado Hospital played an important and strategic role as a Triage Hospital, handling over a thousand injured during the 2nd Intifada.

Laniado Hospital sees its communal responsibility to share its world expertise in disaster management and preparedness, gained under very unfortunate circumstances and to help create an environment of community preparedness in Israel and in Jewish communities overseas. 
HISTORICAL FACTS and GUIDING PRINCIPLES
Recent Laniado Achievements
Laniado Hospital leads all Israeli Hospitals with the shortest waiting period for efficient & professional treatment and care in the Emergency & Trauma Center of 1.9 hours. The number of patients arriving for treatment at the Emergency Center is 84,000 per year; a number that has been steadily rising over the years. Laniado is also leading with its high level of respect and compassion demonstrated towards patients waiting for emergency care.

Laniado Hospital is ahead of all Israeli hospitals in

carrying out hip fracture surgery for the elderly in the shortest waiting period.

 Israel's Ministry of Health study found that Laniado's Orthopedics Department,

headed by Dr. Claude Pikard, performed hip fracture surgery within 48 hours of hospitalization, 98% of the time

- the highest percentage of any Israeli medical center.

In a recent evaluation by Israel's Ministry of Health, it was found that Laniado's Heart Institute, headed by Dr. Ron Leor Librach, continues to receive foremost ratings. Laniado achieved the score of 100%,

the highest score obtainable

, for their rate of recommending patients to take aspirin following acute myocardial infarction.

Another very significant ranking was the  "Door to Balloon'' time, life saving intervention

done within 90 minutes after arrival at the hospital's doors

. The score of over 80% was achieved at The Zvi and Betty Ryzman Family Invasive Cardiology Center; for treating patients with Acute myocardial infarction (heart attack).

In a recent report, published by the Israel National Breast Cancer Center, which examined all mammography institutes in Israel, it was found that Laniado Hospital's Mammography Institute, headed by Dr. Yosef Deri  is the top service in the Sharon region and one of Israel's leading facilities.

In comparing the mammography results with the findings in cases when surgery was performed, the percentage of false negatives in all categories at Laniado's Mammography Institute was 0%, reflecting the Institute's outstanding detection capability.
West Coast Tidbits
1)      The 1st Trustees Reception is taking place on May 16th, 2017  at the home of Ilan and Linda Gorodezki in Hancock Park. Special Guest Speakers will participate at the event.
2)      The "1st Laniado Hospital Weekend in the Valley community" took place in May 2016 bringing awareness for Laniado Hospital and the need to complete the building of the Underground and Missile Safe Dialysis Center.
3)      The latest "Laniado Hospital Week" in Los Angeles was held in June 2015. Events were held throughout the Los Angeles community and a Panel Discussion on "Community Responsibility – Community Preparedness" was organized for the educational, spiritual and lay leaders of the community. Lydia Lanxner, Coordinator of Disaster Management presented the Israel 5-C Model for Community Security and Preparedness. DVD copies of the presentation were presented.
4)      The largest contingent ever of 8 Pre-Med students from the West Coast participated in the Laniado Hospital Summer Internship Shadow Program, completing its 8th consecutive year. Registration for the Summer Program of 2017 is in high gear.
New Joint
LA

niado Project to complete the building of a Gynecologic – Oncology Department.
"It is most important for the level, dignity and quality of medical care and for saving lives that we move immediately into a new and enlarged department to diagnose and treat cancers of the female reproductive system" says Prof. Shimoni, newly appointed Medical Director at Laniado Hospital.
Earlier Joint Los Angeles- LAniado Israel Projects:
A New Underground and Missile Safe Dialysis Center, the latest in a series of joint LA- Laniado Partnership Projects, enters its final stages of completion. The new center will provide room for 50% more patients than the current facility. Every week, 160 patients will receive their 4 hour long

treatment out of harm's way, in spacious new quarters and with state of the art dialysis machines

.

The MRI Center opened on the 31st of May, 2015; it was completed as a direct result of a fundraising project spearheaded by the West Coast Friends. The MRI Center is located in an underground and missile safe facility and it serves 7,500 people per year. Los Angeles Wall of Donors is going up soon.

Zvi and Bety Ryzman Family Invasive Cardiology Center with a new state of the art Catherization Unit was inaugurated in March 2015; it is another Los Angeles – Laniado Project saving lives on a daily basis 24/7.

Enlargement of the Cardiology Department and Heart Institute to 36 beds, one of the largest Cardiology Departments in Israel- an achievement accomplished with the help of the Los Angeles community answering  the call of Rabbi Elimelech Zvi Halberstam, Grand Rabbi of Sanz Klausenberg during a historic visit to LA in 2009.
 The Sanz Medical Center-Laniado Hospital, Netanya continues to lead a culture of caring and healing in Israel
West Coast Friends of Sanz Medical Center Laniado Hospital
Sol Teichman, Co-Chairman of the Board of Governors
Joseph Kornwasser, Co-Chairman of Board of Governors
Sol Goldner, Co-Chairman of Board of Governors
Board of Governors
Irving Bauman, Stanley Black, Allan Dalfen, Zvi Eilat, Michael Fallas, Walter Feinblum, Jona Goldrich,  Michael Kest, Sol Majer, Ronnie Mayer, Frank Menlo, Alon Miller, Zev Moskovits, Michael and Sheryl Rosenberg,   Zvi Ryzman, and Alan Stern
Rabbinical Board
Rabbi David Adatto, Rabbi Moshe Benzaquen, Rabbi Gershon Bess, Rabbi Zvi Block, Rabbi Asher Brander, Rabbi Joel Burzstyn, Rabbi Pini Dunner, Rabbi David Edelstein, Rabbi Shlomo Einhorn, Rabbi Gabe Elias, Rabbi Eliyahu Fink, Rabbi Amram Gabay, Rabbi Shalom Ginsburg, Rabbi Baruch Gradon, Rabbi Eliezer Gross , Rabbi Avraham Chaim Halberstam, Rabbi Dovid Horowitz, Rabbi Alan Kalinsky, Rabbi Yosef Kanefsky, Rabbi Yaakov Krause, Rabbi Nechemia Langer, Rabbi Yisroel Majeski, Rabbi Yehuda Moses,  Rabbi Elazar Muskin, Rabbi  Dani Levy, Rabbi Dovid Revah, Rabbi Jonathan Rosenberg, Rabbi Aharon Rubenstein, Rabbi Chaim Baruch Rubin, Rabbi Marc Shiffman, Rabbi David Shofet, Rabbi Elchonun Tauber, Rabbi Avrohom Teichman, Rabbi Hershy Ten, Rabbi Kalman Topp, Rabbi Avraham Union, Rabbi Jason Weiner, and Rabbi David Zargari
Medical Board
Dr. Alan Dauer, Dr. Ernie Agatstein, Dr. Nissan Kahen, Dr. Avraham Lebovics, Dr. Robert Levine, Dr. Josh Levy,  Dr. Simcha Mann, Dr. Aman Naziri, Dr. Jonathan Nissanoff, Dr. Mitchell Parver, Dr. Steven Presser, Dr. David Stoll, Dr. Baruch Twersky, Dr. Steven Weinstock, Dr. Harry Weisman, and Dr. Daniel Wohlgelernter
West Coast Friends Committee
Victor Hadad – Chairman
Dr. Ernie Agatstein, Kenny Alter, Bob Blinder, Michael and Michele Boldt, Mikey and Iris Dardashti, Mazal Hadad, Johnny and Miriam Istrin, Avital Itzhaki, Ilan Gorodeski, Edwin and Michelle Grusd, Dr. Nissan Kahen, Yaakov and Sohaila Keypoor, Sioun and Mandana Lavian, Dr. Robert and Agy Levine, Dr. Josh Levy,   Jordan and Vivian Lurie,  Dr. Simcha Mann, Elie and Felice Marciano, Sam and Rivki Mark, Limor Moore,  Dr. Aman and Shery Naziri, Michael and Eva Neuman, Dr. Steven Presser, Michael and Nora Rafi, Morris Rafie, Irving and Linda Rubenstein, Marc and Martine Porter Sazada, Sam and Robbie Swarz, Diana and Yaakov Tarashandegan, Alan Teichman, Isaac and Aviva Tivon, Stanley Treitel, Dr. Baruch Twersky, Dr. Steven and Shelly Weinstock, Dr. Daniel Wohlgelernter and David Zefren
Former Chairman, Board of Governors
Stanley Diller Z''L, 2011
Director
Shlomo Pinkus