Trusted Adults Training: Supporting Young People's Social/Emotional Well
Become a Trusted Adult for Young People
About this event
How can we, as trusted adults, start having difficult conversations and build trust?
Inside/Out Youth Services presents trusted adults training for community members, parents, teachers, educators, and youth agency professionals, this training aims to build new avenues and systems of support between adults and youth.
Gain tools in starting difficult conversations
Learn how to build connections and trusted relationships with youth
Workshop and connect with other community members and parents
Having at least one connection with a trusted adult in a young person's life is the most sure and tested preventive factor in risky behavior. LGBTQ youth are 2-3x more at risk for partaking in dangerous or unhealthy activities, and are more prone to substance abuse and suicidal ideation than their cis and heterosexual peers.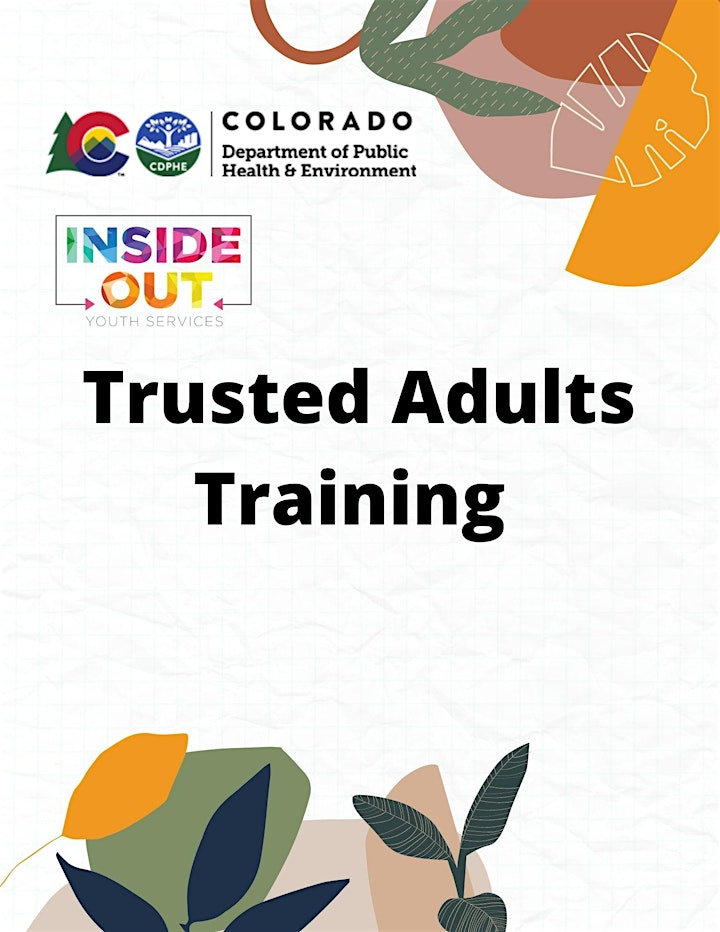 Organizer of Trusted Adults Training: Supporting Young People's Social/Emotional Well
Inside Out Youth Services was established in 1990 and since it's founding is the only non-profit organization in El Paso County that serves lesbian, gay, bisexual, transgender, intersex and questioning youth. We provide a safe accepting space for young adults between 13-22 years of age. All of our groups and services are provided free of charge with the hope that any aid we provide will further the happiness and health of LGBTQ+ youth in the Colorado Springs area.