A fireside chat with Melody Wilding, Author of "TRUST YOURSELF: Stop Overthinking and Channel Your Emotions for Success at Work "
About this event
Melody Wilding, LMSW, is an executive coach and human behavior expert who teaches graduate-level human behavior and psychology at the Silberman School of Social Work at Hunter College in New York.
Wilding draws on decades of research and client work to examine the intersection of sensitivity and achievement in the workplace and offer neuroscience-based strategies to help what Melody calls "Sensitive Strivers" – empathetic, driven individuals—break free from stress, perfectionism, and self-doubt to achieve confidence, overcome imposter syndrome, speak and act with assertiveness, build resilience, and find the confidence to work and lead effectively.
She will cover:
• Avoiding burnout—how to set boundaries, break your work addiction and manage emotions while juggling work and life
• Overcoming imposter syndrome—how to tame self-sabotage, and cultivate self-confidence in the workplace, stop overthinking and make more effective decisions.
• Stop overthinking everything—how to make smarter, more effective decisions faster, and trust your gut
• Navigating stressful workplace situations—how to manage difficult conversations around getting + giing feedback or criticism, dealing with a difficult co-worker, or managing up
• Managing your emotions at work – why your emotions are an asset and how to channel them into a competitive advantage in the future of work
OUR SPECIAL GUEST
Melody Wilding,LMSW
Melody Wilding is an executive and leadership coach for smart, sensitive high-achievers who are tired of getting in their own way.
Through her private one-on-one coaching program, talks, small-group workshops, and articles, she's here to help you break free from self-doubt and overwhelm, master your emotions, and use your sensitivity as the superpower that it is.
Recently named one of Business Insider's "Most Innovative Coaches", Melody coined the groundbreaking idea of "sensitive striving." She has helped CEOs, leaders, and top-performers at the world's most successful companies including Google, Facebook, JP Morgan, Verizon, and more. Her work has been featured in The New York Times, The Oprah Magazine, NBC News, and dozens of other high-profile publications.
Melody is a Sensitive Striver herself, a licensed social worker with a Masters degree from Columbia University, and a former researcher at Rutgers University. She is a professor of Human Behavior at Hunter College and is a contributor to Harvard Business Review, Forbes, and Business Insider.
When she's not helping professionals thrive at the workplace, you'll find Melody listening to podcasts and geeking out over all things productivity, habits, and psychology.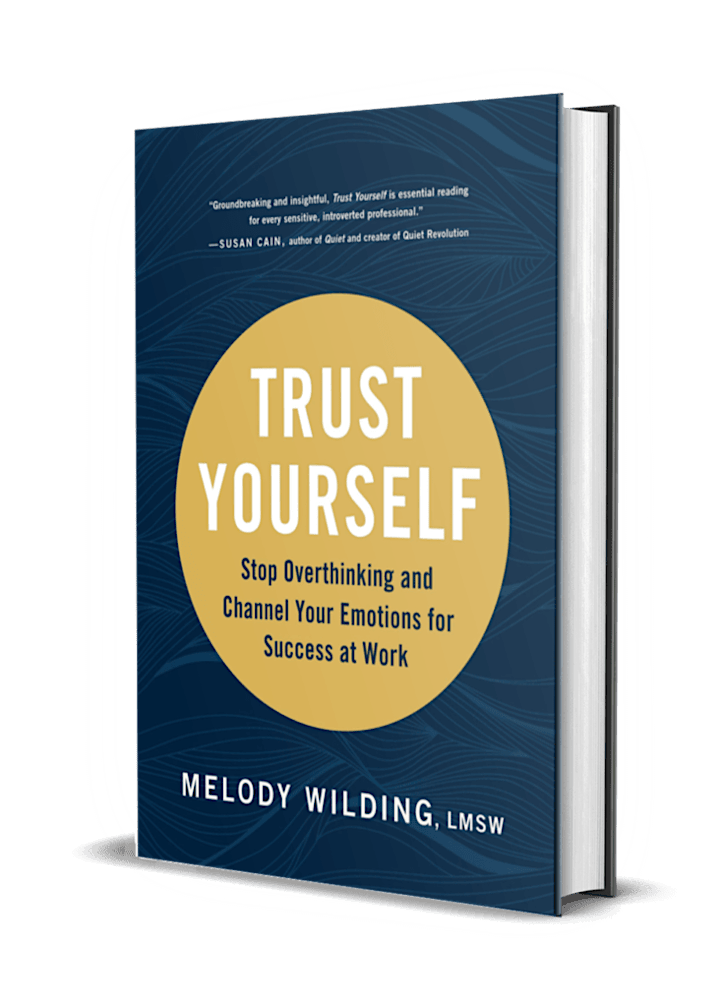 The Nasdaq Entrepreneurial Center is a 501c(3) public charity whose mission it is to make entrepreneurship accessible to all. We deliver world-class resources and mentoring to enable every entrepreneur across the globe to realize their maximum potential. Please join us and make your gift to ensure these transformative programs may continue to reach the underserved.