A Pop-Up Dinner Concept by Danny Wilson, hosted at everyone's favorite dive bar under the bridge.
About this event
A Dinner Concept by Danny Wilson
Four courses, Four cocktails, one simple question. Do you trust the chef? Guests choose from 2 ingredient options for each course and trust that what comes out of the kitchen will be life changing.
Inspired by our friends at 13th Gate, we bring you a night of terror and uncertainty, of gluttony and wrath and most importantly, deliciously decadent food and cocktails that'll make your hair stand up.
App
Angels vs. Demons
Soup/Salad
Children of the Corn vs. Silence of the Lamb
Entree
Black vs. Orange
Dessert
Candyman vs. Pumpkinhead
Seating will stop at 6:20. First Course at 6:30. No exceptions.
See you there!
Follow your heart, but trust your gut.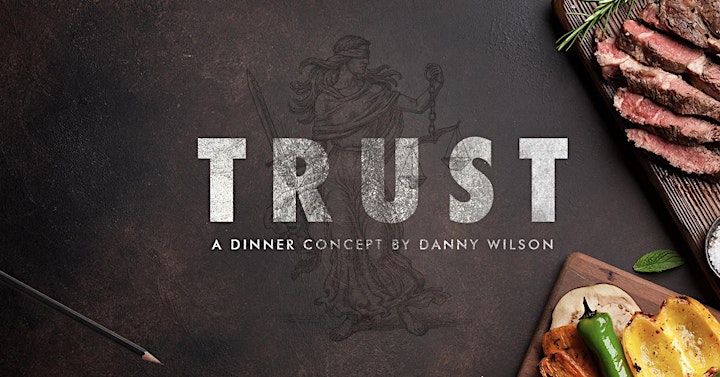 Organizer of Trust Pop-up Dinner Ep. 7