A Pop-Up Dinner Concept by Danny Wilson, hosted at everyone's favorite dive bar under the bridge.
About this event
A Dinner Concept by Danny Wilson
Four courses, Four cocktails, one simple question. Do you trust the chef? Guests choose from 2 ingredient options for each course and trust that what comes out of the kitchen will be life changing.
Heeey you guuuuuys! We've got another rad menu comin' atcha inspired by the decade that gave us the best and worst movies of all time. For those of you saying 'The last one was 80s bands and now you're doing 80s movies? Surely y'all have other ideas.' We love the 80s, and don't call me Shirley.
App.
Scarface vs. The Untouchables
Salad
Big vs. Honey, I Shrunk the Kids
Entree
Wall Street vs. Trading Places
Dessert
Sixteen Candles vs. Tootsie
$60
Trusting the chef is Risky Business.
Seating will stop at 6:20. First Course at 6:30. No exceptions.
See you there!
Follow your heart, but trust your gut.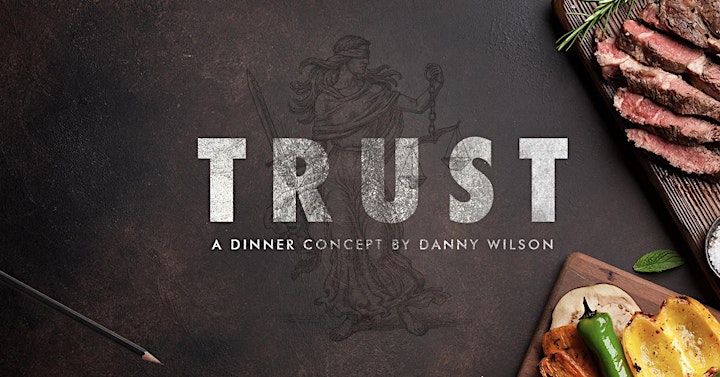 Organizer of Trust Pop-up Dinner Ep. 6