Trust-Based Relational Intervention- Provo Parents

Friday, February 24, 2017 from 9:00 AM to 3:00 PM (MST)
Event Details
Trust-Based Relational Intervention



What is it?
TBRI® is an attachment-based, trauma-informed intervention that is designed to meet the complex needs of vulnerable children. TBRI® uses Empowering Principles to address physical needs, Connecting Principles for attachment needs, and Correcting Principles to disarm fear-based behaviors. While the intervention is based on years of attachment, sensory processing, and neuroscience research, the heartbeat of TBRI® is connection.
"When you connect to the heart of a child, everything is possible."
– Dr. Karyn Purvis
Who is it for and who should use it?
TBRI® is designed for children from "hard places" such as abuse, neglect, and/or trauma. Because of their histories, it is often difficult for these children to trust the loving adults in their lives, which often results in perplexing behaviors. TBRI® offers practical tools for parents, caregivers, teachers, or anyone who works with children, to see the "whole child" in their care and help that child reach his highest potential.
Why use it?
Because of their histories, children from hard places have changes in their bodies, brains, behaviors, and belief systems. While a variety of parenting strategies may be successful in typical circumstances, children from hard places need caregiving that meets their unique needs and addresses the whole child.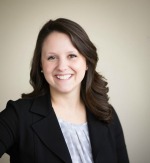 Liesl Einerson, LCSW
Liesl Einerson, LCSW works as the Program Coordinator for the Children's Service Society. Liels has her Masters of Social Worker from UNC Chapel Hill and is a Licensed Clinical Social Worker in the State of Utah. She has worked extensively with birthparents, adoptees, and adoptive parents. She has worked as a post adoption therapist and has facilitated adoption education and support groups. She is a transracial adoptive sister and has experience with foster care, open adoption, special needs, international, transracial, and kinship adoption. Liels has a certificate in advanced therapy with foster and adoptive families and is a certified in Trust Based Relational Therapy by Dr. Karyn Purvis of The Connected Child.  She has a passion for working with all who are touched by adoption.
Price:       March 10th 
March 9th Satellite locations: Roosevelt - Ephraim - Moab - Blanding
Ogden:          March 24th
 Lunch will be provided.

Registration is required by February 15, 2017
4.5 CEU's Available - Lunch Provided
Questions contact:
Rachel Jones: 801-368-5137
Peter Johansson: 801-368-3236
Danielle Blauer: 801-874-6011
When & Where

doTerra Global Headquarters

389 South 1300 West
Pleasant Grove, Utah 84062


Friday, February 24, 2017 from 9:00 AM to 3:00 PM (MST)
Add to my calendar
Organizer
The Adoption Exchange
The Adoption Exchange connects children who wait in foster care & families who adopt.  We offer support for adoptive families throughout their journey to adopt; from the beginning of the process, well beyond finalization.
Trust-Based Relational Intervention- Provo Parents