Description
Compassionately and Competently Serving Children and Youth from Hard Places.
Join us for this faith-informed, trauma-informed training to help foster and adoptive parents compassionately and competently care for children and youth impacted by trauma. Over eight weeks, we will work to better understand the needs of children from hard places, to see the "whole child" in our care, and learn practical tools to help us maximize the potential for that child's hope and healing. Registration is $75 per individual or $100 per couple plus ticketing fees. Scholarships are available for those who need assistance with the registration fee.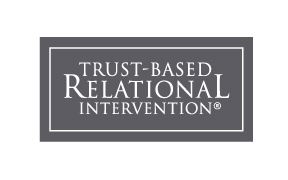 Trust-Based Relational Intervention® is developed from the work of Dr. Karyn Purvis and Dr. Davis Cross through the Karyn Purvis Institute of Child Development at Texas Christian University. TBRI® is an attachment-based, trauma-informed intervention that is designed to meet the complex needs of vulnerable children.
The training will be facilitated by Jonathan Reid and Mike Brown of Fostering Hope New England, an organization that helps churches care for children and families impacted by foster care. Practitioners in the trauma-informed Trust-Based Relational Intervention (TBRI) and Trauma Competent Caregiver (TCC) care models, Jonathan and Mike speak honestly as they continue to learn and apply these principles not only in their training but also in their homes as foster and adoptive fathers.
---

FAQ's:
When Will the Trainings Be?

Classes will be held eight Tuesday evenings beginning January 14th from 6:30 PM - 9:30 PM. The class will NOT meet on February 18th. The eight dates of the class are... January 14th, January 21st, January 28th, February 4th, February 11th, February 25th, March 3rd, and March 10th.
What if I Can Only Make Some Classes?

As all eight classes build on each other, we recommend you register only if you plan on attending the full eight-week course (of course we understand that emergencies may arise, but plan to attend all eight classes to maximize the benefit of this course).
How Much Does It Cost?
Registration is $75 for an individual and $100 for a couple. This fee is significantly below the actual cost of the training per person. We are able to offer the class at a reduced rate thanks to generous families/individuals who have taken the class and found it so valuable that they wanted to make it accessible for others. If you find the training helpful and would like to "pay it forward" by sponsoring future classes, you will have the opportunity as well.
What if I Can't Afford the Registration Fee?
Our desire is for the training to be available and accessible to every foster and adoptive caregiver. If you are unable to afford the registration, scholarships are available. Contact us at info@fosteringhope.org.
How Big Is the Class?
The class will be limited to 30 participants. To participate, you must be a foster or adoptive parent.
We're Married, Can Just One of Us Attend?
We strongly encourage married couples to attend together as you will be working together to apply these principles within your home.

Will You Provide Childcare?
Sorry. We are unable to provide childcare for this event.
---

Fostering Hope New England partners with Hope Community Church to provide this free resource to help equip foster/adoptive parents as they care for children from hard places.
Hope Community Church is a non-denominational, Christian Church established in Newburyport, MA in 1805! While a lot has changed since then, at Hope Community, you will discover people from many different backgrounds who are on a spiritual journey together. Hope has a vibrant commitment to serving their local foster care community and is a Catalyst Partner with Fostering Hope New England. As a Catalyst Partner, Hope provides key leadership to the Fostering Hope Merrimack Valley network of churches that are working together to care for children and families in their region who are impacted by foster care.