Description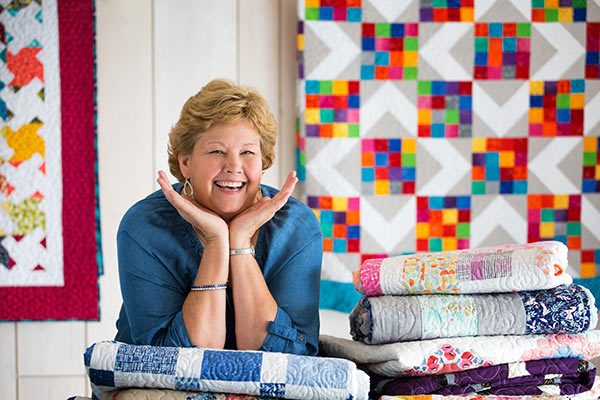 Here's your chance to meet YouTube quilting "sewlebrity" Jenny Doan of the Missouri Star Quilt Company! She's the smiling face behind the chicken that quacks! Jenny stitches together simplified quilts full of joy, love, and laughter in her tutorials. YouTube videos became the perfect way for Jenny to share her rich experience with the world, combining her love of teaching and experience as a former costume designer. With over 600 easy-to-follow videos and 140 million views to date, she has sparked enthusiasm for quilting and warmed her viewer's hearts across the globe. All because of online quilting tutorials, Hamilton, Missouri has become a quilter's paradise, attracting visitors from near and far. With the help of Jenny's husband, her 7 children, and 21 grandchildren, this small family business has grown to include an entire community!
At this special lecture and signing, you will learn Jenny's favorite ways to make half square triangles. Then she will fill your mind with ideas for how to make amazing quilts using half square triangles. The possibilities are endless!
After the trunk show, stick around for a meet and greet with Jenny. She can't wait to meet you!