About this Event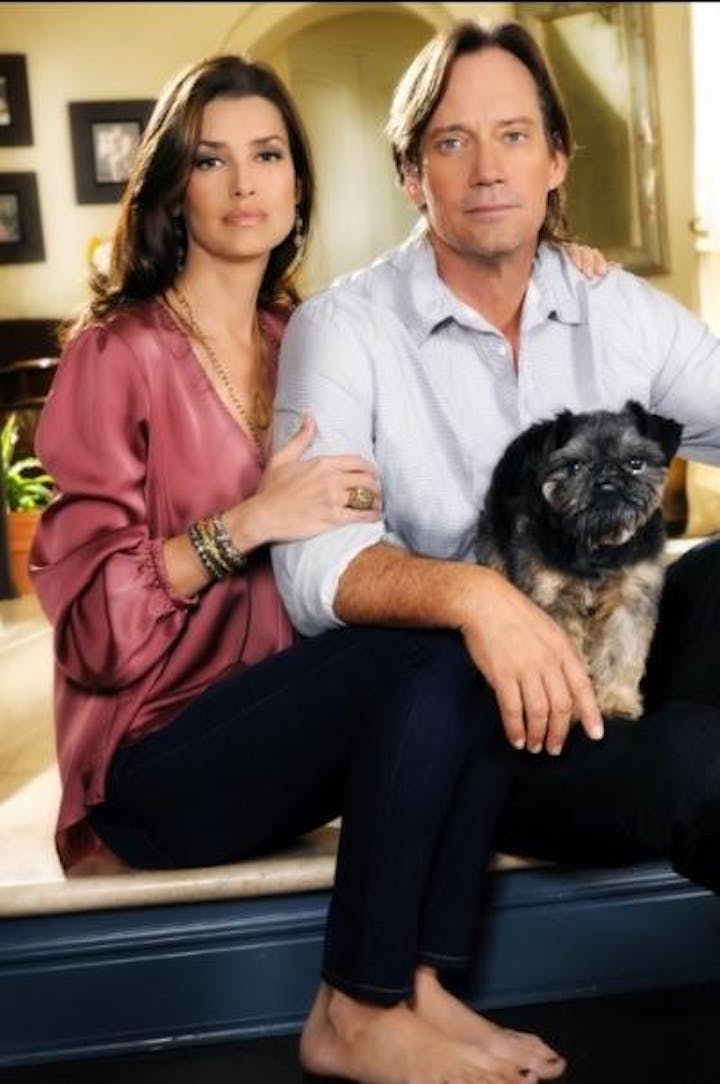 JOIN US FOR OUR NEXT MEETING ON MONDAY, NOVEMBER 11 AT 7:00 PM! Conservative Hollywood Celebrities and Film Stars Sam and Kevin Sorbo will be our speakers! Come out and be a part of the largest Trump Club in the nation! Join nearly TWO thousand President Donald Trump supporters!  
SAM AND KEVIN SORBO
Two decades ago, Kevin Sorbo was busy slaying dragons as the star of Hercules: The Legendary Journeys. The popular Greek mythology TV series ran for six seasons from 1993 to 1999 and gained a cult following around the world. The series Andromeda followed and ran from 2000-2005.  Andromeda debuted as the number one, hour-long show in first run syndication and remained at number one for its entire run from 2000-2005. Ken Sorbo has appeared in 64 movies since then!
Sorbo's wife Sam (then known as Sam Jenkins) also played on the show, cast as the beautiful Serena, a mortalized Golden Hind who captured Hercules' broken heart. That happened in real life, too: The actors met on set while shooting Hercules and knew "right away" that they were in love. It helped that both were conservatives and Christians and that Sam found Kevin a "normal nice guy" instead of the big-ego stud she had expected. When Sam found out that Kevin was a conservative also, she thought, "Oh good, he's not insane." Six months after they met, Kevin proposed. They wedded in 1998 at a tiny chapel in Los Angeles.
The Sorbos are a rare pair in Hollywood: They're conservative evangelical Christians in an industry that swings far to the left—and they're willing to voice their opinions at a politically fraught time when the few conservatives remaining in Hollywood feel pressured to hide in the closet, fearful of being blacklisted.
During the 2016 presidential election, for example, Kevin Sorbo received public backlash for supporting Donald Trump and saying Jesus would have voted for Trump!" Meanwhile, Sam hosted a nationally syndicated radio show, The Sam Sorbo Show, for almost four years, talking about religion and politics. The Sorbos are also vocal advocates of homeschooling, and Sam published a hard-hitting book criticizing the liberal agenda within government-run education. Sam continues today with a regular radio show on Mojo Radio.
Kevin Sorbo is All In For Trump! Join us on Monday, November 11, 7:00 PM to hear the Sorbos tell their story!
We will have available for purchase at this meeting the the recently published book by Kevin Sorbo, True Strength. Mr. Sorbo will be personally autographing the book and a photo opportunity for book purchasers is included! Additionally, a number of Sorbo faith movie DVD's will be available as well including, God's Not Dead, What If, Abel's Field, and Let There Be Light.
************************************************************************************************
If you would like to make a contribution to Club 45 USA, we encourage you to consider our VIP SEATING offer.  These seats are available for this month's meeting for a $20.00 donation per seat.  The VIP section is in the first six rows in front of the podium.
HOWEVER, GENERAL ADMISSION TO CLUB MEETINGS  CONTINUES TO BE FREE! RSVP FOR YOUR CHOICE NOW! 
PLEASE DO NOT CONTACT PALM BEACH KENNEL CLUB REGARDING THIS EVENT!  IF YOU HAVE ANY QUESTIONS REGARDING THIS EVENT, SIMPLY EMAIL TC45PBC@OUTLOOK.COM AND WE WILL QUICKLY RESPOND TO YOUR QUESTION!
The location of the Palm Beach Kennel Club is:
1111 North Congress Ave.
West Palm Beach, FL  33409
Directions:  From I-95, take Belvedere Rd. (Exit 69), then proceed west one mile to North Congress Avenue.  The Kennel Club is at the corner of Belvedere and N. Congress.We look forward to seeing you at the next meeting. Parking is free, but the Kennel Club also offers a $2 preferred lot and $5 valet service. 
No one will be allowed in the building before 6PM, STRICTLY ENFORCED!