True Sisterhood Womens & Leaders Fellowship with Guest Speaker Dr. Peggy Sc...
Description
We are starting at 10:00a on the 11th. Only for the month of June. Registration required.
Ladies you are invited and strongly encouraged to get here!
Dr Peggy Scott will be with us for one day only!!

True Sisterhood Womens & Leaders Fellowship
present
"Advancing the Kingdom, Moving Forward" Deut 1:6-8

My God, My God!! You don't want to miss the dynmic ministry of Dr. Peggy Scott from Hampton Road, Virginia!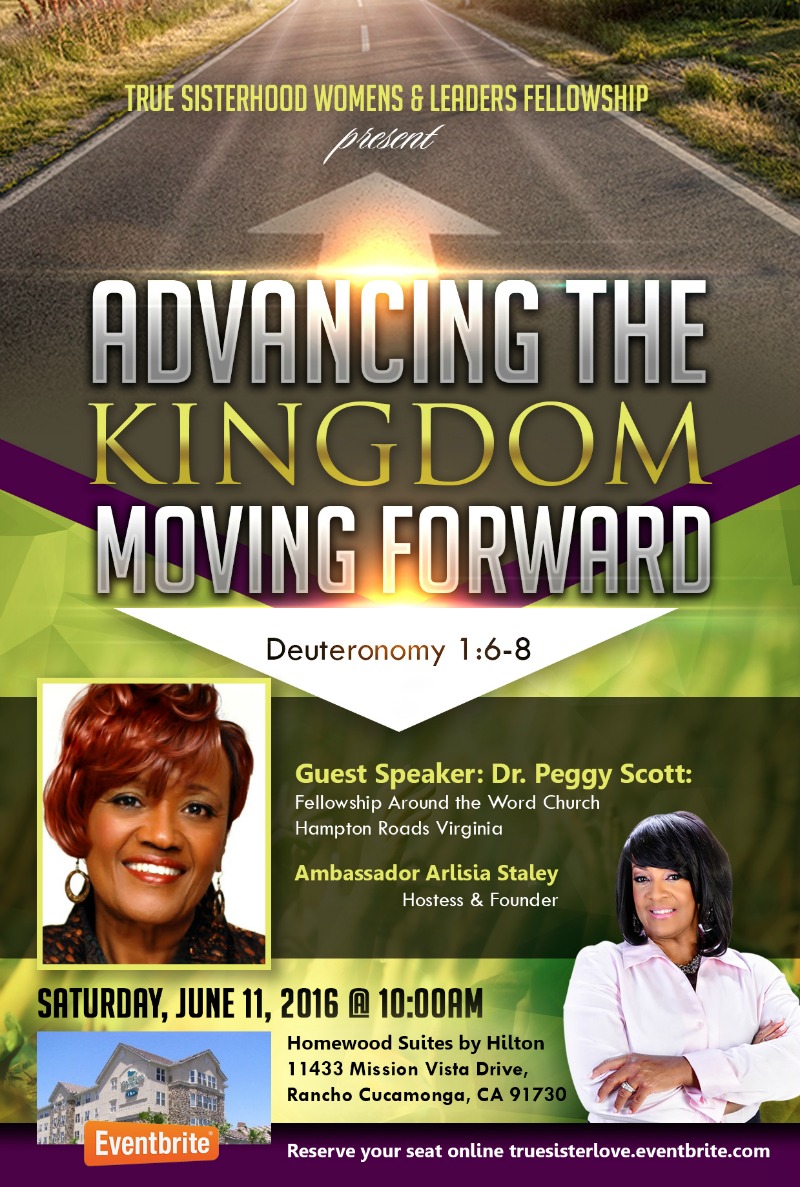 Sister to the late Dr. Carolyn Harrell, Apostle Peggy Scott is the founding pastor of Fellowship Around the World Church in the Hampton Roads, Virginia area, and presently serves as the apostolic overseer of FAWC, as aell as several churches, ministries and five-fold leaders. She is founder of Peggy Scott Ministries, an apostolic and prophetic network of churches and ministries, co-laborong to advance the Kingdom of God.

If you are within 1,000 miles of Rancho Cucamonga, CA., make it here by plane, train, bus, or automoblie. GOD has pre ordained this moment in time, just for us!!

Please register your guest in their name, it will save us time at the registration table!! Thank you~
Date and Time
Location
Homewood Suites by Hilton Ontario-Rancho Cucamonga
11433 Mission Vista Drive
Rancho Cucamonga, CA 91730