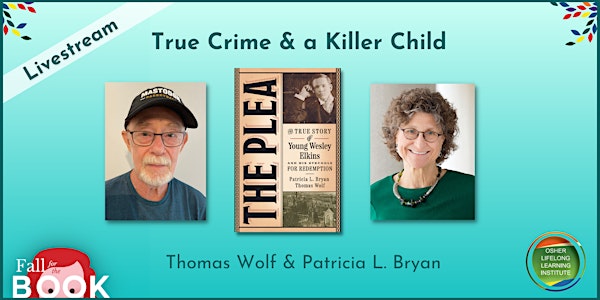 True Crime and a Killer Child
Join this free livestream to learn the true crime tale that shook a small Iowa town.
About this event
In the historical true crime tale The Plea: The True Story of Young Wesley Elkins and His Struggle for Redemption, Thomas Wolf and Patricia L. Bryan explore the captivating case of an eleven year old murderer in Iowa in 1889. Author Harold Schecter says, "it will captivate both American history buffs and fans of true crime." Sponsored by the Osher Lifelong Learning Institute.
Reserve your free tickets to this livestream and get the Zoom link in your inbox the day of the event. This conversation is part of the Fall for the Book Festival, which runs from October 12-15. View the full lineup at fallforthebook.org/schedule.