Description
Our vision is to engage the goods
movement owners, operators and
logistics centers to introduce them to
compressed natural gas (and LNG and
RNG) as a transportation fuel, and to
identify projects to help generate sales
and incentive applications. You will
have the opportunity to network with
business owners, fleet managers, local
agencies, developers, and learn about
the 2019 San Joaquin Valley Natural
Gas Partnership activities!
Organizer of Trucking with Clean Fuels Conference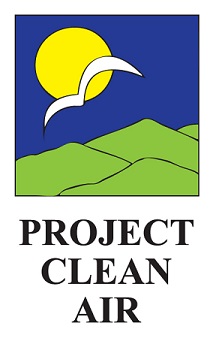 Project Clean Air, Inc. (PCA) is a 501(c)(3) non profit that strives to enhance the community by improving air quality through education and collective action throughout the San Joaquin Valley and Eastern Kern County. Since its inception in 1991, PCA has been to work with residents, local businesses and public agencies to seek solutions to improving air quality and educating people about the connection between poor air quality and increased respiratory and heart health problems. We seek to develop cooperative joint ventures that will help businesses and member agencies meet challenges in a cost-effective manner.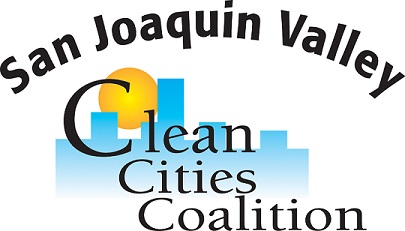 Since 2002, PCA has served as the umbrella nonprofit for the San Joaquin Valley Clean Cities Coalition (SJVCCC). The U.S. Department of Energy's Clean Cities program advances the nation's economic, environmental, and energy security by supporting local actions to cut petroleum use in transportation. This program is designed to encourage the use of alternative fuel vehicles (AFVs), hybrid, and electric vehicles and their supporting infrastructure throughout the nation. The SJVCCC covers the Counties of: Kern, Kings, Tulare, Fresno, Madera, Merced, Mariposa, Stanislaus, and San Joaquin.

The San Joaquin Valley Electric Vehicle Partnership (SJVEVP) is a business-led regional collaborative that promotes the expansion of electric vehicles in the San Joaquin Valley region of California. Since our launch in 2014, nearly 50 businesses and 40 public and non-profit organizations have been working together to address top priorities to expand electric vehicles in the San Joaquin Valley: charging infrastructure, market development and talent.  Our members include automakers, EV dealers, EV charging infrastructure companies, public agencies, school districts and businesses interested in installing charging infrastructure.
The San Joaquin Natural Gas Partnership (SJVNGP) is an alliance of air quality, transportation and energy agencies, vehicle and engine manufacturers, fuel providers, transit and refuse hauler associations, and other stakeholders interested in increasing and strengthening the deployment of low-emission natural gas vehicles throughout California's Central Valley.