TRSNS: Beyond "Goodnight Moon"...Choosing Great Read-a-Loud Books
Description
Reading to our children is an important part of their development. But which books should we read? It can be overwhelming to find quality selections from the thousands of children's books published each year.
TRS Librarian Susan Kusel's presentation aims to give you a place to start in selecting great books beyond the ones with which you are familiar.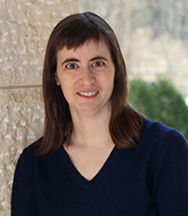 Susan Kusel is the children's book buyer and selector for [words] bookstore in Maplewood, New Jersey and the owner of Dream On Books, a book consulting company. She has served on numerous award committees, including the 2015 Caldecott Medal selection committee, and is the past chair of the Sydney Taylor Book Award committee. Her debut picture book The Passover Guest will be published in Spring 2020 with Neal Porter Books/Holiday House.