Ticket availability is limited for social distancing measures. Audience size is limited.
About this Event
Due to ongoing capacity restrictions, we kindly request that you purchase tickets in specific areas according to your group size. We reserve the right to move your reservation if it does not match the seating group size. This will help us ensure that our venue remains viable for the foreseeable future. For individuals or groups larger than 4, please call us at 302.684.3038 and our box-office staff would be happy to assist you.
Celebrate 40 Years of Songwriting with Grammy-nominated Trout Fishing in America!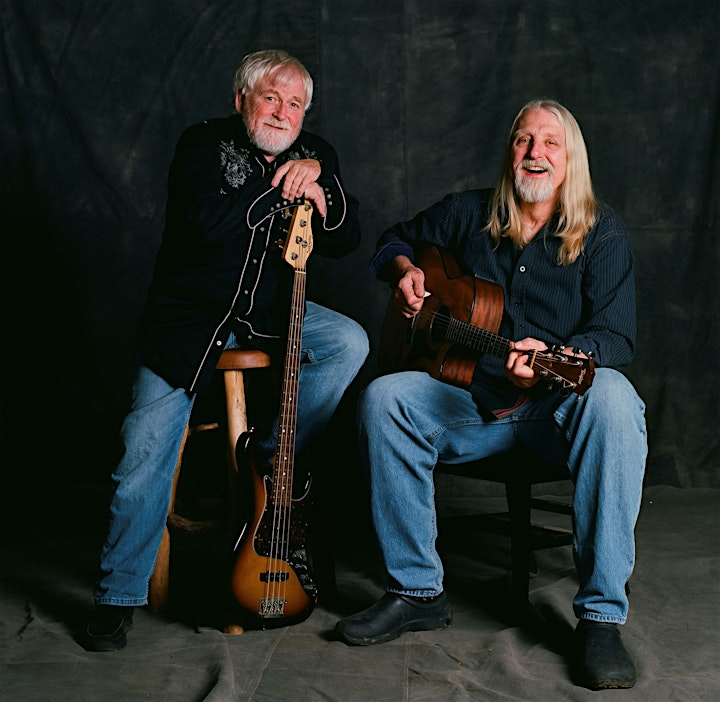 Four time Grammy-nominated duo is coming to the historic Milton Theatre!
About Trout Fishing in America
Website | Facebook | YouTube | Instagram
Keith Grimwood and Ezra Idlet formed Trout Fishing in America in 1979 as a means of survival. As a part of the Texas-based five-piece band St. Elmo's Fire, they traveled to California to be discovered and signed by a major record label. When no such opportunity arose, and the promising tour dissolved, Keith and Ezra peeled off from their bandmates to fend for themselves. Busking on the streets of Santa Cruz with an acoustic guitar, and an upright bass, the pair quickly learned that engaging listeners instantly was the only path towards dollars and coins in the open guitar case. When entry in a music contest required them to have a name for their new band, they chose Trout Fishing in America as an homage to Keith's love of writer Richard Brautigan and Ezra's love of fishing.
Drawing inspiration from childhoods spent listening to top-40 AM radio, the two songwriters seasoned their music with stylings from rock and roll, blues, folk, country, bluegrass, funk, Latin, and reggae…whatever sound would best bring out the flavor of the lyrics they wrote. From the beginning, they were a song writing team with Keith primarily being the lyrical generator while Ezra developed the music. Their collaborative natures allowed them to edit each other's contributions without egos clashing. They were nominated for Grammy awards in 2001, 2004, 2006, and 2008.
At the forty-year mark, these two friends continue writing songs and performing. Ezra has added an electric banjo and an electric bouzouki to his stage instruments. Keith has added the fiddle. It is not unusual for three or four generations of a family to show up at a Trout performance and this is a point of pride for both Keith and Ezra. It may still be impossible to tell you what kind of music Trout plays, but after attending a show, you'll know exactly what you've witnessed: two guys who still love what they do and are excited to share it with you.

The Milton Theatre is "COVID-19 Customer Protection Standards Certified" by the Delaware Division of Small Business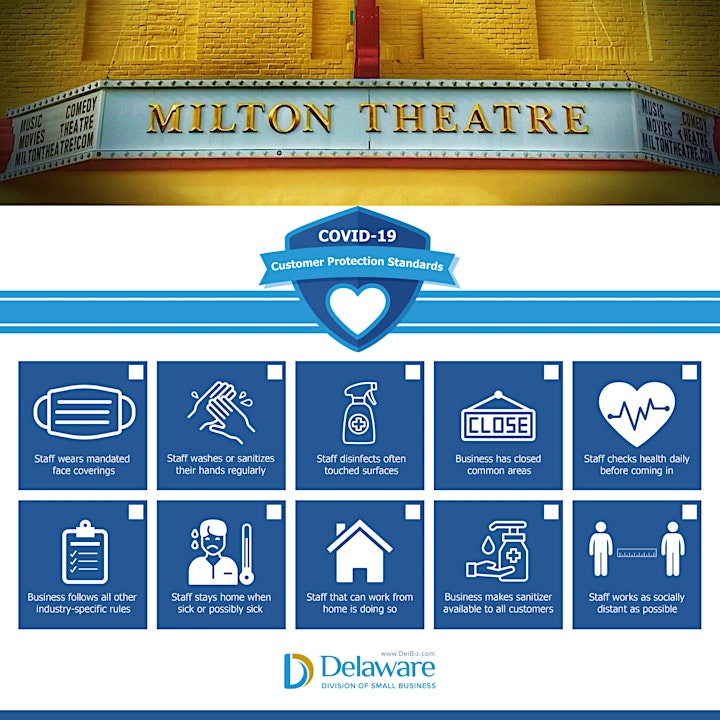 About the Milton Theatre
Official Website | Facebook | Twitter | Instagram
The historic Milton Theatre is a uniquely diverse venue where you will find the best local, regional, national, and international talent. Free municipal and on-street parking are available. Full bar and light food options available. This facility is fully accessible.