Description
Join us for an memorable Troubadour Bluegrass Concert with Billy Dean!
Billy Dean is one of the most popular songwriters and guitarists in the nation. His big hits include Somewhere in my Broken Heart, If There Hadn't Been You, I Miss Billy the Kid and many more.
Music sample: https://youtu.be/cer30ehKMn0
Dinner begins at 6pm in the Grand Ballroom with social seating. The concert starts at 7:30pm.
Concert Only Ticket: $35.
Dinner & Reserved Seating Concert Ticket: $95
MENU
Seasonal Castle Salad
Rolls and Butter
Seasonal Vegetable
Roasted Potatoes
Grilled Flank Steak
Roasted Chicken
Seasonal Bread Pudding
If you have dietary restrictions, we are happy to let you know which foods you can safely eat. Please email Mary@thekentuckycastle.com.
Menu subject to change.
For a Dinner Ticket with Reserved Seating, the chef's table will open at 6PM and close at 6:45PM; these concert seats will be reserved. If you would like to be seated with another party for dinner, please email Mary@thekentuckycastle.com.
The Kentucky Castle sells tickets to special events only on Eventbrite. If guests purchase tickets through another source, they may not be valid.
This event is located in the Greenhouse. The interior of the Castle is limited to guests with Hotel reservations, Restaurant reservations, and Dinner tickets for the Ballroom. For guests that may enjoy a tour of the Castle, our doors are open to serve guests during the times available in this link. https://www.thekentuckycastle.com/tours.
Concert doors open at 6:30PM. Concert begins at 7:30PM.
If you'd like to reserve a room at our Castle Hotel, please call (859) 256-0322 or visit https://www.bookonthenet.net/east/premium/eresmain.aspx?id=9G53JR2%2fnywlpIdWgZyVITmeoZgW8bmYWEiEDFZ5%2fc8%3d#/search
Artist Bio: Born in the small town of Quincy, Florida, Billy Dean started his music career at the age of eight, singing with his father's band, the Country Rocks. After touring the Gulf Coast circuit in his late teens and early twenties, Billy's first big break came in 1988 when he won Best Male Vocalist on Star Search, hosted by Ed McMahon. His success on the show led to signing with Columbia Records and the release of his debut album Young Man in 1990. Buoyed by the singles "Only Here for a Little While" and "Somewhere in My Broken Heart," Young Man became Billy's first of many Gold records.
His second and third albums, Billy Dean and Fire in the Dark, were also certified as Gold Records and featured the Billboard-charting singles, "You Don't Count the Cost," "Only the Wind," "Billy the Kid," "If There Hadn't Been You," "Tryin' to Find a Fire in the Dark," "I Wanna Take Care of You," "I'm Not Built That Way" and more.
Over the course of his 25+ year career, Billy has released 11 albums and has been recognized with several awards and nominations. In 1992, he was nominated for a Grammy for Song of the Year for "Somewhere in My Broken Heart," which went on to win Song of the Year at the American Country Music Awards. That same year, Billy was named Top New Male Vocalist of the Year at the Academy of Country Music awards and nominated by the Country Music Association for the Horizon Award. Four years later, Billy won a Grammy for Amazing Grace, A Country Tribute to Gospel, an album featuring Martina McBride, Allison Krauss, the Charlie Daniels Band and others. In 2017, Billy was inducted as a member of the Florida Artist Hall of Fame.
A modern-day American Troubadour, Billy Dean has performed and toured with some of the industry's biggest country music stars including the Judds, Kenny Rogers, Clint Black, Alan Jackson, Wynonna Judd and others.
After making a home in Nashville for decades, Billy has returned to his Florida roots and now lives in Quincy with his wife, Stephanie. Billy continues to perform and write – doing what he does best – telling the stories that have become the soundtrack of our lives. http://www.billydean.com/videos.html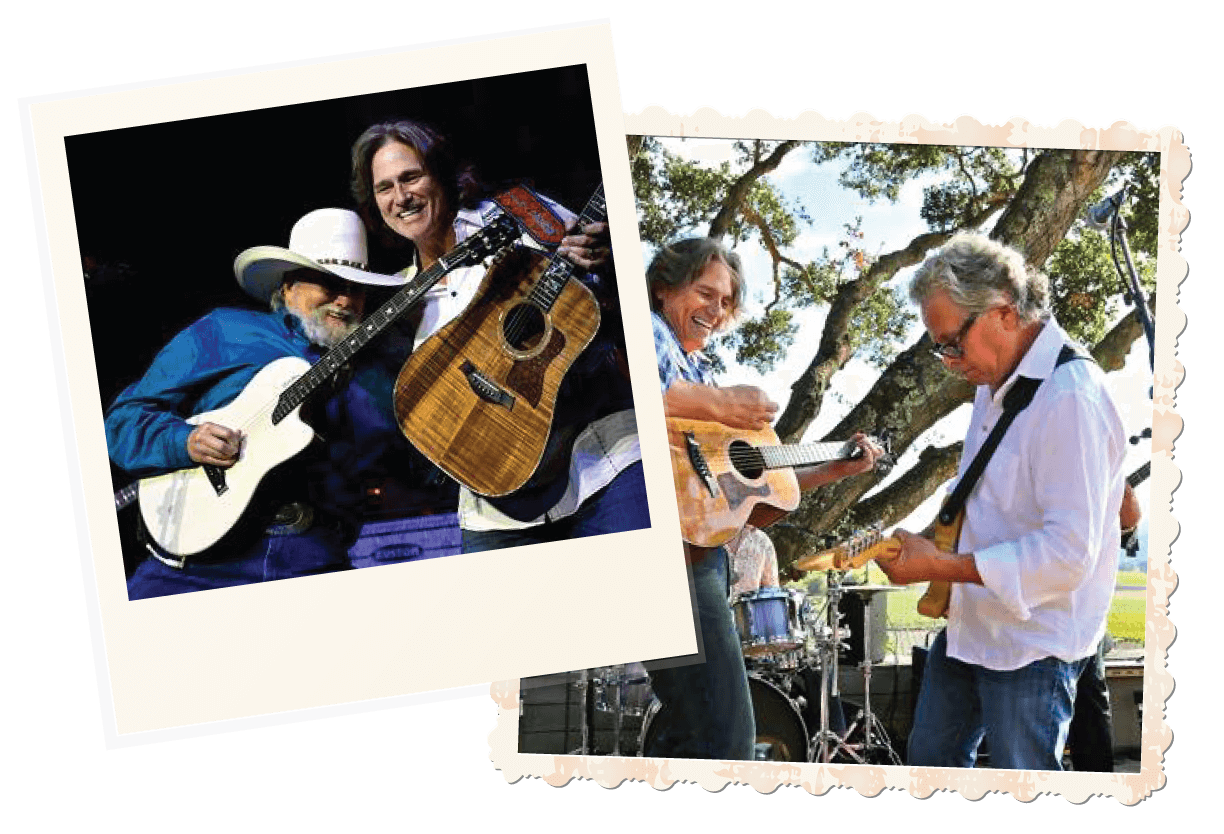 Performers
Date and Time
Location
Refund Policy