Description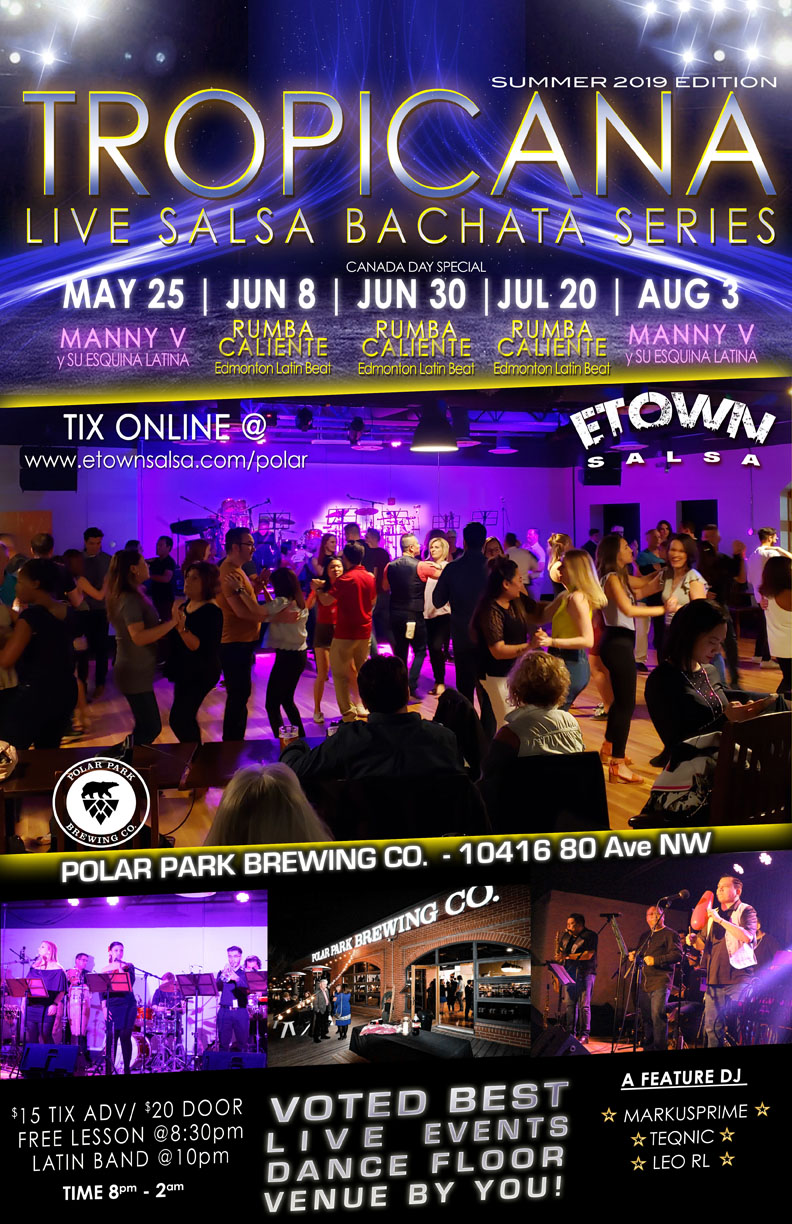 Aventura was our Winter 2019 edition of the ever popular Live Salsa Bachata Series introduced new for 2019 and only because you all wanted more, we bring it BACK!! This time its called TROPICANA Live Salsa Bachata Series Summer 2019 edition. This will feature 2 Latin bands namely Manny Valencia y Su Esquina Latina and Remo Priolo's Rumba Caliente! In addition, each night will also feature 1 DJ to play a mix of Salsa, Bachata and Kizomba music. Doors open at 8pm and the night will start off @ 8:30pm with a beginner to intermediate lesson in Salsa & Bachata! Band will start at 10pm. This is a great date night and even better for singles where you will see many immersed in the Latin dance culture of asking others to dance.
After talking to many of you, you loved the venue for its combination of central location, amazing hardwood floor, cool ambiance, and size of dance floor. Polar Park is not only located in the heart of nightlife central but its very convenient for many that already live near the brewery. Its also a beautiful venue that has a 2nd floor LIVE EVENT section of the building that is 5000 sq ft with a full stage for bands, lighting and state of the art sound system designed for LIVE Events!
Not only is it great for LIVE events, but for dancers, its a DREAM! Full hardwood floor that has everyone saying WOW! For dancers to have a Saturday night in a club environment is PERFECT! But when you have a live event plus a gorgeous dance floor, all the stars have lined up and you can't expect any place better for this. But come see for yourself , an average of 200 guests came to the first 4 events and have definitely been convinced so we expect a better turnout for this summer series!!
LIVE EVENT DATES :
June 30 - RUMBA CALIENTE ( CANADA DAY SPECIAL)
July 20 - RUMBA CALIENTE
Aug 3 - MANNY V y SU ESQUINA LATINA