Description
Join us for positive vibes and easy grooving at the rooftop of the Beacon Hotel!
Unwind to the beats of Deep, Soulful, Afro, Latin-Brazilian House by DJ Dromme with a backdrop of sunset and city skyline. And enjoy special guest performance by Rose Moraes performing the best of the Brazilian music!
Soak up the summer sun from plush lounge chairs and refresh with a cooling spritz or specialty cocktail at the Beacon Sky Bar rooftop right in the heart of Washington, DC.
Happy Hour Specials 5-6:30pm - $5 Select Beer, $6 Select Wine, $7 Select Cocktails, $6 Select Appetizer
THURSDAY, AUGUST 25TH | DOORS OPEN 5PM
LIVE PERFORMANCE BY ROSE MORAES | 7PM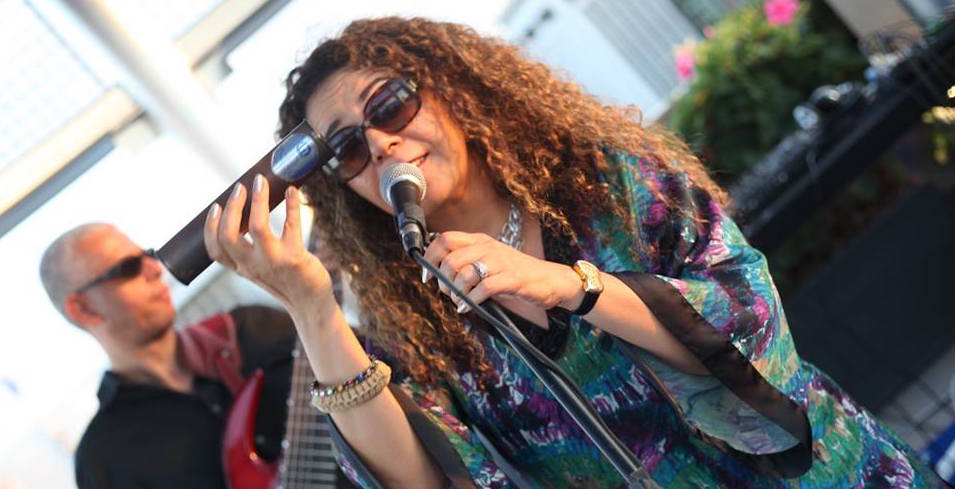 Singer, poet Rose Moraes brings the soul of Brazilian Music to the world. Born into a family of musicians in the south of Brazil near Sao Paulo, Rose Moraes began her studies with many prestigious institutes in Brazil such as: The University of Maringa and the Musical Conservatory of Curitiba. She has performed in Switzerland, Poland, Brazil and the US, where she now resides. In the US, she's performed at the National Zoo, Artscape, Walk of Fame by BET, National Arboretum, Creative Alliance featuring "Roots of Brazil" and Eighteenth Street Lounge by Thievery Corporation. www.rosemoraesmusic.com
---
This event is part of Art Soiree's summer rooftop performance series, 3 months of ultimate music experience with some of the best local DJs, Bands & Performers.
For more information on Art Soiree and other events please visit www.artsoiree.com Stay connected FB: artsoiree IG: @artsoiree
TICKETS:
Event is 21+; Event is FREE to attend with registration.
EVENT PHOTOGRAPHY DISCLAIMER:
Please be advised that photographs/videos will be taken at the event for use on the Art Soiree website and in the press, Art Soiree marketing materials, and all other organization publications. By entering this event, you consent to the Art Soiree photographing and using your image and likeness.