Description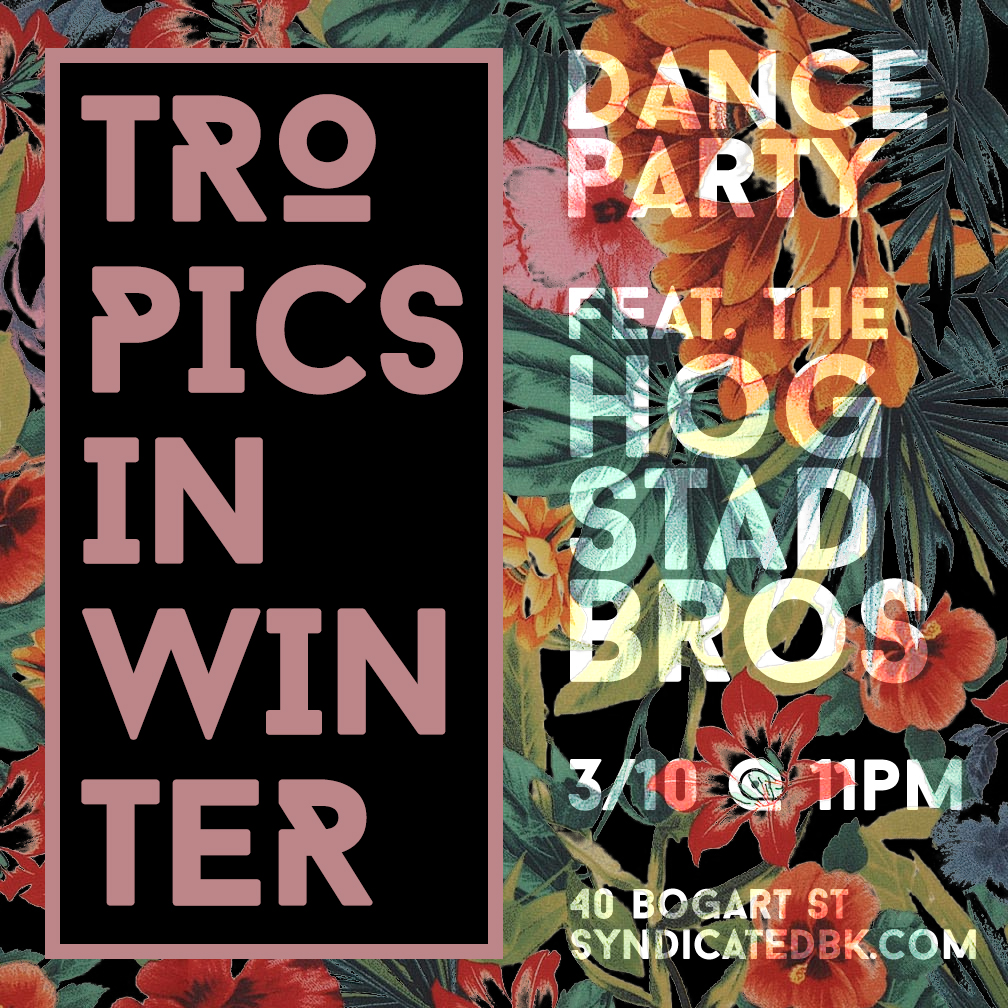 March 10th at Syndicated in Bushwick. Tropical Heat in Winter Dance Party featuring live DJ/VJ duo the Hogstad Brothers. Save your last threads of winter sanity. Come dressed for the tropics, grab your specialty tiki drink at the bar and get moving on the dance floor to searing hot music that will move from tropical bass (eg, buraka som systema, systema solar) to classic dancehall reggae (eg supercat) and more. The jungle will include psychedelic, wall-sized, audience-interactive visual projections.
Music warms up at 10pm, dance party starts at 10:30. No cover. RSVP for guaranteed entry. This event is 21+.
About the Hogstad Brothers:
The Hogstad Brothers are a DJ/VJ duo that combine dance music with dynamic, audience-interactive visuals to create an immersive and memorable dance environment. The Hogstad Brothers generate dancer-interactive beautiful, psychedelic projections using video samples live-mixed with real-time 3D visuals from custom-hacked infrared depth cameras. Music is drawn from an eclectic palette of hip hop, soul, funk, electro, deep disco cuts, soulful house, other electronic, and world bass.