Troop 11: Summer Camp at Kia Kima

Sunday, June 25, 2017 at 6:00 AM

-

Saturday, July 1, 2017 at 8:00 PM (CDT)
Event Details
A great summer camp that offers a fun and comfortable week earning ranks and merit badges.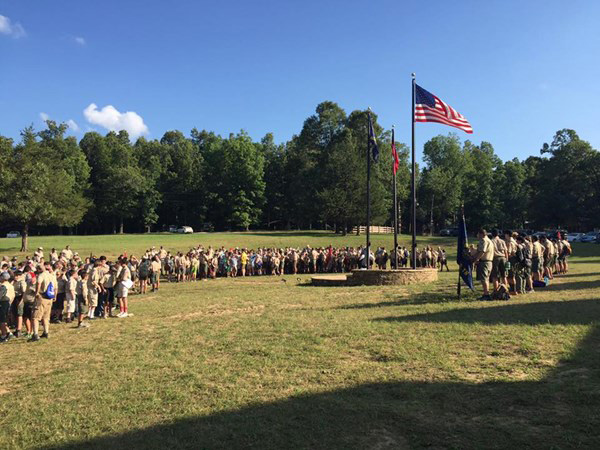 Troop 11 is headed to northern Arkansas' Camp Osage at Kia Kima Scout Reservation. The camp has been welcoming Scouts to the banks of the South Fork River since 1964. At Camp Osage, you will find traditional, though exceptional, camp programs including nature, Scoutcraft, handicraft, shooting sports, aquatics, and STEM programs. All aquatic activities, including swimming and boating, are held at the Osage waterfront on the South Fork River. All meals in Camp Osage are served in the new dining hall that opened in 2015!
Transportation
This year we're travelling on a chartered bus to and from camp. This makes the trip easier on the adults and allows us to avoid overnight stops in each direction, shortening the overall duration. Using a bus also means we can take a maximum of 55 people.
No Trail to First Class
In a departure from previous years, the troop has decided not to participate in the first-year program at Kia Kima. Instead, all Scouts can sign up for a full slate of courses that take advantage of the facilities available at summer camp. We will work on the "Trail to First Class" curriculum in smaller bites during regular troop meeting throughout the year.
You will be able to indicate your preferences through this invitation, though note that this is only an indication -- we may not be able to sign you up for the courses you want for any number of reasons. There will be some back-and-forth to settle on a final schedule for each Scout. Sign up early for your best chance to get the courses you want!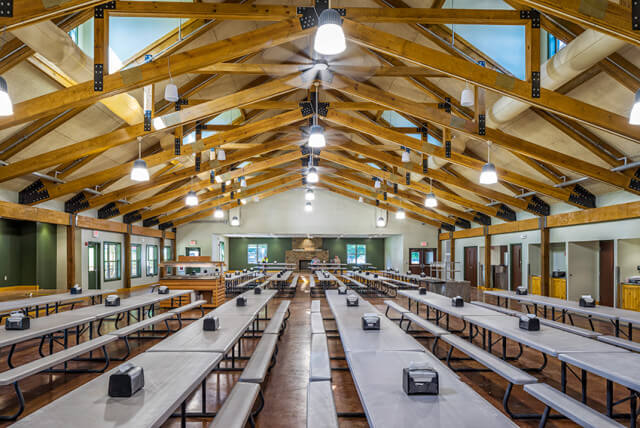 High Adventure Options
There are several high-adventure options available on an individual basis. Some of these programs allow Scouts to stay in camp and earn a few other merit badges. Other programs take the Scout into the field for the entire week.
Click here for more details about all the available merit badge and high-adventure programs in the Kia Kima Leaders' Guide
Schedule
Sunday, June 25
6:00 a.m. Depart from First Presbyterian Church's overflow parking lot (the lot at the corner of Travis Street and Main Street) Everyone travels in "Class A" uniforms (no neckerchiefs.)
3:00 p.m. Arrive at Kia Kima
5:45 p.m. Assembly
6:00 p.m. Dinner
8:30 p.m. Campfire
Monday - Friday
7:00 a.m. Reveille
7:30 - 8 a.m. Flag Ceremony
8 - 9 a.m. Breakfast
9 - 10 a.m. First session
10 - 11 a.m. Second session
11 - noon Third session
Noon - 1 p.m. Lunch
2 - 3 p.m. Fourth session
3 - 4 p.m. Fifth session
4 - 5 p.m. Sixth session
5:45 - 7 p.m. Dinner
7:00 p.m. Twilight activities
10:00 Taps
Saturday, July 2
9:00 a.m. Depart from Kia Kima
6:00 p.m. Arrive at First Presbyterian Church's overflow parking lot (the lot at the corner of Travis Street and Main Street) Everyone travels in "Class A" uniforms (no neckerchiefs.)
Packing List
Recommended
___ Footlocker w/lock (Wheels are not necessary. Approx 32" x 18" x 13")
___ Cap or hat (a must)* 
___ Sunscreen*
___ Canteen or water bottle (a must)* 
___ Toiletries* (soap, shampoo, comb, toothbrush, toothpaste)
___ Towel
___ Scout uniform shirt and pants/shorts (no neckerchief)
___ T-shirts*
___ 6 pairs of socks*
___ 3 pairs of shorts or pants
___ Belt*
___ Shoes or good hiking boots
___ 6 pair underwear
___ Swim suit
___ Pajamas
___ Bedroll or blankets (for nightime temps around 70 degrees)
___ Pillow
___ Flashlight with batteries*
___ Cup*
___ Pocket knife*
___ Work gloves for project
___ Spending money
___ Backpack or day pack for day hikes
___ Poncho or rain suit*
___ Merit Badge supplies and work completed
___ Aquatic Merit Badge essentials*
___ Boy Scout Handbook*
___ Long-sleeved shirt and long pants
___ Folding camp chair
(Note that Kia Kima provides bunks with mattresses so we do not need to bring cots)

Optional
___ Writing materials*
___ Field glasses*
___ Small, metal mirror*
___ Ground cloth
___ Musical instrument
___ Camera*
___ Sewing kit*
___ Bible or prayer book
___ Watch* 
Registration
ALL participants should use this Eventbrite invitation to register and pay (if applicable.) 
All Scouts and leaders are required to have a physical examination before camp and complete the appropriate medical form. Scouts and leaders must have Parts A, B, and C of the "Annual Health and Medical Record" completed. Download the form here
The last day to register is Monday, May 8.
Adult Training Required to Participate
The Troop and the BSA require all participating adults to have completed several training courses prior to attending troop activities. We encourage adults, both men and women, to be actively involved with the troop's activities and to spend a few minutes going through three online training courses.
Youth Protection Training for Boy Scouts

Fast Start Orientation Training for Boy Scouts

This is Scouting for Boy Scouts
If you are interested in becoming an Assistant Scoutmaster, additional in-person training is required, some of which is available at Kia Kima. Speak to any adult leader to find out more.
Attendee List
Sort by:

Date

|

First Name

|

Last Name
When & Where

Kia Kima Scout Reservation
629 Kia Kima Trail
Hardy, AR 72542


Sunday, June 25, 2017 at 6:00 AM

-

Saturday, July 1, 2017 at 8:00 PM (CDT)
Add to my calendar
Organizer
Phone: 713-703-2165, E-mail: Troop11SummerCamp@gmail.com